Good morning.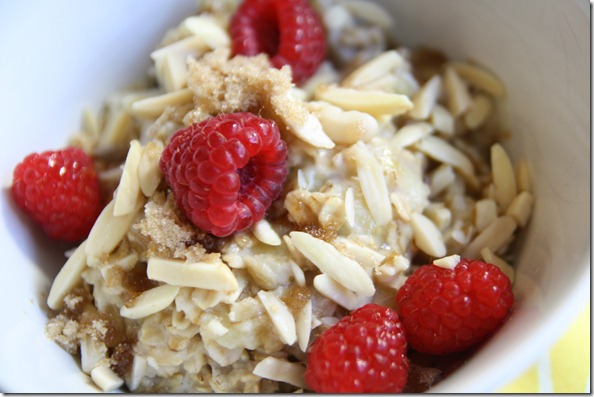 A short poem about my weekend:
Another weekend is gone.
I watched eight episodes of Breaking Bad.
I tried to go running, but my knee hurt.
It made me really sad.
Yup.  Still having problems with my knees after the race.  My knees started to ache (that old, unfortunately familiar Runner's Knee sensation), and although they are totally fine on a daily basis, the pain starts to come back around the 5K mark.  I think I probably just need more time for the inflammation to subside, so I've been taking it really (really) easy – hence all those episodes of Breaking Bad.  Shunning the gym wasn't really in my plans for the past week, but it's probably for the best.  When it comes to injuries, short-term setbacks are > than long-term losses.
I made Henry oatmeal for breakfast.  And guess what?  He didn't like it!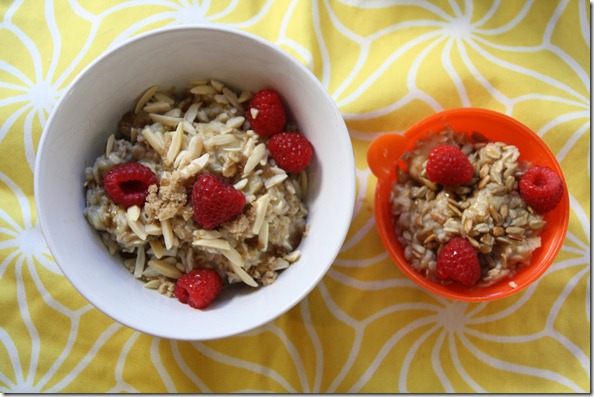 I didn't like oatmeal at first, either, so I'll keep introducing it.  But still – I was shocked.  Banana oats are the bomb, Henry!  Don't you know?
My serving:
1/2 cup oatmeal
1/2 cup milk
1/2 cup water
1 sliced banana
Toppings: slivered almonds, raspberries, brown sugar (Henry had sunflower seeds instead of almonds)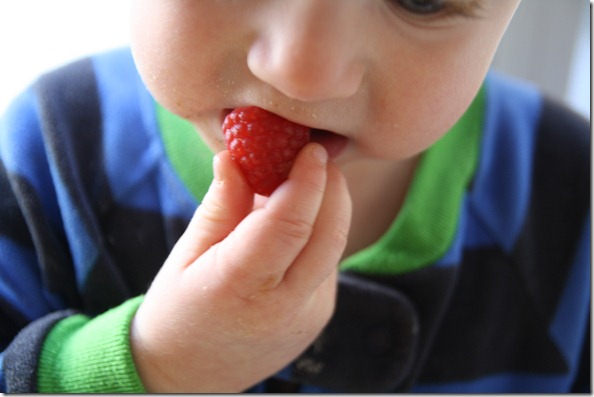 Something to Read
I recently stumbled across this New York Times piece called "Questioning the Pelvic Exam," which I thought was pretty interesting given my own complex history of pelvic exams.  I think this article is definitely a must-read if you're coming up on your annual appointment, as it does a great job explaining why the pelvic exam is helpful, how often you should really get it, why doctors do it, and why it may not be something you want done every single year.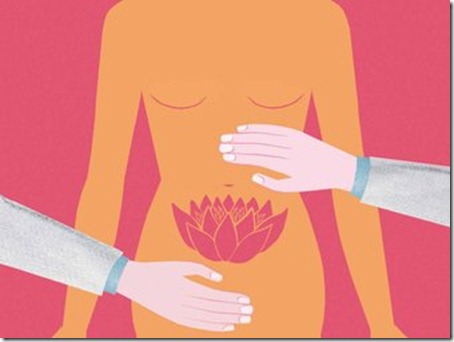 Here's the article —> Questioning the Pelvic Exam.
Off to get things done!  Have a good one.