The last few days have been a whirlwind. On Saturday night, I drove 2.5 hours to Chapel Hill, North Carolina for our last Ramblin' Rose event of the 2013 season.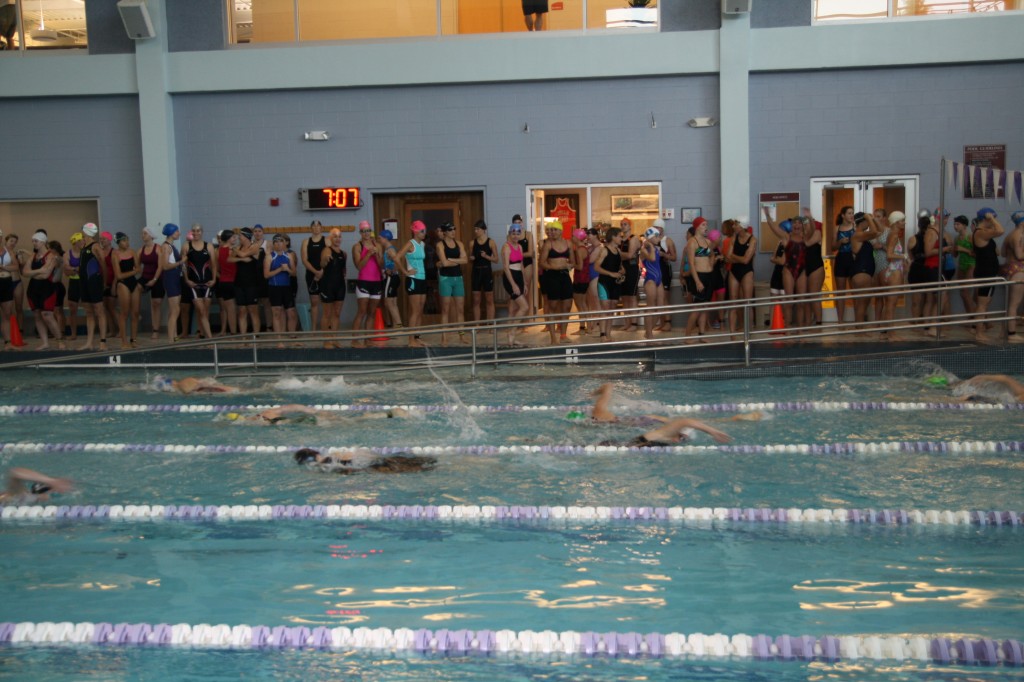 This was our sixth and final event. At 800 women, it was also our largest. Â I'm so sad the season is over. I really love the spirit of Ramblin' Rose. Triathlons can be super intimidating, and Ramblin' Rose helps break down those barriers to entry.
My favorite thing about our races is how it's so "come as you are." Got a bike? It doesn't matter if it's a road bike or a bike with big old tires and a wicker basket in the front. Don't have a tri-suit? That's fine – just wear your old bikini. As long as you can find a way to swim, bike, and run, you're an awesome triathlete in Ramblin' Rose's eyes. I wish we could bring our triathlon series to every single city in America. It's THAT awesome.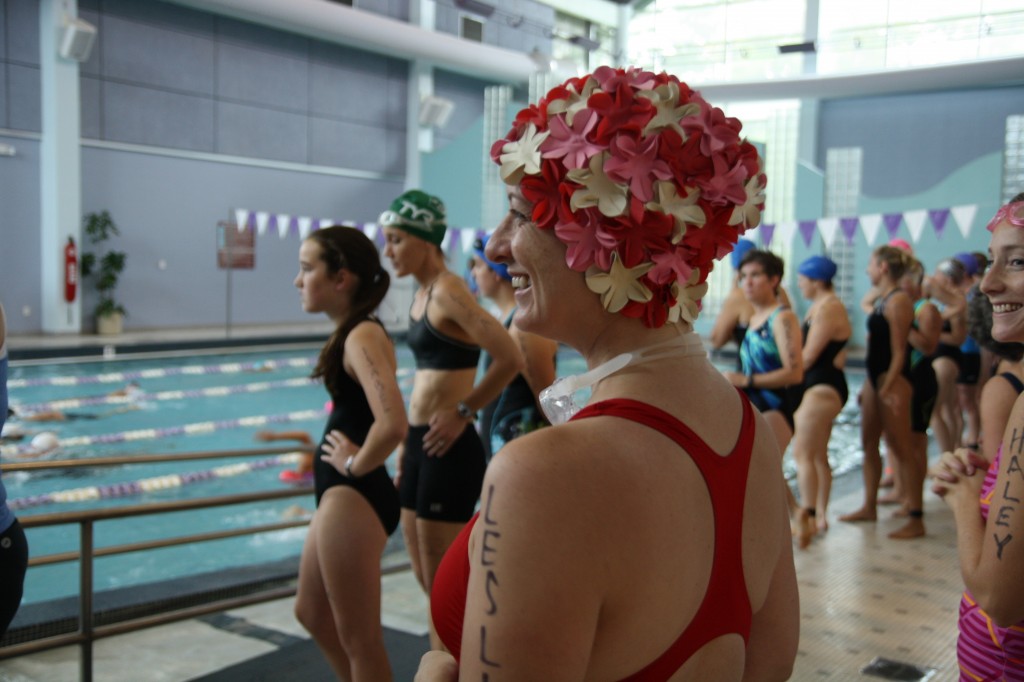 So, I worked at Ramblin' Rose all morning, and then, I drove back to Charlotte, briefly stopped off at the house to shower, pack, and say hello and goodbye to Henry and the Husband (sad face), and then I hopped a plane to Buffalo. It's speaking season for Operation Beautiful once again!
It's getting to the point with Operation Beautiful events where I can barely remember where I've been and what colleges I've spoken at. Â The grand total is 70 (I think). I always remember the people and stories, but I can never remember the college names. I've to Washington, New York, Indiana, Wisconsin, Delaware, and countless places in between – but I swear, I only could list those states because I looked it up! Â Traveling is such a blur, you know?
Anyway, I flew into Buffalo last night and had the strangest sensation… like I'd been at that hotel before. Guess what? I have! I was in Buffalo two years ago, and now I'm back. I'm starting to feel like I'm in the Twilight zone…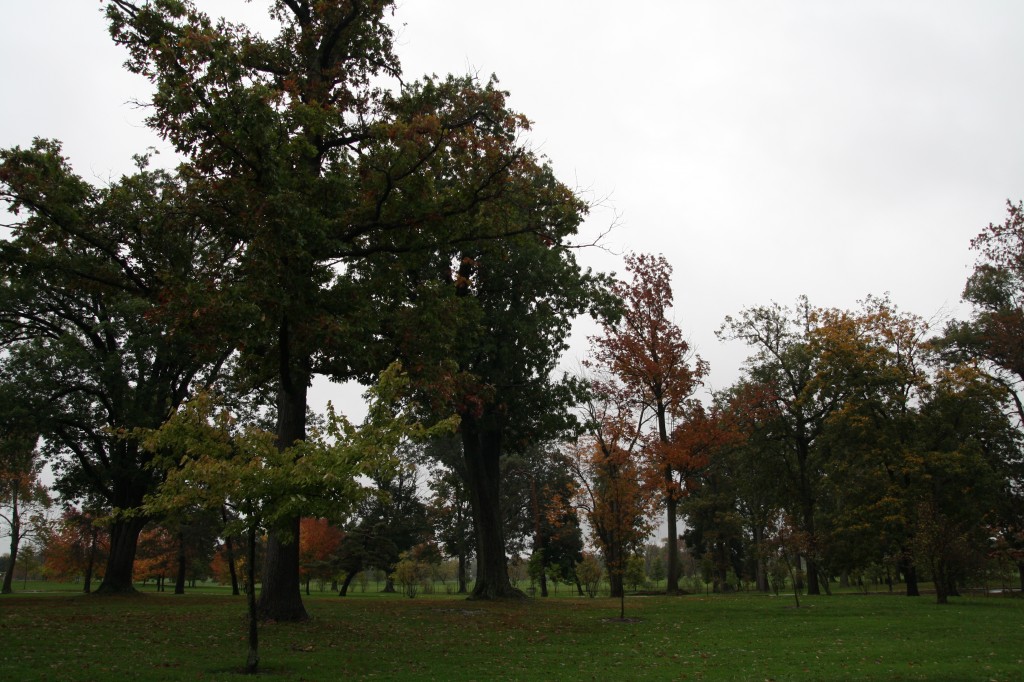 I spoke at a high school this morning. After my presentation, a student named Spencer stood up and showed everyone this YouTube video. They filmed it last week – in one clip! – in hopes of winning of Good Morning America contest. Isn't that fun?
After my presentation, I sought out a cafe for some food and Wifi. I ended up trying three places before I found a place with a decent signal.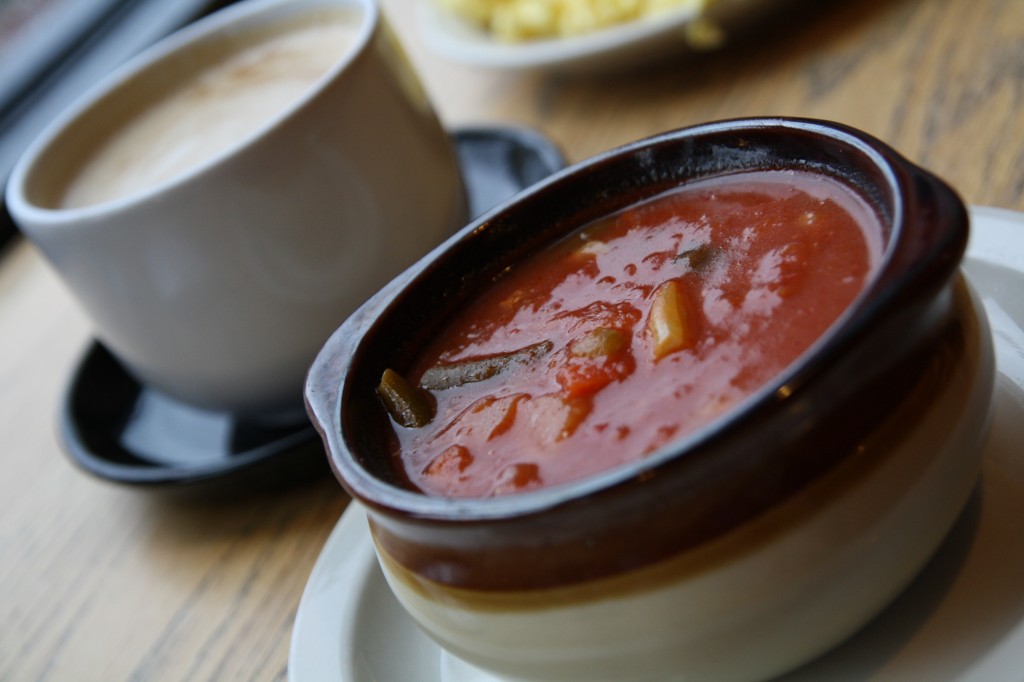 At least I found food right away!
My plans for the rest of the day include: wrapping up a freelance, plowing through my e-mails (my inbox is a scary, scary place), and finding a sweet running route. I hope to do 10 miles. It's pretty gross out – so much rain! – but I'm willing to slosh it out. After all, the Half Ironman is in less than three weeks (holy f*&k <– no other way to put it).
On that note, just for accountability's sake:
Last Week's Workouts
Monday: Off
Tuesday: 3 mile run
Wednesday: 3 mile run
Thursday: 3 mile run + 1 hour bike
Friday: 2500 yard swim
Saturday: 4 mile run + 2 hour bike
Sunday: Flew from Charlotte to Buffalo… boy, are my arms tired.
Totals: 13 miles of running, 3 hours of biking, 2500 yards of swimming, which can be nicely summed up as "not nearly enough."
Last week's workouts were rough due to sickness (that gross cough and chest congestion ended up lasting two whole weeks – I am now finally 98% better) and visitors. I wish I had fit more training in, but looking back, I wonder how much I dragged out this cold by continuing to exercise. It's such a hard balance – to know that I need to build and maintain my cardio base but also need time off to recover.
I'm looking forward to the Half Ironman and feeling a strange mixture of excitement/readiness/freak out. I know I could've trained better, but I also feel like I have a decent base and can totally finish this thing. It just might not be very pretty. 😉
Do you travel a lot for work? Do you like it? Can you remember everywhere you've been or are you more like me? I swear, it's all a blur of rental cars, hotel rooms, and airport terminals with crappy food.