Five things I need more of while training for a Half Ironman:
1) Time – Training is so time-consuming, and it's always a battle to balance my obligations. I can't imagine doing a longer event. My friend Meghann is doing an Ironman, and I'm always texting her for advice on squeezing it in. Because if she can work full-time and train for double the distance, I can totally do this (right?).
2) Sleep – I always want more sleep. Did you know that endurance athletes should get more like 8 to 9.5 hours of sleep?  Also… "Cardiovascular performance can be compromised by up to 20 percent with sleep deprivation, which also reduces reaction time, the ability to process information and emotional stability."  (Source)  While my 7.5 hours a night certainly isn't sleep deprivation, it's starting to feel that way.  I want more sleep!  This goes back to wanting more time.
3) Food – Always hungry. Always eating.  YUM!
4) Water – Always thirsty.  Should be drinking more.  Working on that.
5) Massages – Coach Marni has on my plan that I need to get a massage.  Don't have to tell me that twice!
One thing I am NOT short on this week? Inspiration!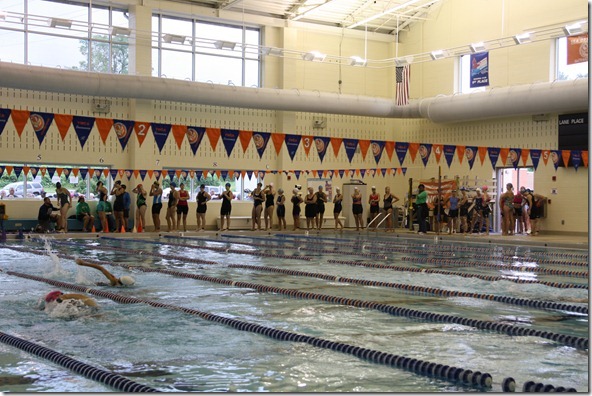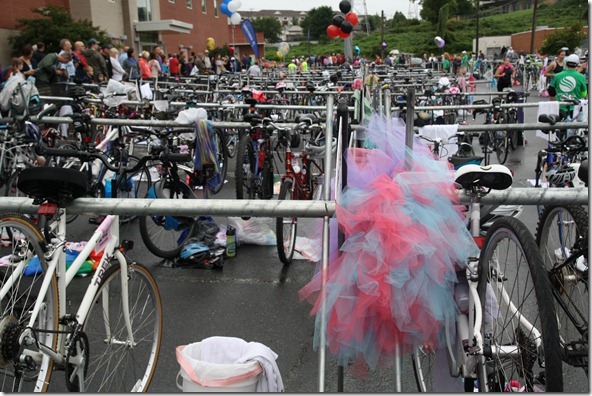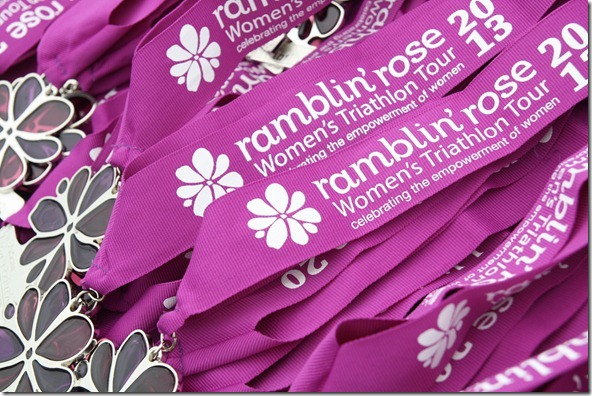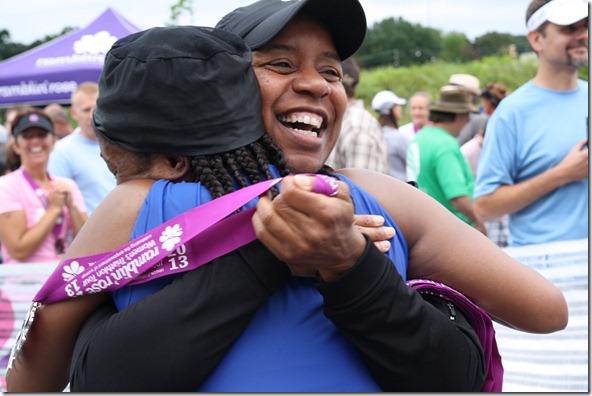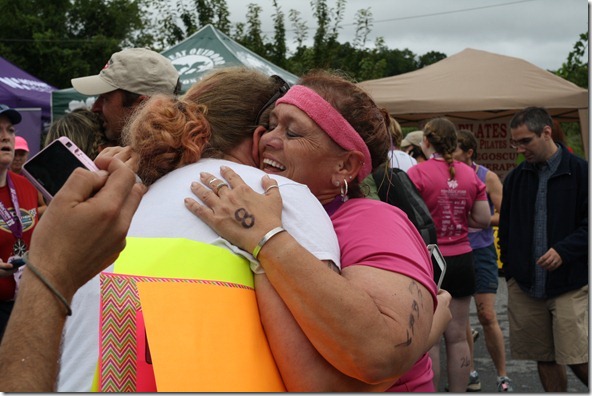 Sunday was Ramblin' Rose Winston-Salem, the fourth of our six events.  It was a blast.  I think it was our best one in 2013 so far!  The women were so great, and even though the bike course was hard, everyone pulled through and finished strong.  I was there at 5:45 AM and didn't leave until noon – but I left with energy.  The enthusiasm of the crowd was infectious.  I just LOVE seeing the wide range of women who complete the event – young and old, experienced and tri newbies, new moms and grandmas…. It really proves anyone can do a triathlon if they want to.  (Side note: we still have two events this year in Charlotte and Chapel Hill… join us!  It's an awesome first triathlon with a 250 yard pool swim, 8 mile bike, and 2 mile run.)
So, that being said, here's how my week went…
Monday: Off
Tuesday: 1 hour spin class
Wednesday: Off
Thursday: 1 hour run
Friday: 2100 yard swim + 30 minute run
Saturday: Off
Sunday: 1:30 hour
Total: 2100 yards of swimming, 1 hour of biking (indoors), and 18 miles of running
Any other week of my life, I would've been like, "WAHOO! What a great week!" However, for Half Ironman training in week 6 of 12, that was pretty lackluster.  It was a stepback week, which meant I was supposed to go easier, but I took too many days off and my volume was low.  I was highly a cold all week and needed to take a nap on Saturday instead of training – I was far too pooped to exercise.  I do not regret that nap at all!
I'm going into Week 7 now a little more inspired, a lot healthier, and very motivated to kick my own butt.  I can't believe I'm more than halfway done with the plan.  Miami – here I come!
What do you need more of during training?  Tell me in the comments section, and I'll pick one winner for a little prize – a Ramblin' Rose swim cap and water bottle.  This way, even if you live in Washington state, you can have a little of the Ramblin' Rose inspiration when you workout. And this is my favorite water bottle ever!  It's perfect for holding while running.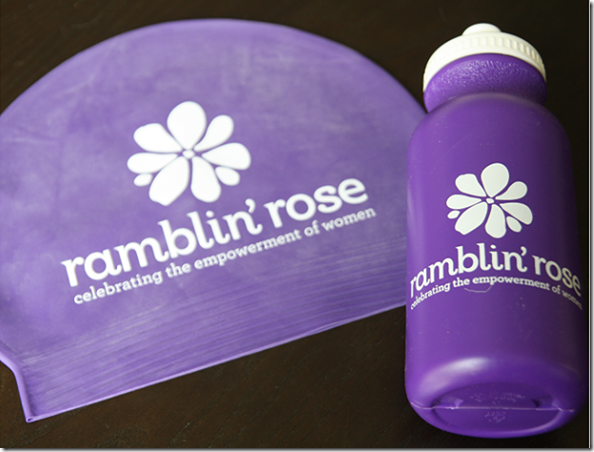 I'll pick a winner on Thursday!