I had my fortune read today.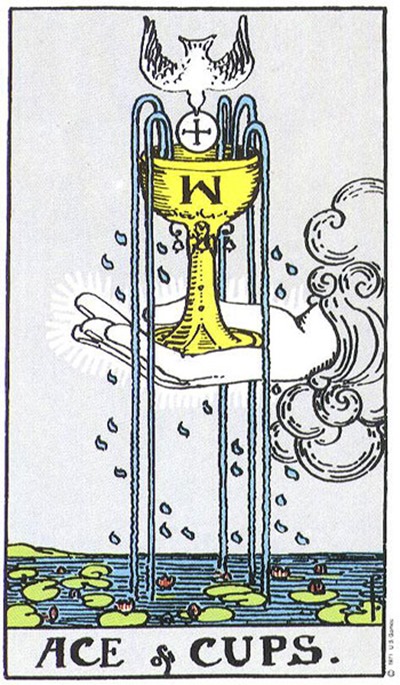 And the lady told me not to stop blogging.  Seriously.
I've missed this space and all of you a lot more than I expected to. It's strange how much a empty white screen and a blinking cursor becomes part of who you are. Stepping away has been a little sad, but in other ways, the change has been good for me. I think, for now at least, this is the right move. I'm relieved so many of you took the time to say that you'd be back to read when I do write. I'm thankful for you!
So, what have I been up to? Besides getting my cards read? Which – by the way – is not something I normally (ever) do.  But I walked by a sign advertising readings and felt oddly compelled to go into the store, plunk down my credit card, walk down creaking stairs into the basement, and sit my butt right into a velvet, squishy chair, where I found myself listening intently as my cards were read.  To summarize – the future looks pretty bright (and she did really tell me not to "walk away entirely" from what she referred to as an "important part of my life").  Oh, and we'll have another child (a girl!) but not for another two years.  I don't really believe-believe in this kind of stuff (or do I…), but I think it can be helpful.  Even if a deck of cards can't tell me a thing about my future, looking at the possibilities and thinking about things in a new way is always interesting.  You know? 
Plus, it was fun to be spontaneous.
Beyond all of that, I've been doing more of the usual – taking care of Henry, exercising, and traveling for Operation Beautiful speaking events.  I've got two this week!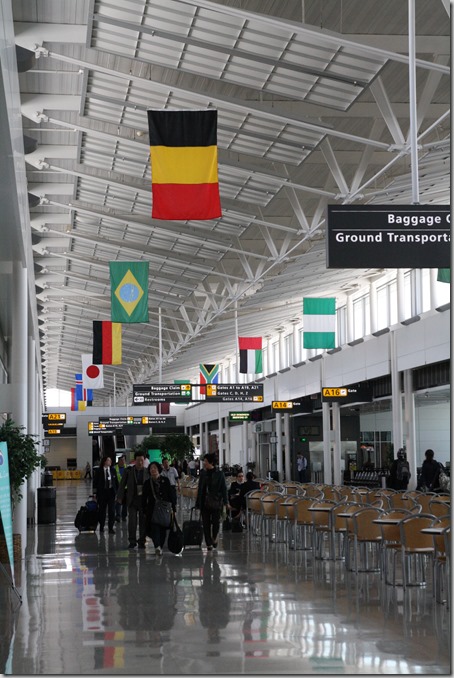 Guess where I am tonight?  Here – I'll give you a hint!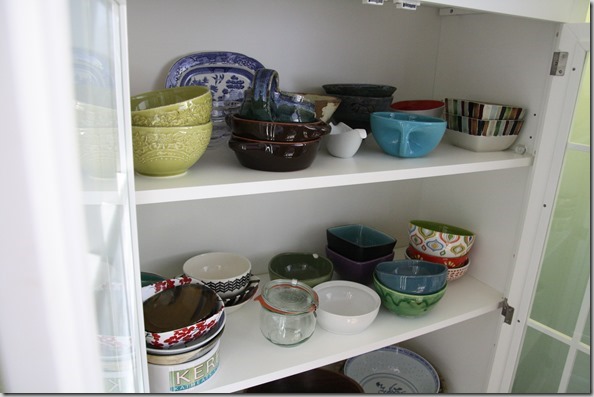 Need another clue?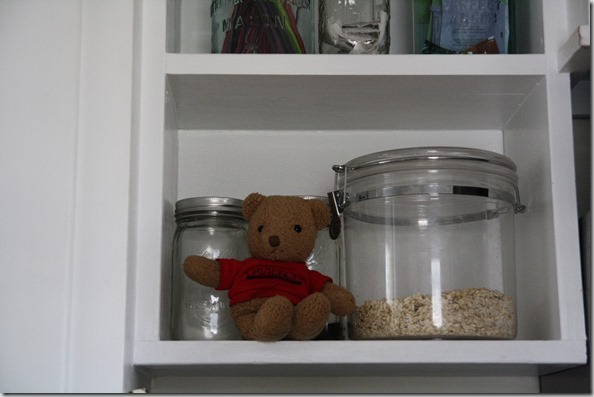 Why, yes.  I'm at Kath's house. Unfortunately, Kath (and Matt and Mazen) are not here.  Kath and I thought we'd get to hang out when I came to speak at the University of Virginia, but it turns out that they had to travel for work, too.  But Kath graciously offered up her home!  So I'm staying at Casa de KERF all by myself.  Kind of funny to stay at a friend's house without them.  Also – I feel like I can't touch any surfaces because I will surely dirty it (Kath's house is just as tidy as you would expect it to be).
I did dirty up a few dishes for dinner.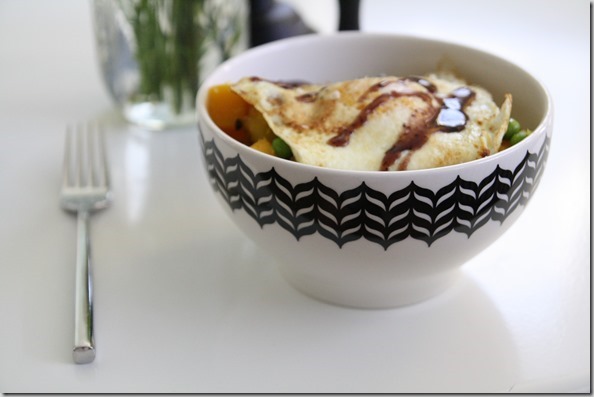 I present to you… the cleanest "I'm out of town on vacation" fridge ever.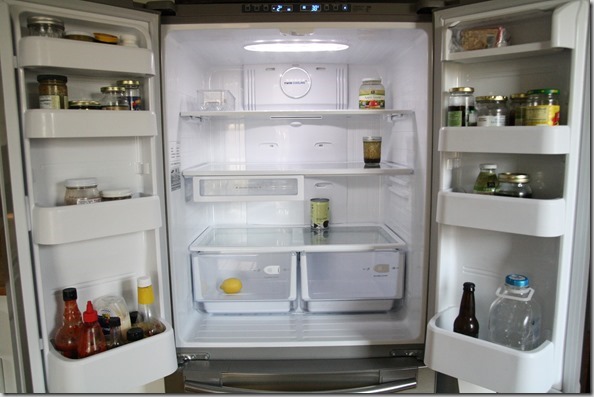 Luckily, the pantry and fridge had a few items!
First layer: millet + sunflower seeds.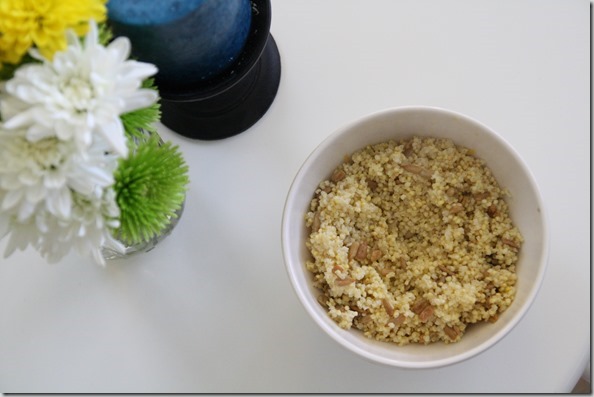 Next layer: peas and butternut squash.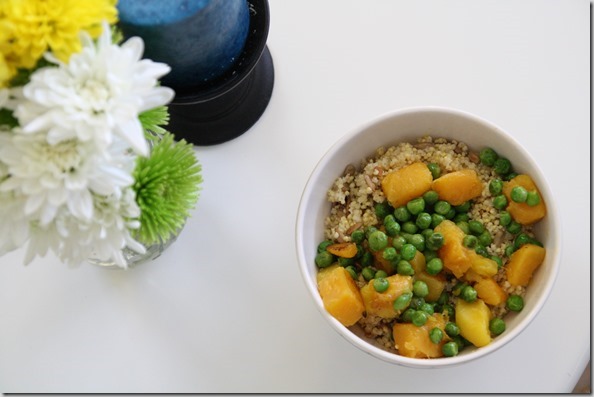 Up last: a fried egg and blueberry hot sauce (which was really delicious).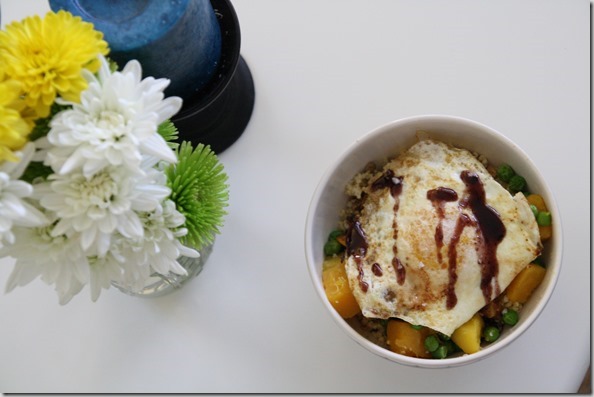 And then I scrubbed the kitchen.

Exercise has been going well.  I've got my first tri of the season in a few weeks, so I'm trying to rev things up.  Last week, I ran a total of 10 miles, including a 5-miler with Kristien and Henry.  I also swam 1000 yards and went to spin class to round out the week.  Today, I ran a 5K through Charlottesville's walking mall.
I know that exercise this week is going to be difficult with traveling, but after doing this more than 60 times, I've finally began to understand that the key to healthy travel is just to do the best you can.  Eat as well as possible, workout as much as possible, but don't sweat it if you're not up to your usual standards.  Healthy travel is hard!  All we can do is our best at any given moment. 
Coming Up Soon on HTP
A post about my favorite healthy snacks. Yum.
An update on the HTP January Joiners.  How's your New Year's Resolution coming?
But First… One More Thing
I wanted to take a quick moment to plug my lovely friend Jasmine's business, bama + ry.  She created this wonderful Mother's Day necklace for MomHTP, and she has tons of beautiful jewelry for the mom, grandma, or friend that you want to celebrate on this Mother's Day.  Use code HTP20 for 20% off your order!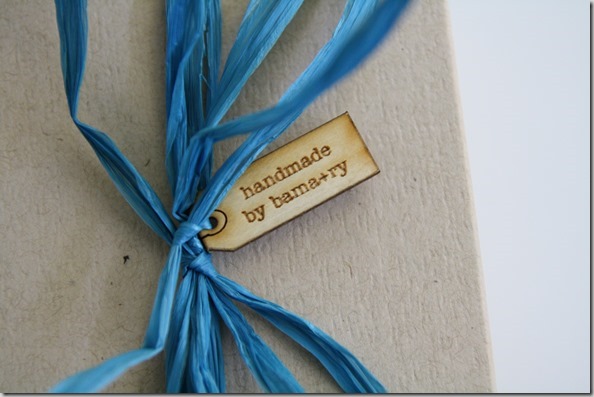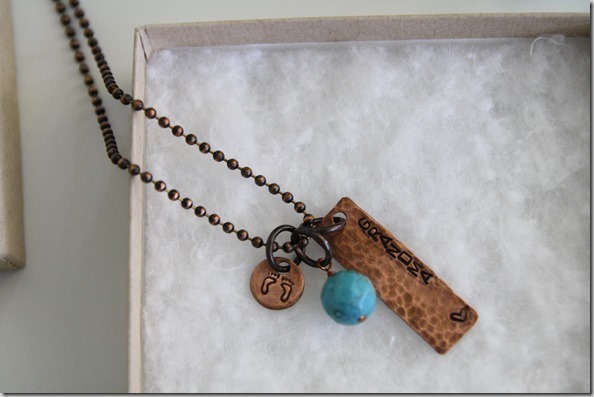 Jasmine says, "A lot has changed since I opened bama + ry in July 2012. I've made a number of friendships with my wonderful customers and have had the opportunity to get to know the stories of people all over the world. I feel so very grateful to everyone who has supported me in this business venture, which grew out of my own personal tragedy (miscarriage, read about it here), but has become in and of  itself a source of great healing and joy.   The biggest news I have to report is that I QUIT MY DAY JOB! April 1st, 2013 was my first day as a self-employed jewelry artist, and I am just over the moon. Well, excited and terrified all wrapped in one beautiful package. And grateful… Have I mentioned that?

 

As Mother's Day approaches, I am reminded again that I began this wonderful business out of the loss of my twin pregnancy and our continuing infertility. Though my heart is still broken, I have learned much in playing this hand I've been dealt. I have learned it is possible to miss (and love dearly) someone you never knew and I have also learned, thanks to this business, that I'm not alone in that."
Have a great week, friends.  I'll see you again soon.  Or maybe sooner if a fortune cookie tells me to come back faster.