I saw this on Tina's blog, who saw in on Julie's blog.  It was so fun to read their responses that I thought I'd do Eleven Questions, too.  However, I was confused because their Eleven Question surveys only had ten questions, so I guess the 11th question is for YOU to answer one of the Q's!
1. In baseball each player gets a "walk up song" that plays on his way up to the plate. What song would you pick?
I really love this song right now!
2. What's the best thing that happened to you last weekend?
How sad is this?  I can barely remember what I did last week.  Luckily, I have a blog!  Hah.  I would say the best thing that I did last weekend was hang out on my new deck and drink sangria with friends.  It was relaxing and fun.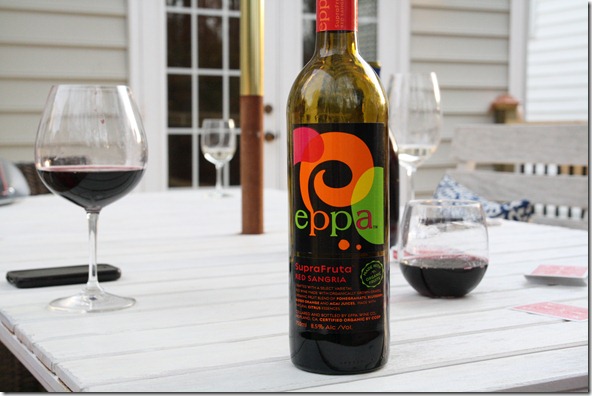 3. If you could have a starring role in any film already made, which movie would you pick?
The Hunger Games, and I'd want to be Katniss, because I'd get to wear sweet dresses that ignite into flames and fire a crossbow. 
4. What actor/actress would you have play you in a movie of your life?
I didn't know how to answer this question because I assume that I should pick someone who looks like me, so I went to Celebrity Look-a-Like Generator.  Here's what the program came up with…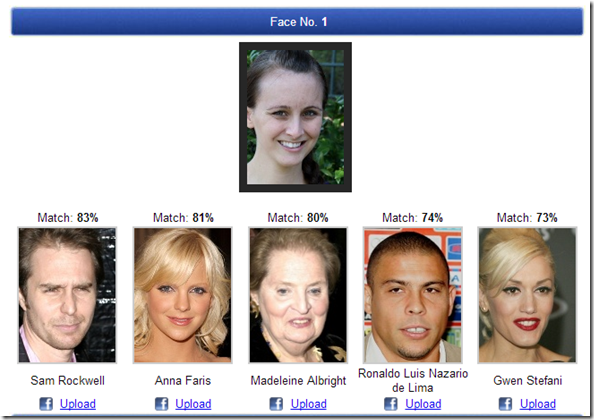 What. The. Heck.  I actually do look like Madeline Albright… She could totally be my grandmother. 
5. What is your favorite quote?
It's a long one… I first found this in Oprah magazine, and it was also in our wedding programs.
There is a desire within each of us, in the deep center of ourselves that we call our heart. We were born with it, it is never completely satisfied, and it never dies. We are often unaware of it, but it is always awake. It is the human desire for love. Every person in this earth yearns to love, to be loved, to know love. Our true identity, our reason for being, is to be found in this desire…

 

…love is the 'why' of life: why we are functioning at all, what we want to be efficient for… I am convinced it [love] is the fundamental energy of the human spirit, the fuel on which we run, the wellspring of our vitality. And grace, which is the flowing, creative activity of love itself, is what makes all goodness possible.

 

Love should come first; it should be the beginning of and the reason for everything.

 
6. What was your first concert?
My first concert was the Rolling Stones.  How cool is that?  Dave Matthews Band and Marilyn Manson opened for them!  Oh, and my mom pulled me out of school to go, which was pretty cool.
7. What Internet website do you visit the most?
Facebook and Twitter.
8. Which of Snow White's 7 dwarfs describes you the best and why?
Happy and Sleepy because I am, well, happy and sleepy.
9. If you were on death row, what would your last meal be?
Papa John's cheese pizza with the garlic dipping sauce, Nutella straight from the jar, and a glass of sweet white wine.
10. What is the background of your computer?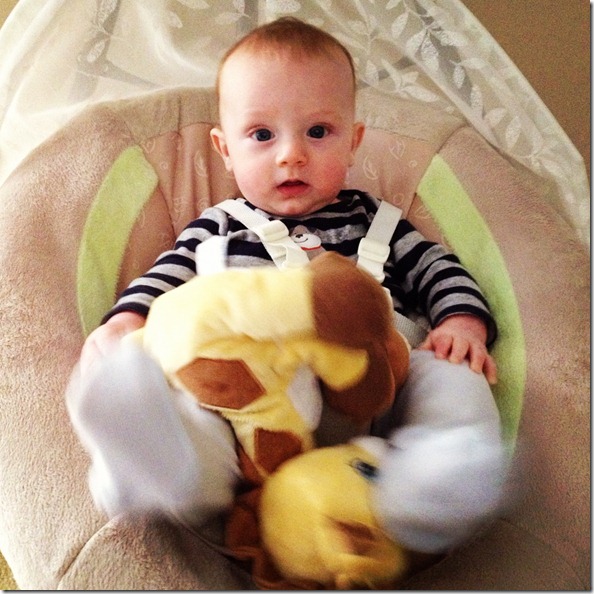 And the eleventh question is… to you!  Answer one of the ten above!