Cranston, Rhode Island.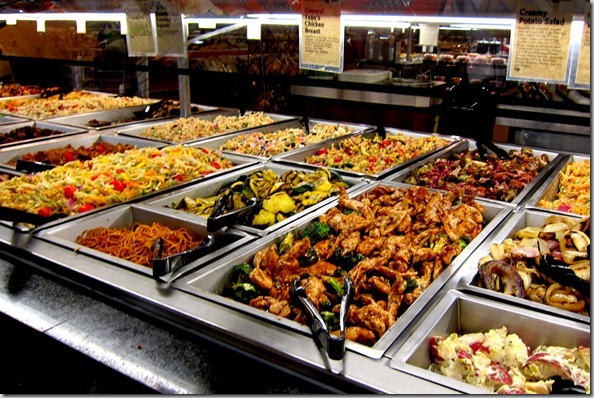 At least in my humble opinion!
Hello from Connecticut!  I'm in New England yet again for another Operation Beautiful presentation.  If you're keeping score, that means I was in Boston on Monday, Cincinnati on Tuesday, Charlotte on Wednesday, and now I'm in New Haven!  Whew.  It's been a fun week.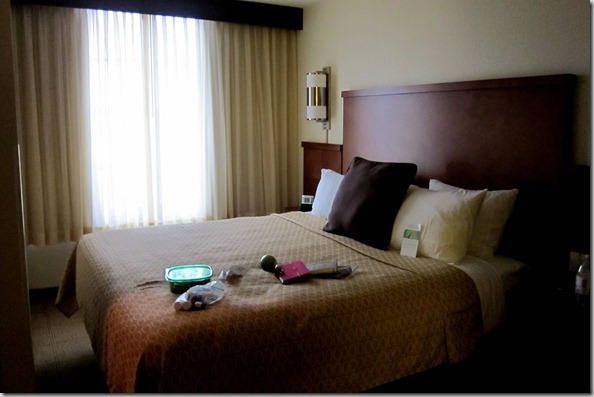 I had a two-hour drive from the airport to my destination, so I stopped off at WF for lunch and a dinner to go.  Truly – the best hot bar that I've ever seen.  It was small but packed with goodies.  We have two more 'bars' at the Charlotte Whole Foods location and the overall quality of selection pales in comparison to the Cranston offerings!
Lunch spread: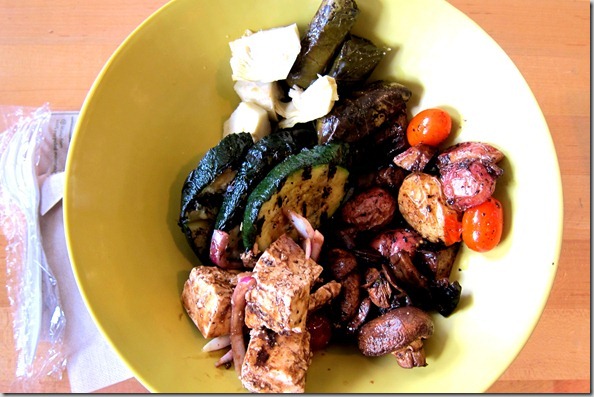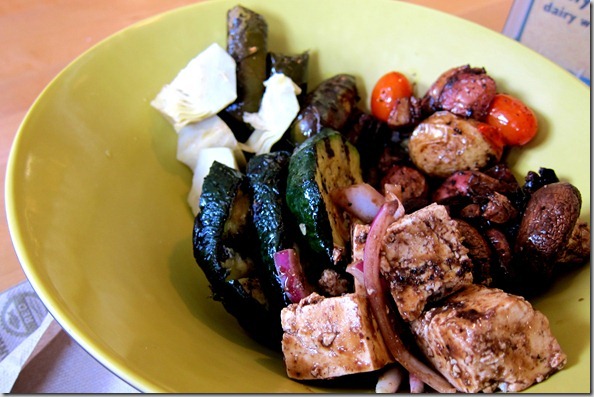 Grilled zucchini, artichokes, a yummy tofu and onion mix, balsamic mushrooms, roasted potatoes, grape leaves (!!).
And later, for dinner: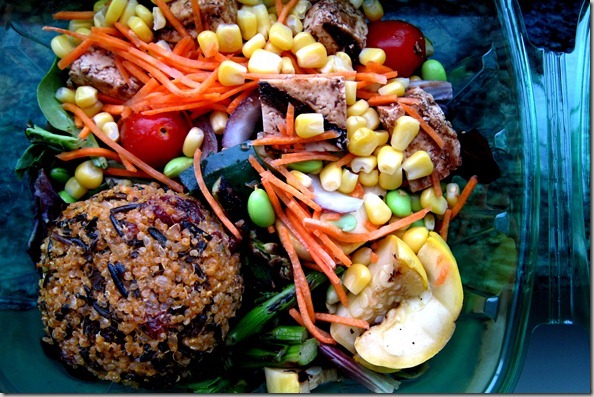 A salad with loads of wonderful veggies.  The best part was this quinoa-wild rice cake.  There were cranberries and green onions packed in.  I'm going to try to recreate this at home.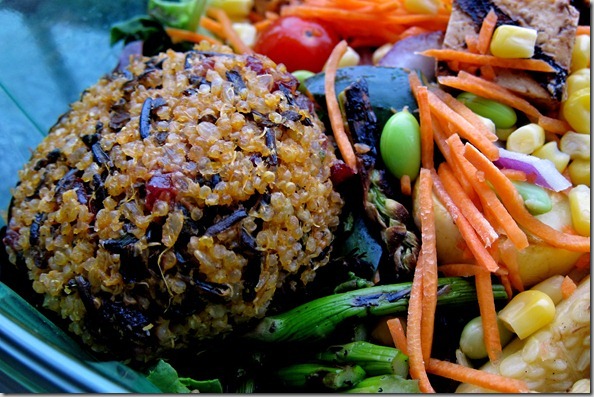 Yum.
My presentation went well, but when I left the building, I was confronted by SNOW.  Lots and lots of snow.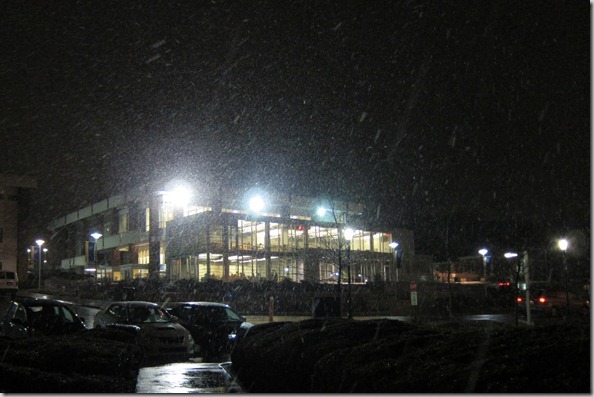 It's going to snow TWELVE INCHES overnight. I am, to say the least, terrified.  And praying that I'll be able to get back home…  I've only seen snow like this once before, and the entire city of Pittsburgh ran out of salt and then shut down for days.  I'm hoping Connecticut and Rhode Island are pros at handling a blizzard of such proportions!
Stay warm!