Heeeey.  I thought Charlotte's spring had arrived.  Guess I was wrong!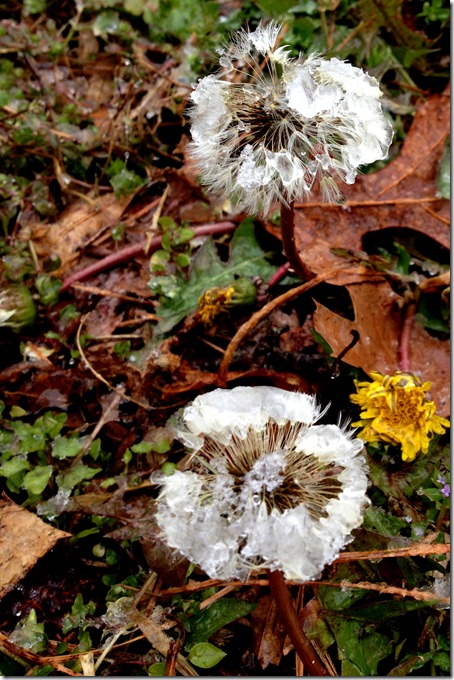 (I always blow the white flowers off these things when I see 'em – but couldn't because they were too icy!)
It's clichéd to complain about baby sleep, but man – last night was rough. Henry is usually so good (thanks, sleep training!), but every now and then, it all goes out the window.  Much like adults' sleep, I guess.  We had an epic screamfest from 10:30 to midnight plus a 4:00 AM wakeup.  It's such a horrible feeling, too – to know your baby is upset or in pain, and you can't figure out why or how to make it better.  It's like… maybe it's a tummy ache, maybe its a nightmare, maybe it's teething, maybe he's a secret agent sent to kill me via sleep deprivation. 
All I can say is… thank goodness it happened on a Friday night.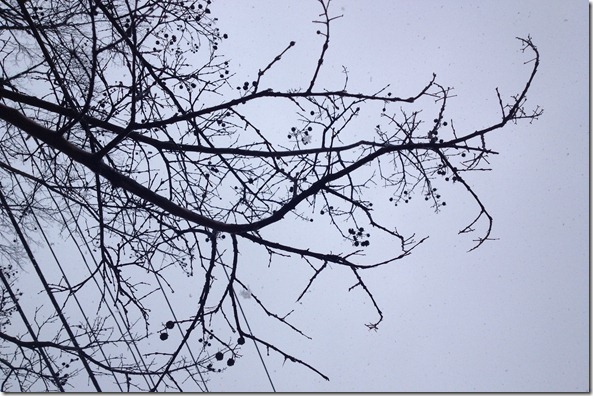 Moments like that make me REALLY appreciate running.  It was so nice to do something for myself this morning.  Nothing like a blast of icy cold air to the face to wake a momma up!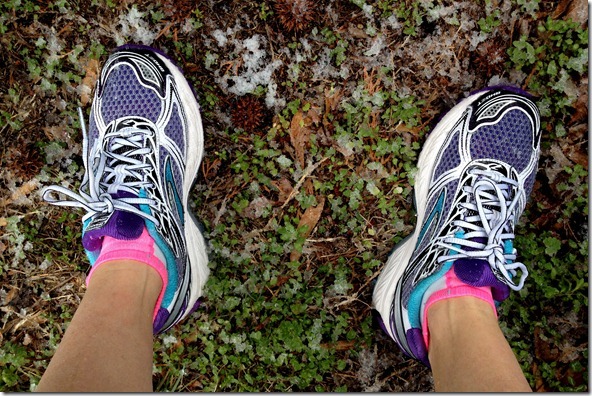 And it was snowing.  So much snow!  I don't think much of it will stick, but it was fun to watch the big, fat flakes fall from the sky as I did a 5K.  I was multitasking and listening to NPR while exercising – it felt good to catch up on world events, too.
Anyone else run with lip balm in your pocket? I know some runners require lip balm year-around, but I only need it during really cold runs like today's.  Seriously – it's a requirement akin to sneakers.  My feet will not move without chapstick on my lips!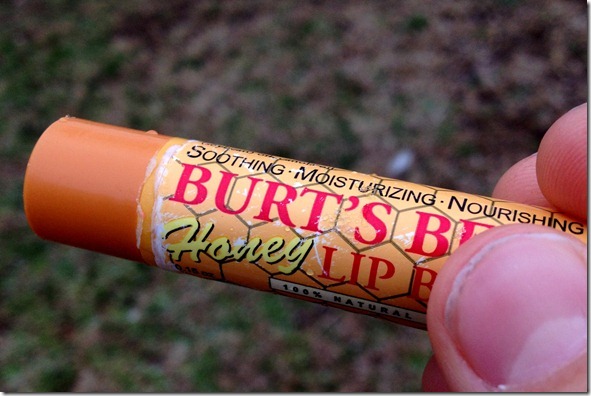 Maggie and James say hi.  They are tired from last night, too.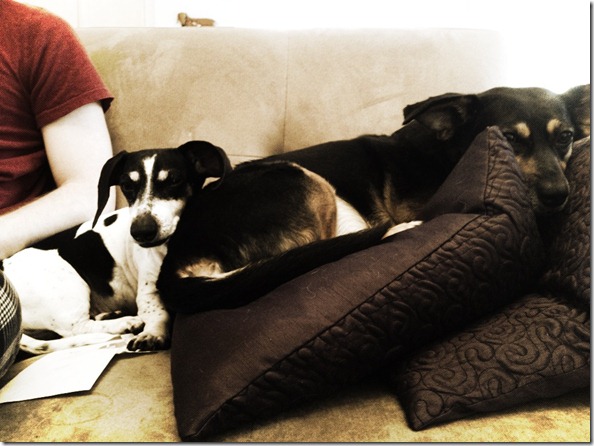 Side note: I woke up this morning, and Maggie was spooning me from behind – like the big spoon.  It was ridiculous (but also sweet and warm).
Have a great Saturday!