Overheard in spin class: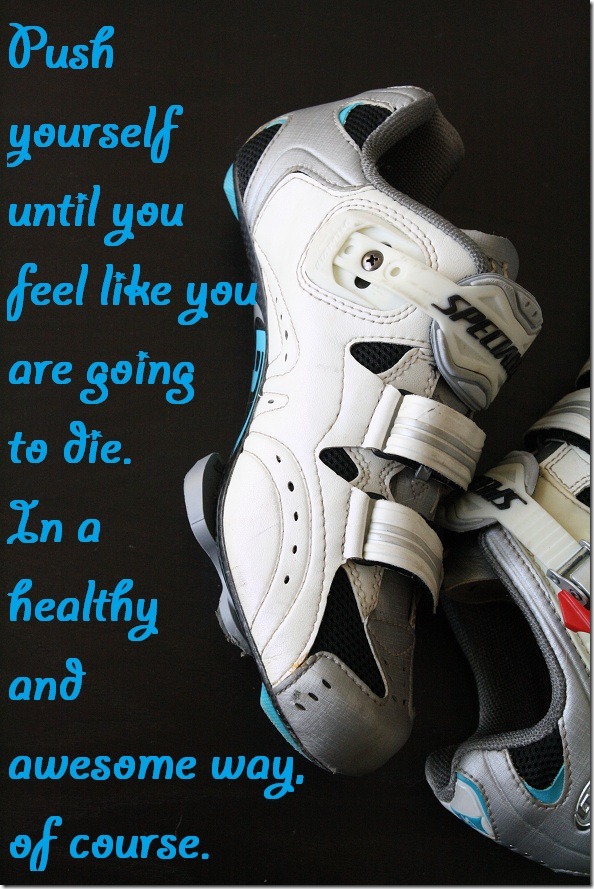 When my instructor said that, I busted out laughing mid-pedal.  That pretty much sums up my training lately.  It's awesome, but man, it's a piece of work.  Worth it, though!
After much Internet-sleuthing, calendar-checking, and budget-crunching, here are the triathlons that I hope to complete this spring and summer. 
April 28 – Huntersville Sprint Triathlon
500 yard pool swim, 12.5 mile bike, 5K run
May 5 – South Charlotte Ramblin Rose Triathlon
250 yard pool swim, 8 mile bike, 2 mile run
June 8 – Tri Latta Triathlon
750 meter lake swim, 17 mile bike, 5K run
August 3 – Stumpy Creek International Triathlon
1500 meter lake swim, 27 mile run, 10K run
August 24 – Lake Norman YMCA Triathlon
750 meter lake swim, 17 mile bike, 5K run
I'm excited for these events because I'm opening up with two 'easier' pool triathlons… this will ease me into tri season.  I'm really pumped for the June race (Tri Latta), as I've done it before and really enjoyed it.  The August race is one that I've done before, too, and this will be my 'big' race of the season (my only Olympic distance – I wish I could do another one but it just doesn't work out).  And last, but not least, we'll be ending with the Lake Norman YMCA tri, which I did last year when I was only 11 weeks post-partum.  I hope I can beat my time.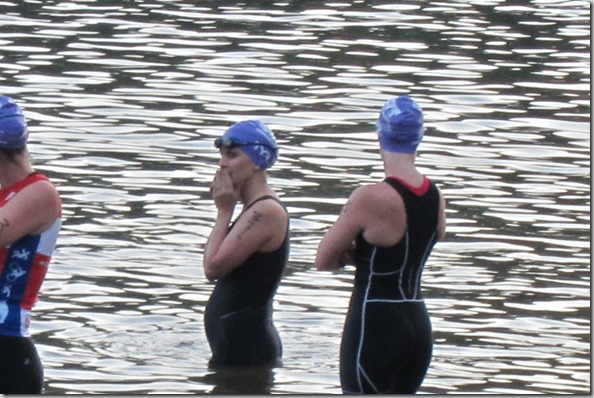 The other completely random race that I was considering is the Duke Energy Race to the Top climb – you climb 50 stories to the top of one of the largest buildings in Charlotte.  Neat, huh?  Unfortunately, I have a work conflict.  I also have my eye on a Half Ironman – Charlotte's first – although I seriously doubt I will do that.  Only if something miraculous happens, like Henry learns to change his own diapers and cook his own meals.
How do you select your races?  For me, it's a matter of several factors:
Date:  This is the biggest one.  There are loads of potential conflicts with vacations, seminars, workshops. 

Henry

:  Just because I have the weekend free doesn't mean that Kristien does. He's got to be available – and willing! – to be on Henry duty for those days.  He's always willing though.

Cost: There are some events that are just too expensive for me.  I'm most likely to sign up for a triathlon if it's less than $80.  Tris are expensive!

Location:  I was more willing to travel for races in the pre-baby days. Now… not so much. I don't want to be away for an extra night, nor can we really afford it.  Racing is an expensive hobby; I don't need to jack up the cost by doing events that I need a hotel for.  Local events it is!

Race Type

:  Oh, and last, but not least, I used to shy away from pool tris (

Pool or Lake Swim?

) but after doing one, I really enjoy the concept and am looking forward to doing two more!
Whatcha got on the calendar?