My little secret for finding vegetarian options on the road:  iPhone maps!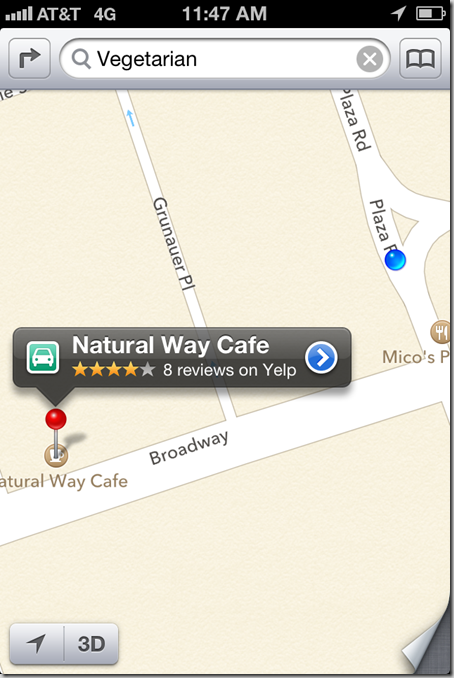 I just type "vegetarian" into the search bar and BAM!  I can usually find a great option within a few miles, although sometimes searching for "vegetarian" pulls up chain restaurants that aren't truly the best vegetarian options (like Macaroni Grill or something).  But more often than not, "vegetarian" is a quick and painless way to find a veg-friendly (and very often gluten-free) joint.  I always prefer to eat at locally owned businesses!
This I how I found Natural Way Café in Fair Lawn, New Jersey.  The moment I walked in, I  knew I was going to like it – it's run by a Chinese family, and customers were calling the older lady "Mama" and the man behind the cash register was asking about everyone's kids, jobs, new houses.  He knew right away that I was a newbie!  Very cool.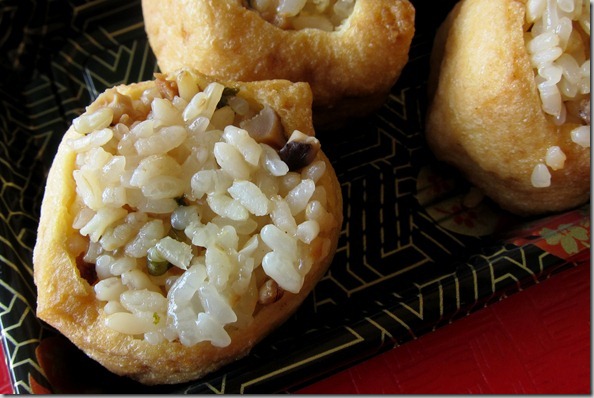 It's a half grocery store, half café.  Lots of odds and ends to look at.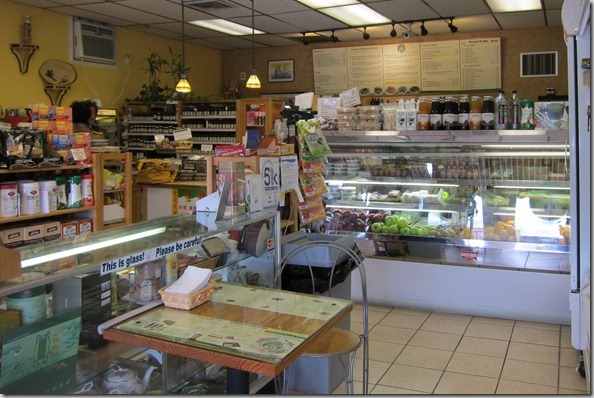 Juice bar!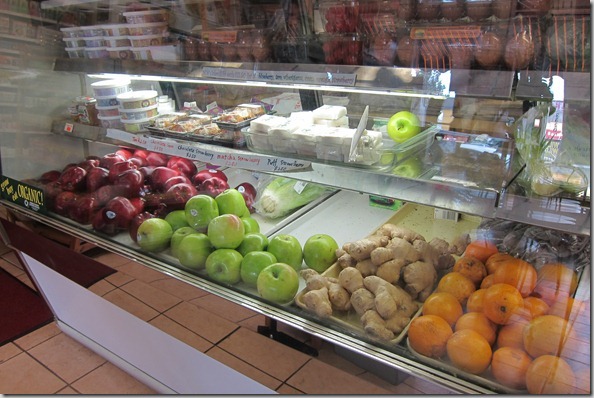 Traditional Chinese medicine products packed the shelves.  I always like to look at the medicine and products because of what the Husband does (he has his graduate degree in TCM), even though I don't really know what anything does.  There were other foreign items too, like cookies, drinks, and other food stuffs.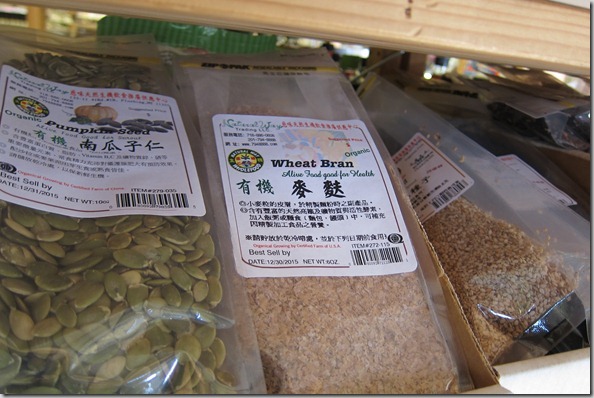 The Natural Way Café's menu was a little bit overwhelming.  I liked how they used symbols to distinguish between vegan, vegetarian, and gluten-free options.  Lots of items on the menu were faux chicken or beef, which I am generally not a fan of (too much like the real thing for this veggie woman).  I ended up choosing the GF dumplings (yum) and a fresh-pressed juice.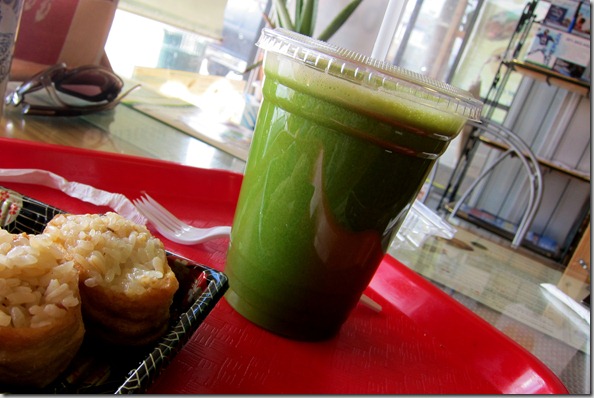 The juice was a combo of wheatgrass, celery, kale, green apple, and ginger.  It was called the 'Liver Boost,' and I'm pretty sure my liver is sparkling after that drink.  Very healthy.  Not so delicious.
Earlier, I spoke at Glen Rock Middle and High School.  Heather, the school's guidance counselor, has been a loyal HTP reader since 2010 (!!) and helped bring me out.  I was so excited to meet her – she's a really interesting person.  We ended up having a far-deeper-than-you'd-expect-first-conversation between the presentations about religion.  She was easy to talk to.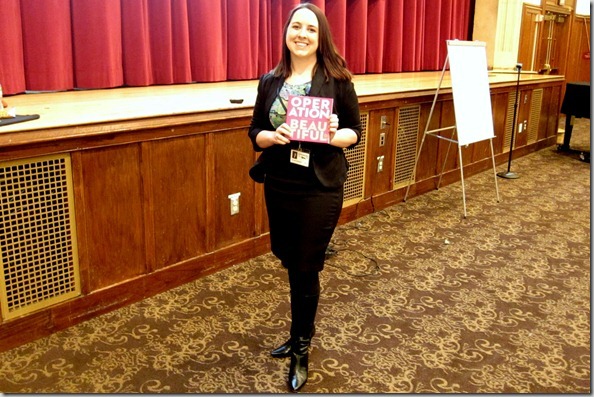 The students were great – of course!  I spoke to the 7th and 8th graders and then to the 9th and 10th graders.  A few juniors and seniors attended, too.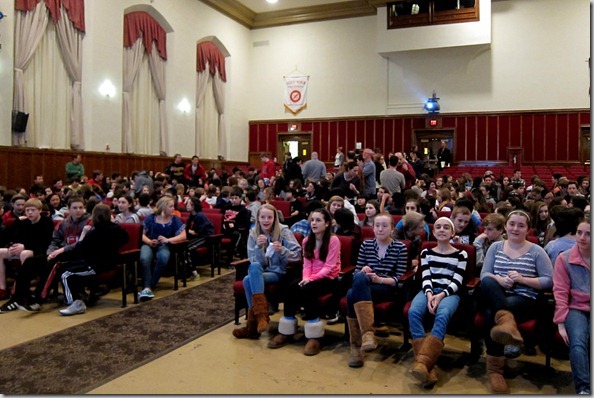 The last two days after been amazing, but such a whirlwind.  I'm pretty pooped.  However, my flight doesn't leave until 6:40 PM, so I'm going to kill some time.  Maybe I can find a gym.  A few people commented on my previous post that just because I can't find a spin class doesn't mean I can't ride a stationary bike at the gym.  I guess you're right, but I just hate stationary bikes so much (too boring).  Maybe I'll go get a manicure, too!