What I'm Doing Later:  Speaking to a group of 250 5th to 7th graders about Operation Beautiful and my new book.  I'm so excited!  I usually talk to college students (nearly 50 events over the last 3 years!), which is always fun, but like talking to teens the most.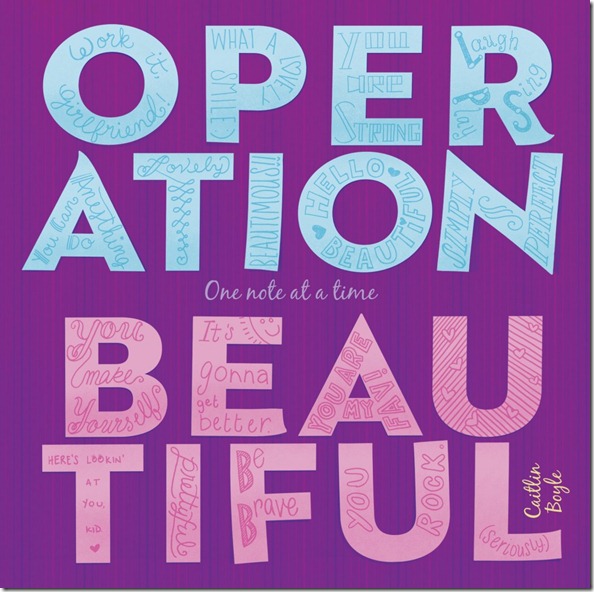 What I'm Doing Now: Blogging, but of course!  And simultaneously talking to Kristien about taking Henry to the doctor's late… little man is sick.  AGAIN.
What I'm Wearing:  Black jeans, green shirt, tan faux-leather jacket, gold ballet flats.  All from either Marshall's or Old Navy.  I normally dress up for events, but I think it's better to dress down when talking to kids.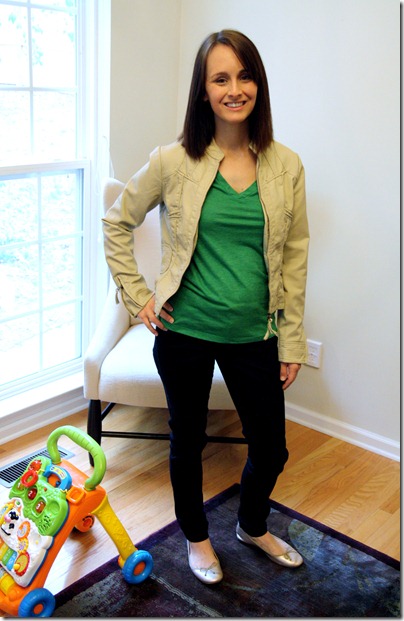 Also – you know you aren't a fashion blogger when you're posing in front of your baby's walker…
What I'm Eating:  Eggs, 5 Ingredient Vegan Date Bar, blueberries.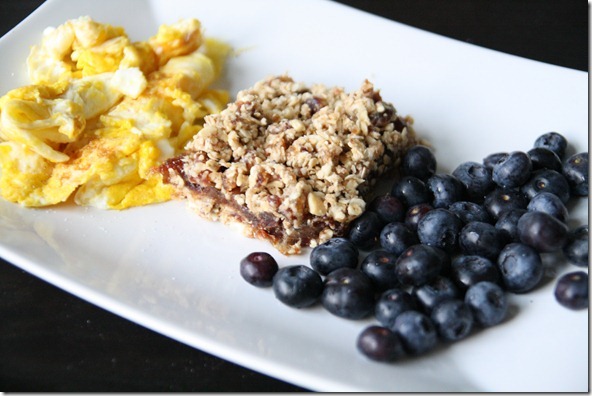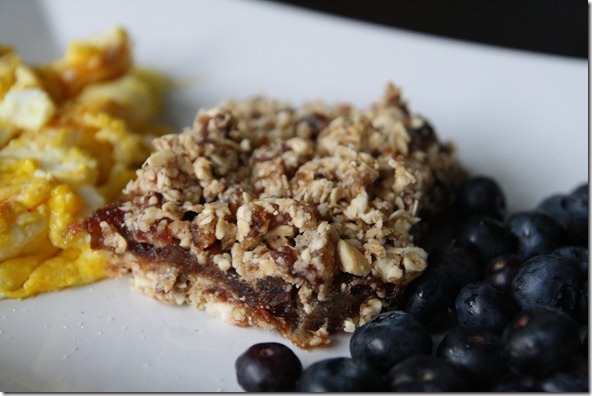 I did a twist on Angela's recipe by subbing out almonds and using cashews.  I also added 1/4 cup strawberry jam to the topping.  Yum.
What I'm Listening To:
What I'm Thinking:  Crap!  I'm late!  Gotta go!
What the what are you doing today?