I am having a very good Tuesday.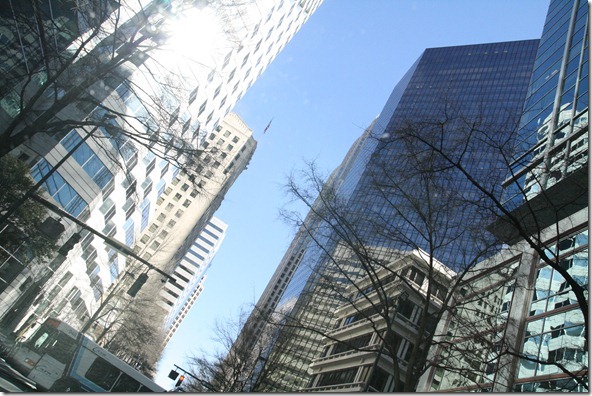 Henry and I ventured to Uptown Charlotte to go back to Discovery Place.  We went in through the back door entrance, and I was surprised to see a whole other play area that I've missed every other time we've come!  Wahoo.  It was perfect for babies and toddlers, and little man had a blast. He even played with another little boy and shared a toy.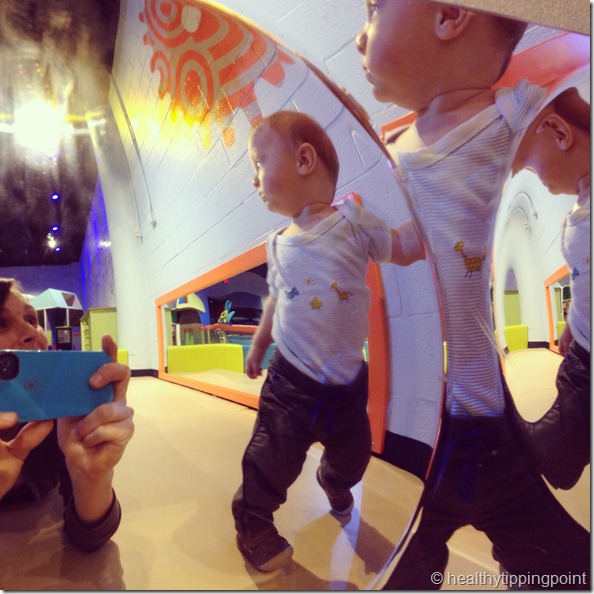 I like hanging out with our mom group, but sometimes it's fun just to do stuff solo with Henry, too. 
After our mommy and son date, we picked up the Husband and my sister-in-law from the office and went to lunch at Luna's Living Kitchen.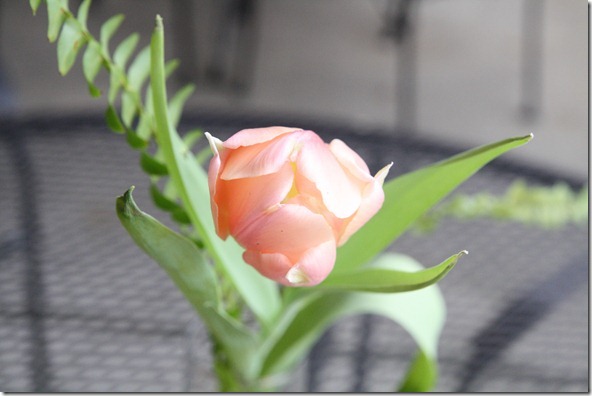 It was a fun way to get some family time in – lunches out are a rare treat these days!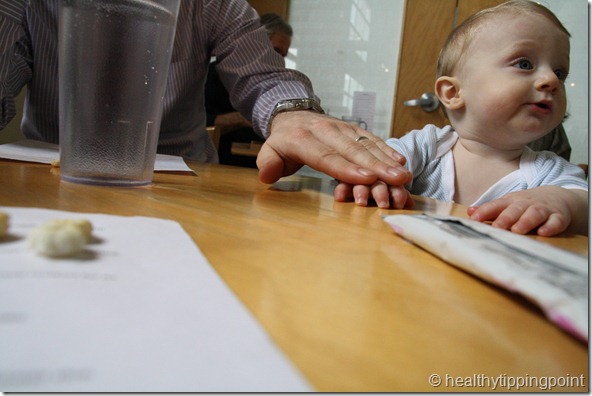 I got the Lunasanga.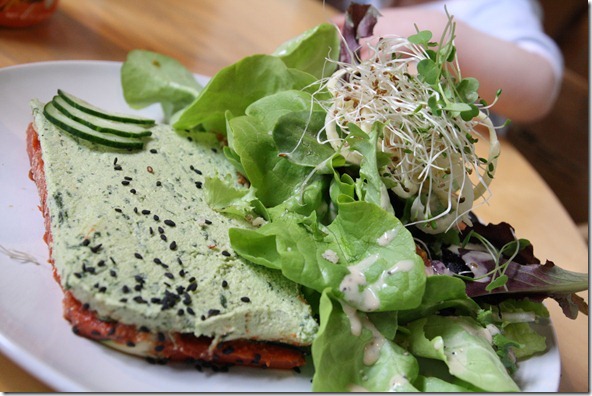 The menu describes it quite nicely:  
Layers of tender, crisp zucchini noodles, sundried tomato sauce and mushrooms. This dish gets rave reviews for its velvety, vegan cashew‐basil cheese made in house.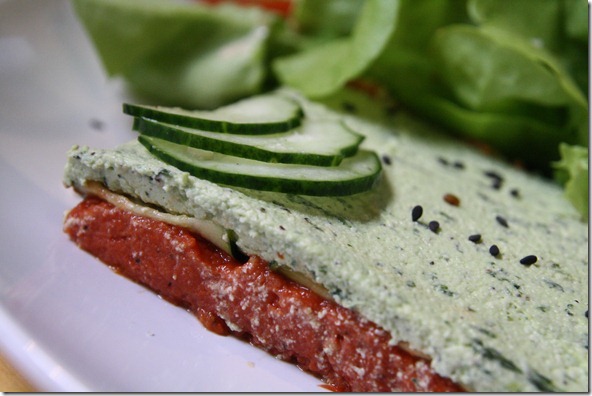 Last time I ate at Luna's, I accidentally consumed avocado and ended up going to the ER (remember that? I'm supppper allergic – and yes, I hear I'm missing out).  So I'm happy to report that our lunch was uneventful and delicious.  Henry was even entertained long enough with toys, HappyPuffs, and people-watching so that we could all eat in peace, like adults.  Nice!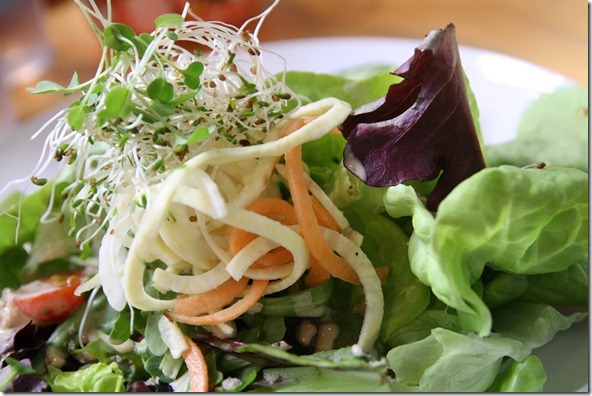 Local Food L<3VE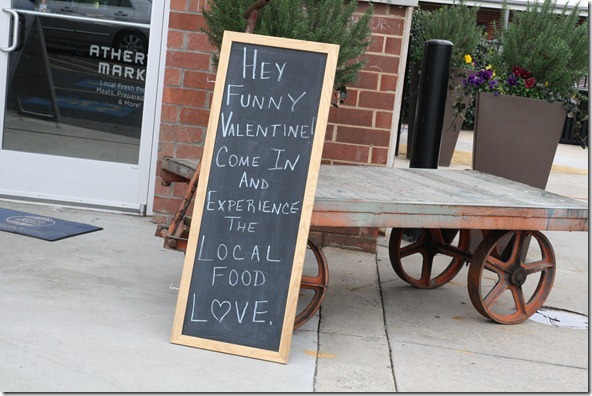 As I just told H, now that he's had his fun and exciting morning, it's mommy's turn – I'm hoping to get a run in!  I really wanted to go to spin class, but my gym's childcare is kind of funky in the middle of the afternoon.  They shut down from 1 – 4 (I guess because of naps?).  Aw well.  A stroller run will have to do!
Fellow The Walking Dead fans will like this – Hines Ward was a zombie in the last episode! LOLz.  Thanks to the read who passed this on.