Earbuds are a seriously hot commodity in our house.  We probably have five or six pairs of the white Apple earbuds but, for some reason, no one can ever find a pair when they want one.  Why?  Well, because they're such a hot item, we hide earbuds from each other.  And then we end up forgetting where we hid 'our pair' and can't find any earbuds when we want them.  It's a constant battle of: "Those are MY earbuds!" or "Hey, I put my earbuds in my drawer, who took them?"
So before I go on a run, I check all of my hiding spots. Nope, not in my purse.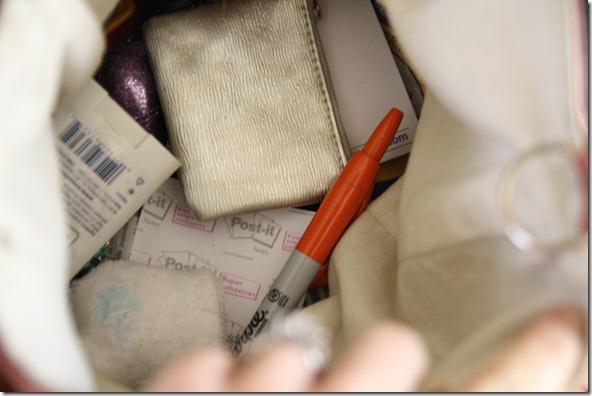 Not in the jogging stroller pockets, either.
Then I start checking out all of the Husband's usual hiding places…
Nope. Not in the hallway junk drawer…
Or the kitchen drawer junk drawer (we have a lot of junk drawers…).
Oh, wait – there they are!  In my shoe rack.  Duh.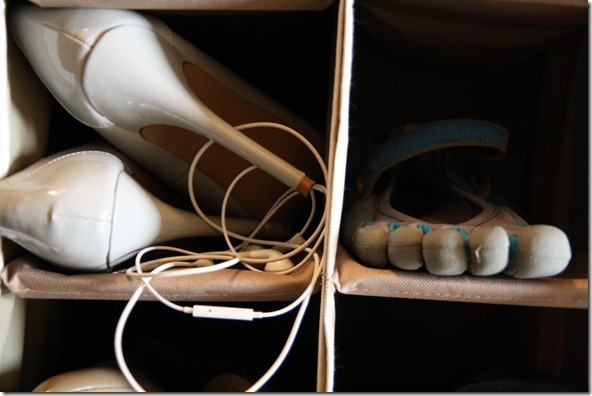 That's why I was oh-so-excited to review the new JayBird BlueBuds X.  No one can claim that my JayBirds are theirs! 

These are some pretty snazzy wireless earbuds.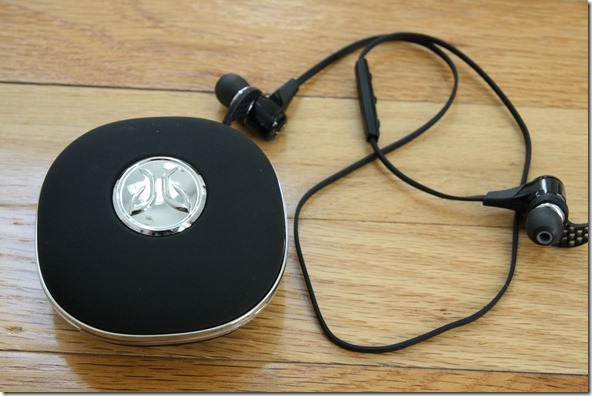 The coolest thing about JayBirds is that they have a customizable fit.  I loved this idea because the white earbuds make my ears ache after an hour or so.  The JayBirds come with small, medium, and large cushions that you can swap in and out to find the best size for your ears. The black webbed wings slip up into your ear to help hold the earbud securely in place.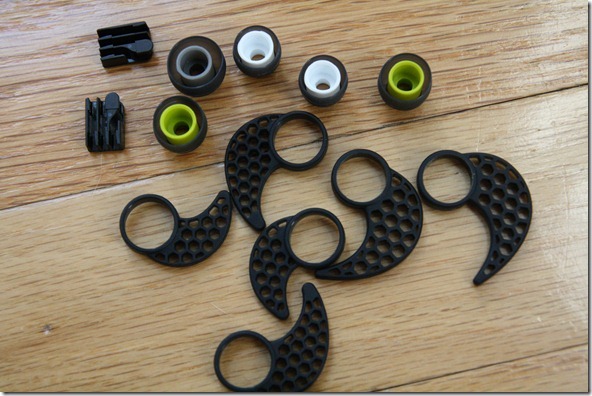 I ended up using the large cushions – no wonder my ears always hurt with the white earbuds!  I've got some large and in charge ears.

JayBirds connect to your Bluetooth device.  The size of the instruction booklet is rather thick, so I was thinking this was going to be complicated.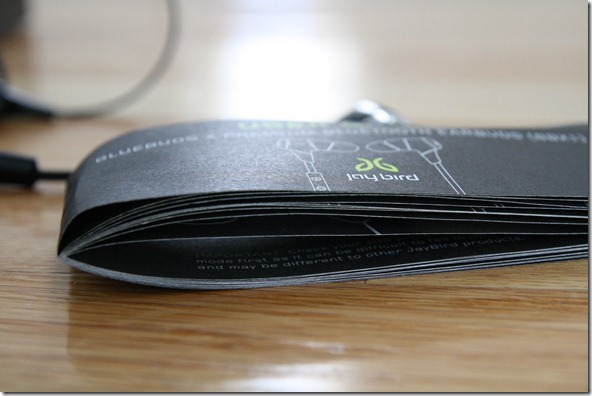 But it only took a few easy steps on my iPhone!  I've never using wireless earbuds before; it was SO nice to go on a run and not get my arms (and the handles on my stroller) all tangled up in the cords.
Other awesome things about the JayBirds:
They are so secure – they definitely don't move around at all during running or other high-impact activities.

The battery lasts eight hours.

You can wear them 'under' the ears or 'over' the ears.

The sound is amazing.  I'm not a huge sound quality freak, but man – there is definitely a difference between these earbuds and others.

There's a lifetime warranty against sweat.

They're the official training headphones of the USA Triathlon.  Pretty cool.
There's also a little control panel on the wire that allows you to control music and answer phone calls.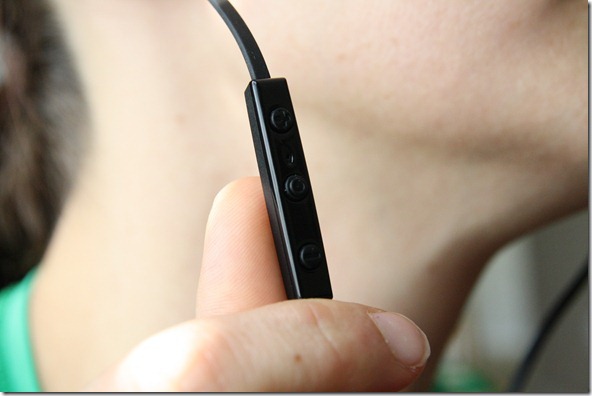 But… best of all… there's a special carrying case.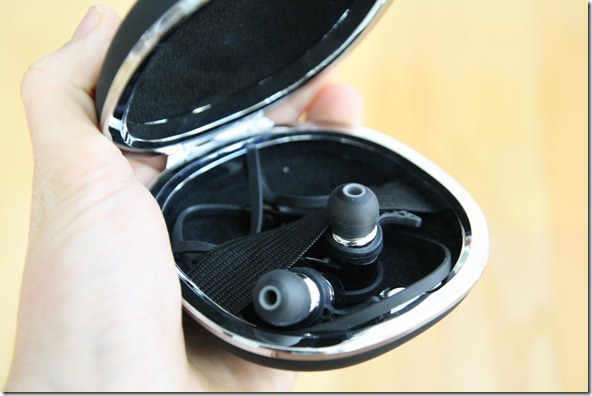 Nobody better steal these JayBirds.  Husband, I'm looking at you!
Want to win a pair?  Simply leave a comment describing the 'hot commodity' in your house or office.  Is someone always stealing your mittens? Your house shoes?  The best pen?  And if you're interested in buying a pair of JayBirds, use the code HTP20 for $20 off at the JayBirds site. Check 'em out on Facebook, Instagram, Twitter, and Pinterest, too.