Slowly chipping way at the 29 Before 29 list!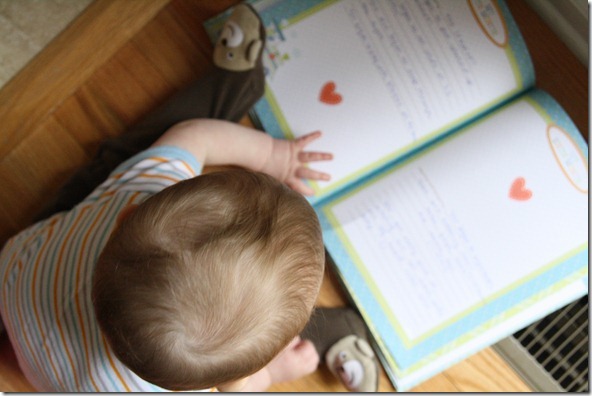 #7 on my list is to work on Henry's baby book.  This, of course, involves actually buying a baby book.  I decided to kill two To Do's with one trip and run to the store.
Pump up those tires!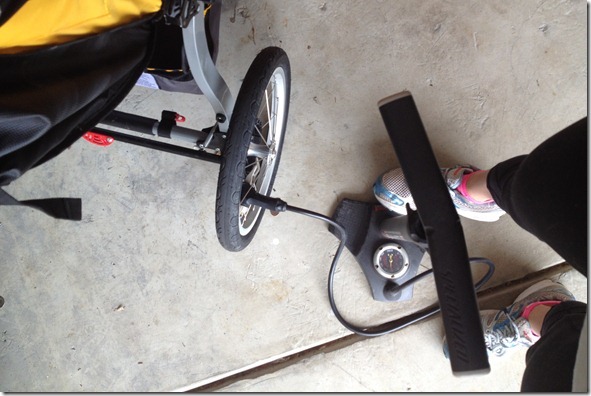 I ran 2.5 miles to the store, did a ton of window shopping, and ran 2.5 miles back.
I like the baby book (I got it at Hallmark).  I thought about doing a book entirely from scratch – scrapbook style – but realized that I needed the prompts of traditional baby books.  It's so hard to remember all the relevant dates and whatnot.  I wish I had done this sooner.  I can't remember anything significant for the second month of his life!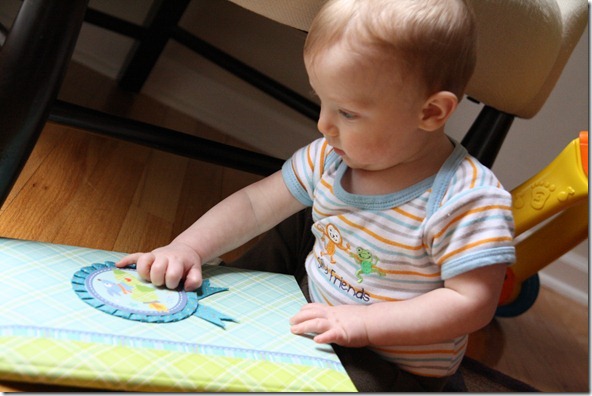 That's what blog archives are for, right?

Another awesome find – this A Thought a Day book (found at Barnes and Noble).  You know how I'm been reminiscing about traditional planners?  I think this will fulfill my desire to write down daily notes without the commitment of a true diary and without giving up my uber-convenient Google Calendar on my phone.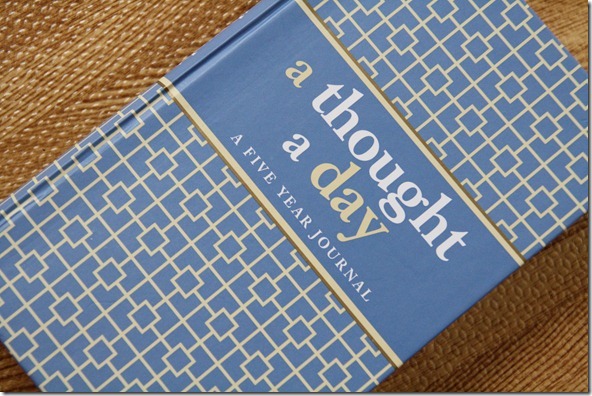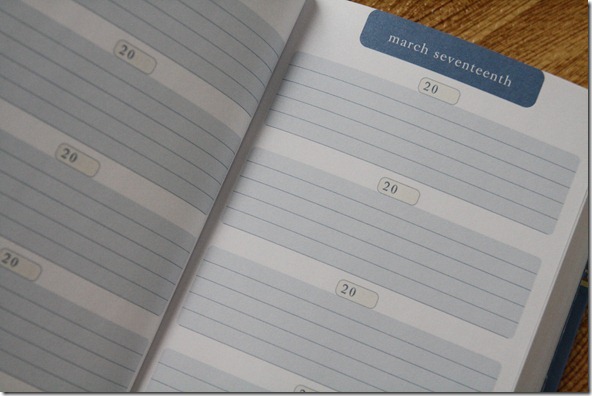 Cool concept, huh? I can't wait to see what coincidences I see over the next five years.
I'll share my lunch before telling my next story.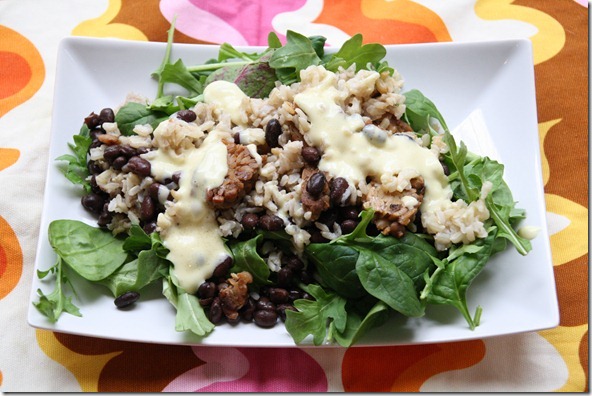 Brown rice, black beans, greens, salad cream dressing.  All leftovers so very easy to make.  Good thing, too, because I was starving after that run and Henry did not want to be put down for even a second.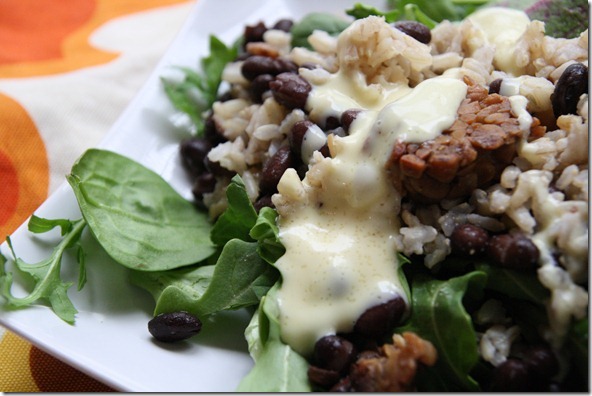 Okay. Gross story time.
So our trash cans are in our garage, beyond our car.  To get to the cans, I have to walk down these steps and around the car.  Sometimes, when I'm lazy and only have a small bag of trash to throw away (like scooped dog poop or a grocery bag of banana peel), I just toss it over the car's roof and hope it lands near the general vicinity of the trash cans.  This morning, I tossed a bag of dirty diapers over the car, but it didn't clear the car and stayed on the roof.  I thought, "Oh well, next time I get in the car, I'll just grab the bag and put it in the trash."
Except the Husband drove the car next and didn't notice the diapers.  And I happened to be running back onto our street while he was pulling out onto the main road, and I saw the diapers fall off the roof and exploooode all over the street.  So then I had to pick dirty diapers out of the gutter.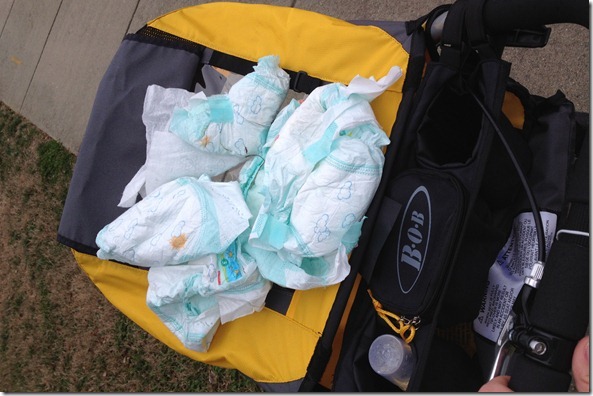 Lesson learned – Don't be lazy.  Just throw the trash in the damned trash can.