We decided yesterday that today would be lawn care day.  We scheduled a babysitter (thanks, DadHTP) and recruited Nick.  And then, of course, we woke up and it was 25 degrees and sleeting. Gaaaaahhhh.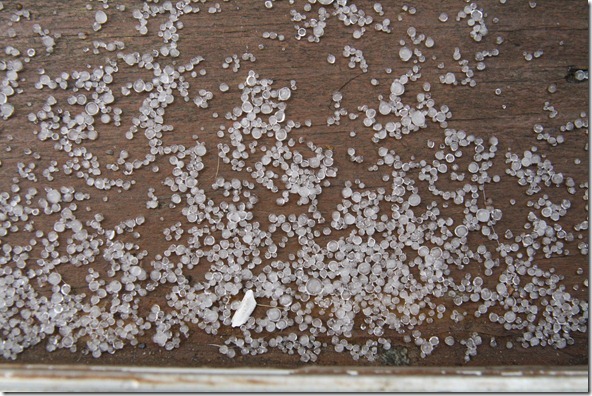 The show must go on!  Numb fingers are all the better to scrape up leaves with!  Heck, while we're out here in the slush, why don't we just trim those hedges, too?!
There are 15 big trash bags of clippings in front of the curb.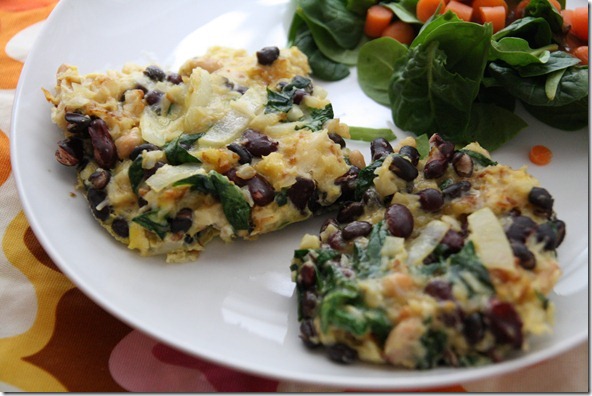 And now there's some comfort food in my belly.
This two-person casserole's secret weapon is… hashbrowns.  You know, the classic rectangle-shaped kind?  Yum.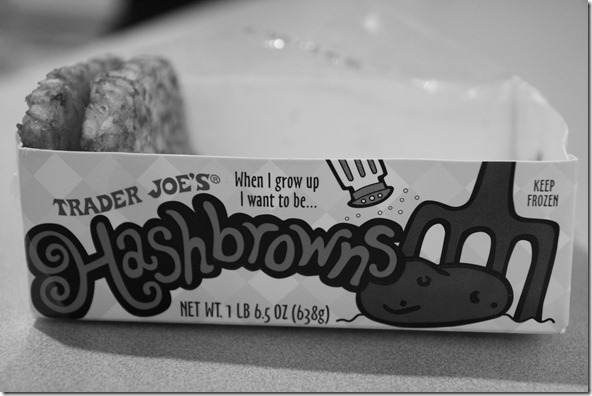 And cheesy goodness.  Lots and lots of cheesy goodness.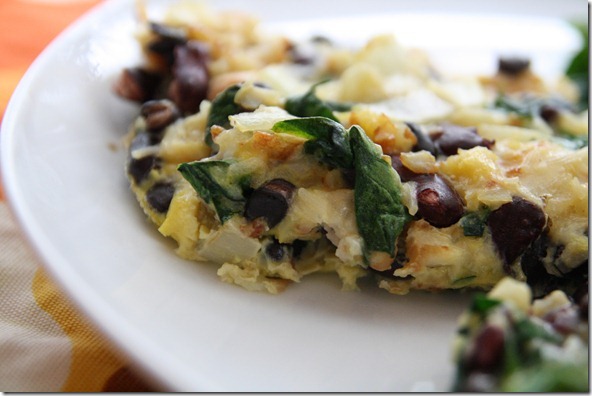 Hashbrown and Bean Casserole

Ingredients (for two servings):
2 frozen hashbrown patties

1/4 cup sliced onion

1 tablespoon olive oil

1 cup packed spinach, shredded

1.5 cup mixed beans – I used equal parts canned black beans, white kidney beans, and red kidney beans… be sure to rinse canned beans

2 eggs

1/4 milk or milk alternative

3/4 cup mozzarella cheese or soy white cheese alternative. 

1 teaspoon salt

Pepper to taste
Directions:
Preheat oven to 350.  Grease a 8×8 casserole dish. 

Microwave hashbrowns for two minutes, or until defrosted. Coarsely chop.

In a pan, cook sliced onions and olive oil on medium high until onions begin to brown.  Put spinach on top of cooking onions and sauté a few minutes until the spinach wilts.

In a bowl, combine onions and spinach with hashbrowns, beans, beaten eggs, milk, cheese, salt, and pepper.  Mix well.

Pour in casserole dish and bake for 23 minutes.

Remove, let stand for a few minutes, and slice in half.  Serve.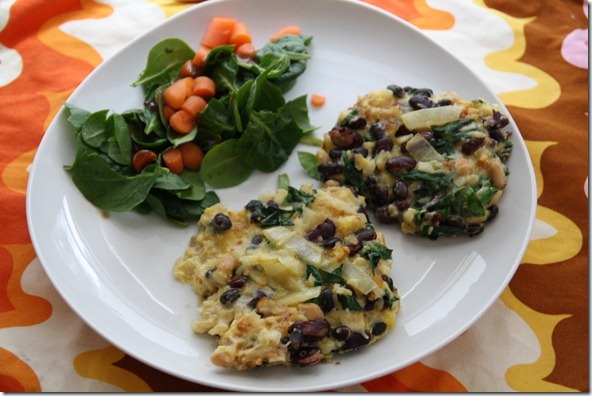 Thorlo Sock Giveaway Winner
So fun to read about your superpowers!  Teleportation, invisibility, and the ability to read minds were high on the list.  The winner of Thorlo's amazing running socks is… Debby, who wished to be invisible.