My half marathon official race photos were posted online.  No surprises here, but they are all terrible.  The photographer was standing right where the sand transitioned from packed to squishy, and there was still another 0.1 mile to go.  The result:  I am grimacing and appear to be dropping the f-bomb in all the pictures.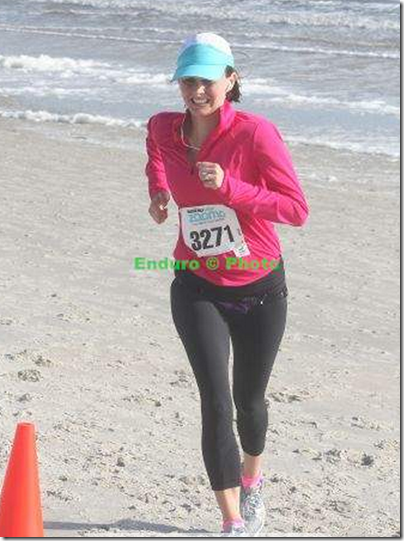 Not a heel click to be found.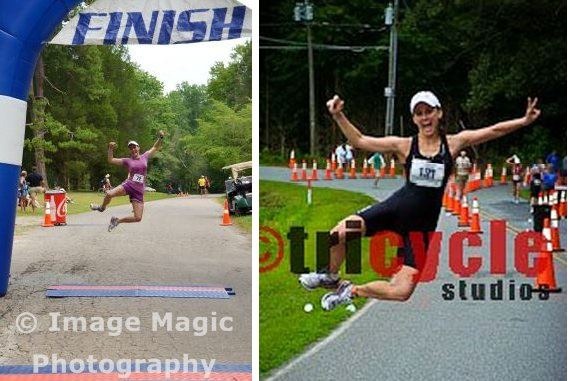 But let's talk about my socks.  See those hot pink socks?  They are… the… most… amazing… socks… ever.  Ever.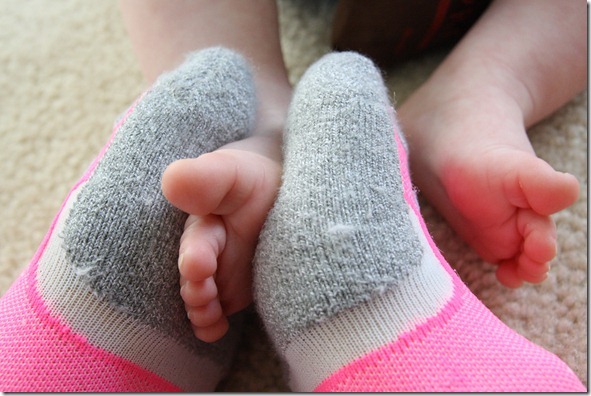 When packing up my gear for the trip, I forgot to put socks in my suitcase. Now, I usually run in cheapo cotton socks (you know, the kind you buy in plastic bags).  I do own one nice pair of 'real' running socks that I pull on for races; I bought them at the Disney Marathon expo.  Anyway, I forgot to pack any socks – cheapo or not – so when I got to this race's expo, I went on the hunt for socks.
I kind of gagged when I shelled out $12 for the Thorlo Experia socks – $12 is a lot for socks (and that was with an expo discount)!  Plus, I was pretty nervous to run the race in new socks. But Peanut Butter Fingers Julie assured me that the Thorlo socks were amazing.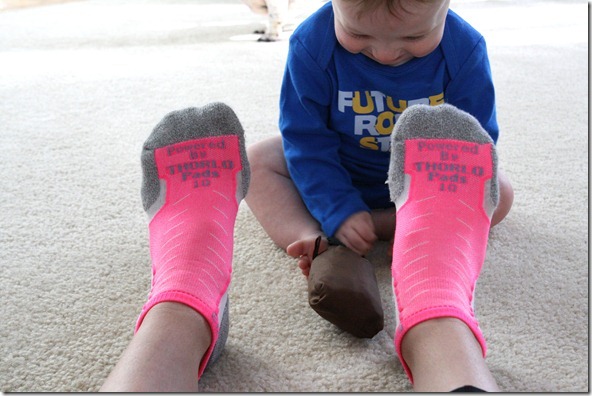 This is not a paid review or anything like that – I just had to tell you that JULIE WAS RIGHT.  These socks are amazing.  They were great during my race, and they were even more perfect after being washed.  I ran a very wonderful 3.5 miles today because of these socks!
They have cushion in all the right places – "sculpted and contoured to match the foot's natural ball and heel strike pattern."  The socks include a combination of padding, mesh, and other materials to hug, protect, and allow the foot to breathe.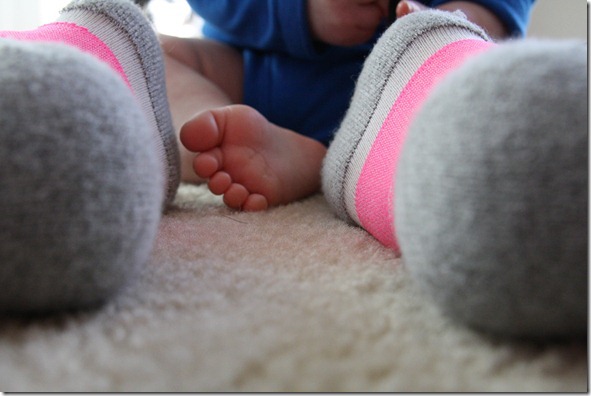 I like these socks SO much that I'm gonna buy one of you guys a pair, too.
Simply leave a comment answering the following question:  If you had any superpower, what would it be?  Mine:  I would love to be able to shape shift into animals, other people, and everyday objects.  (If your comment doesn't appear immediately, never fear – I will manually approve it soon.)  I'll announce the winner Friday morning.