The entire family went to the gym this morning.  The Husband, DadHTP… even Henry.  Well, Henry went to childcare.

  But the rest of us went to yoga.
I haven't blogged much about it, but I'm making a return to yoga.  It's fun!  I'm sticking with basic and light flow classes at the gym for now – it's been well over a year since I regularly practiced – but so far, so good.  Maybe I'll even go back to my favorite studio for a hot class someday soon.  But for now, I'm pleased to do camel pose and not feel like I'm breaking every bone in my body, knowwhatImean?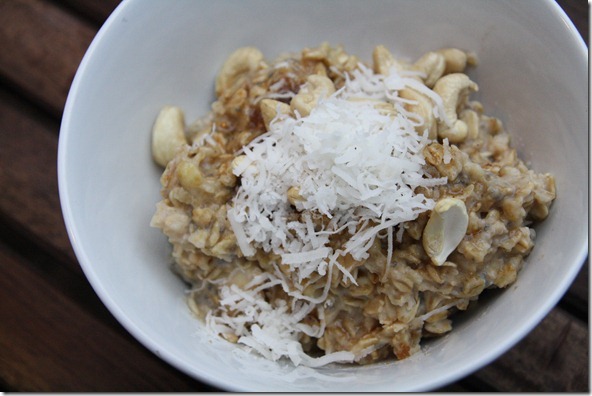 Ate oatmeal while rushing out the door.  We are perpetually late now that we have a kid!
I came home and – in the spirit of the Silverware Drawer Year – took a nap with Henry.  We don't nap together a lot another because of sleep training, but occasionally, we do, and it sure is sweet and nice.  Naps are the one time that he stays still enough that I can hold him and stroke his hair and smell him and look at his perfect little face without him darting away or twisting to see what else is going on.  I love the way he looks when he sleeps.  It's clichéd but he does look like a little angel.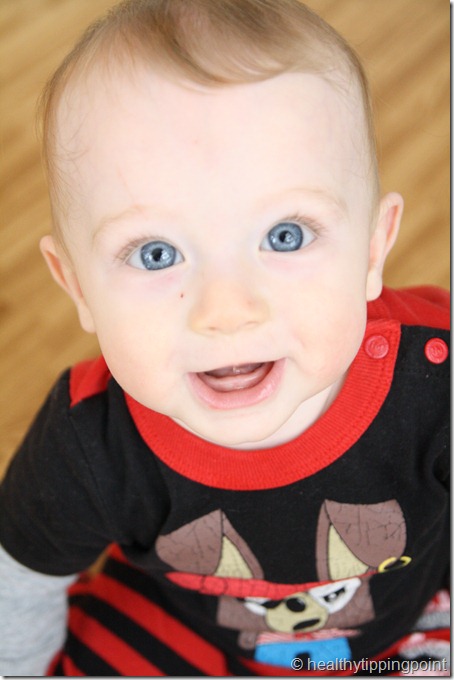 And then he wakes up and the moment is lost. 

Speaking of the Silverware Drawer Year, thanks so much for your advice on the Race Pace: I'm Confused post. I've decided that even though I feel a little confounded by the idea of running a race 'for feel' and not by my watch, it's probably best if I do just that.  And although I do want to do my best possible – time-wise – a few people pointed out that no matter what, I'm setting my post-pregnancy personal record for the half.  So I should just embrace it.  This will be hard, but I'm going to do it!  Embrace-embrace-embrace.
Lunch, anyone?  (Sorry, this post is all over the place.  First I'm talkin' yoga, then I'm waxing poetic about my baby's face, and now we're talking about SALAD CREAM!).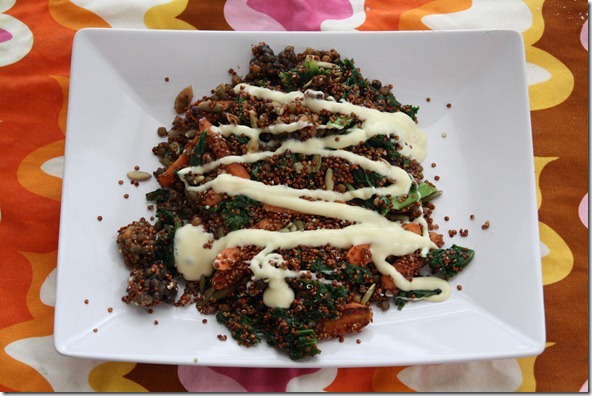 Yes, Salad Cream.  Brits are probably like, "Duh, Salad Cream," but we don't have this in the United States!  Too bad because it's so wonderful and creamy.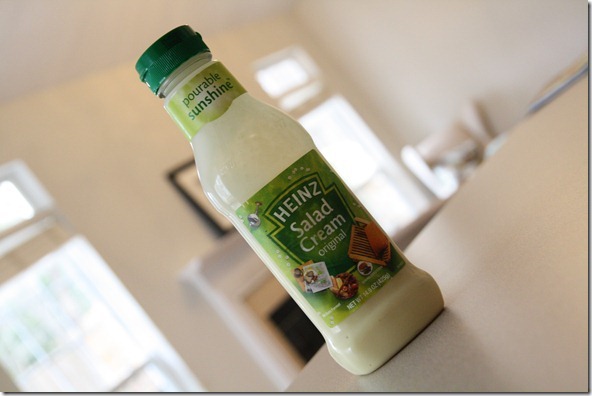 And not just for salad… Pretty tasty on top of quinoa, carrots, onions, kale, lentils, and pumpkin seeds, too.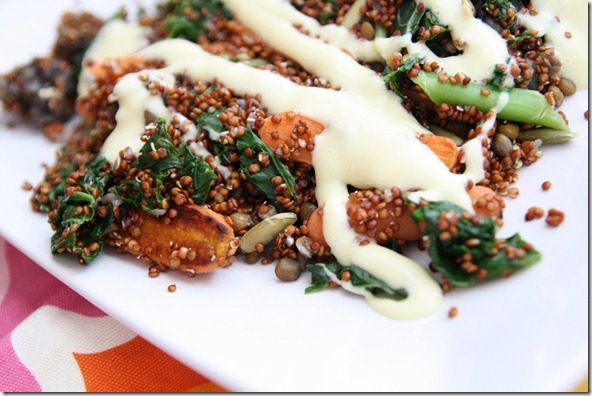 We've got a lot to do – better hop to it.  Happy Sunday!