It's the moment that I've been anticipating for over seven months…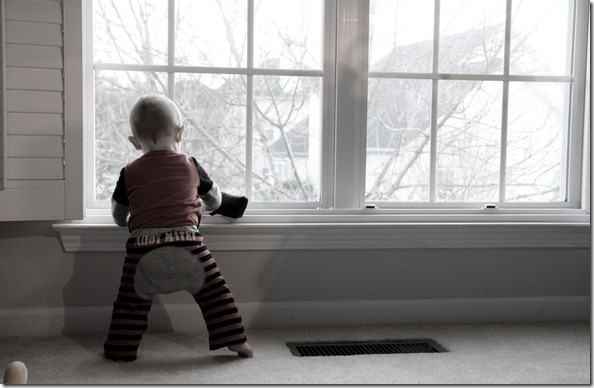 This morning, Henry said…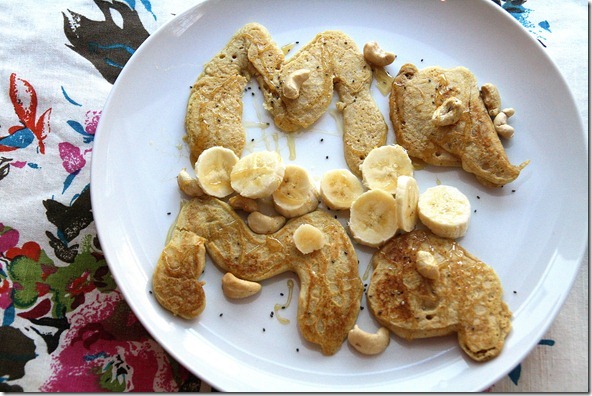 Yup.  Mama.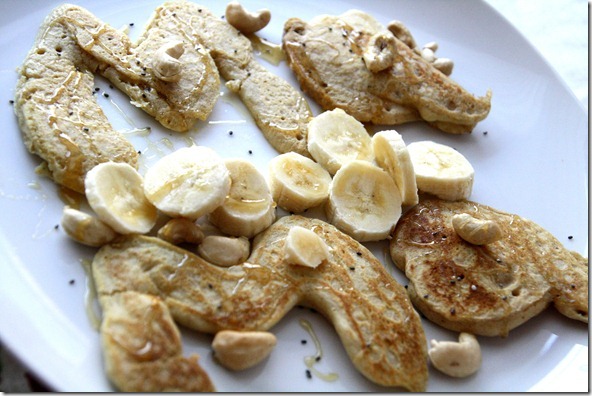 Sure…  He said to the cat, but I'm excited nevertheless.  "Mama!" escaped those little lips.  I hope looking at me and saying it isn't too far behind.  <3  Obviously, Mama pancakes were on the menu.
Enough though Henry has said "Gaga," "Dada," "Baba" (what we call bottles), and now – yay! – "Mama," I don't really count those as real first words because he's just babbling… not thinking about Lady Gaga, looking at Dad, wanting the bottle, or reaching for me when he says them.  However, we work a lot on "dog," and he did pet Maggie the other day and say, "Dah!"  Getting close.  If anything, I'm thinking dog will be his first real word. 
I often wonder if Henry thinks he's a dog or if the pets are babies, too.  I'd love to get into that little noggin' and figure out whether he thinks Maggie is his big sister.  He sure plays with her like she's his sibling.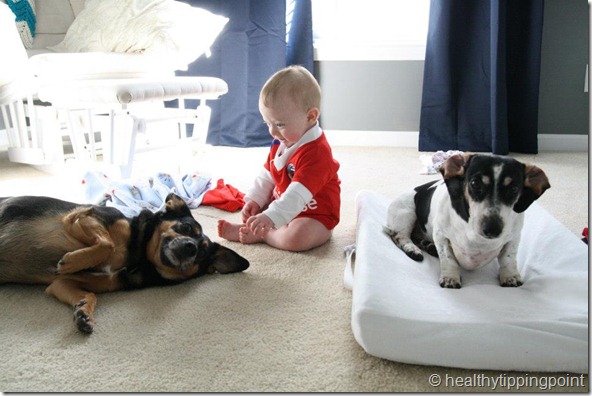 All in all, it's already an awesome day, and it's only 9:00 AM.