It's always interesting to see how couples divide chores, work, and family responsibilities.  For example, I'm in charge of our finances.  I suck at money, so I don't know how that happened (okay, I do, I'm a control freak).  The Husband is in charge of lots of stuff, but I believe his single most important task is letting the dogs out at night before bed.  Because even though that only requires walking them out on the deck, I feel like it's the worst chore in the world.  Well, second worst to dishes.  He does a lot of dishes, too. 

This is my roundabout way of saying that when I travel for work (which is fairly frequently), I always do a bunch of food prep before I leave so Kristien doesn't starve to death.  Not that he can't cook… because he most certainly can.  But because being the solo parent is really challenging.  I know that when he's gone all day, I often forget to shower, never brush my hair, and my entire body ends up covered in pureed banana, spit up, and crushed HappyPuffs.  Meals – let alone healthy meals – are an afterthought.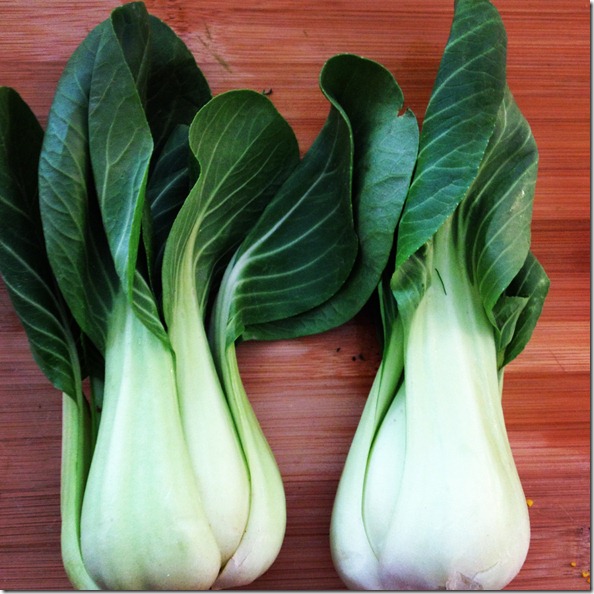 I've said it before, and I'll say it a thousand times over:  single parents, you have my mad respect.  If I could come over and do food prep for you every single day of the year, I would.
I am flying to New York City tonight for a work event, so Henry and I spent the morning preparing Kristien a few meals.  Well, I chopped, steamed, cooked, and Tupperwared, and Henry proceeded to crush HappyPuffs in my hair.
Bonus:  When I take the time to food prep for Kristien, I get a delicious lunch, too!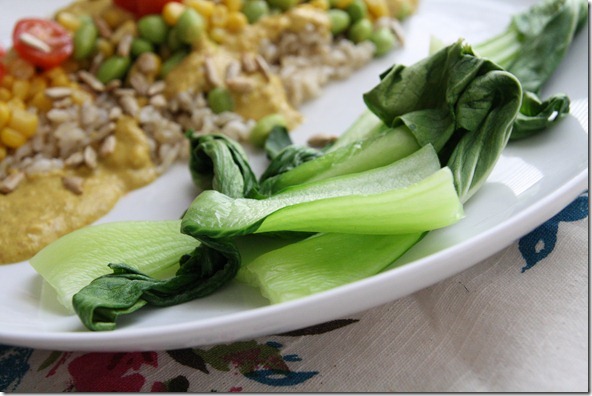 Brown rice, edamame, corn, tomatoes, Mmmm Sauce, and steamed bok choy.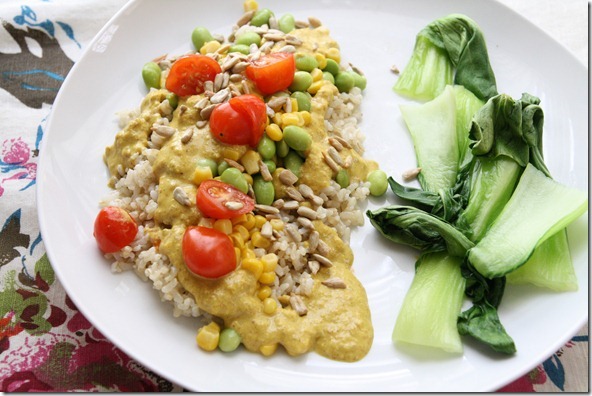 Oh yes.  Mmmm Sauce is BACK.  I love this stuff.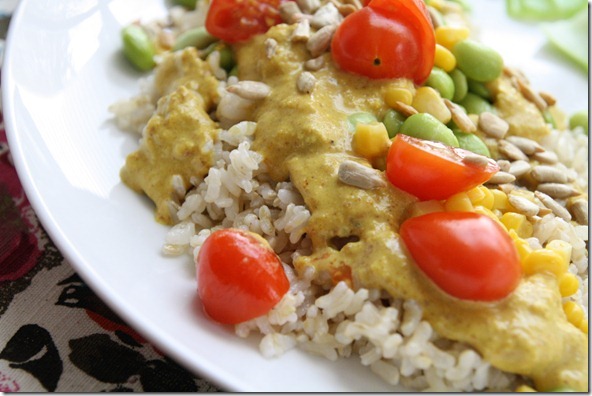 I also made a big batch of Anne P's 5 Minute Peanut Butter bars, but I'm taking half of these with me to NYC.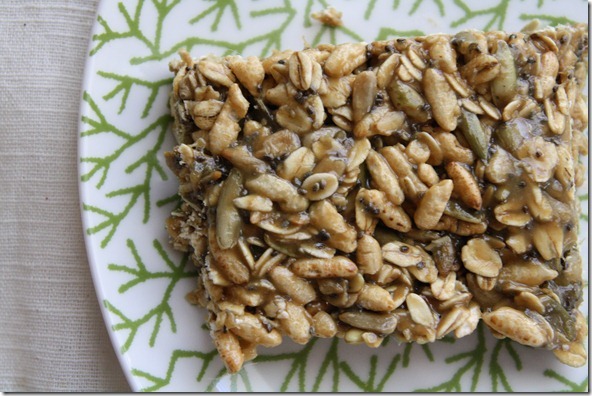 Plate Share Update
I wanted to link to Katie's update on her efforts with Plate Share:  Startup Weekend Charlotte 2013.
Thought of the Day:
"Above all else, go with a sense of humor. It is needed armor. Joy in one's heart and some laughter on one's lip is a sign that the person down deep has a pretty good grasp of life."
What chores are 'yours' and what chores are your partners?  Or what chore would you pass off if you could?