I totally woke up on the wrong side of the bed.  Well, I was on my side of the bed, but you know what I mean.  Hello, Mrs. Grumpygrumperstein. 
I thought a run would lift my spirits.  Well… technically speaking, it was supposed to be a run, but once I got out there, I decided to just walk most of it instead.  I did 2.2 miles in total.  I feel better now.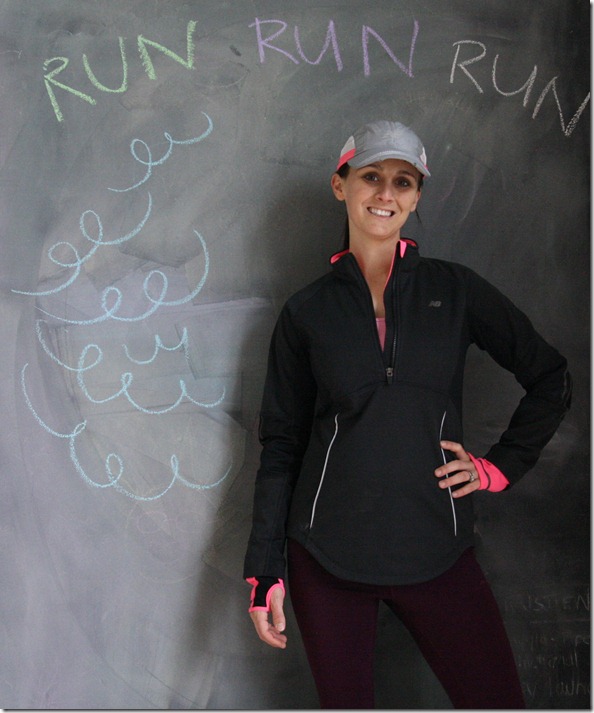 My walk ended up being the perfect opportunity to 'test' out this New Balance Wind Blocker, which was sent to me to review.  If a windbreaker will stand up to walking in super windy 40-odd degree weather, it's definitely going to work for running, right? 
Also – yay, chalkboard wall.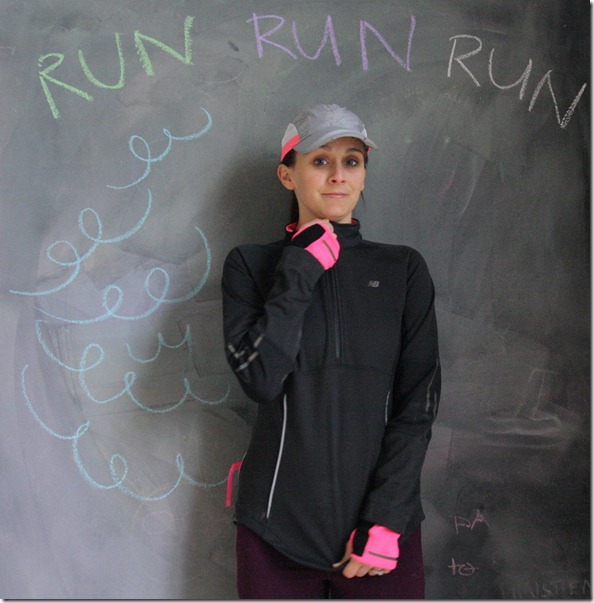 Thoughts on the windbreaker – the shape of the jacket is very nice.  I'm wearing a small, and it tucks in a bit at your waist, creating a flattering shape that is missing from a lot of running outwear.  But it's not too restrictive and moves well when I picked up the pace (and when I walked).  There's a half-zipper at the top that comes into a small turtleneck.  There are lots of reflective details on the front, which is great for nighttime running.
It was definitely a warmer jacket.  There's no way you could run in this in temperatures over 45 or so without overheating.  It's not really designed to 'breathe' – that would eliminate the point of a windbreaker.  For what it's designed to do, it does it very well thanks to the outer shell and warm lining.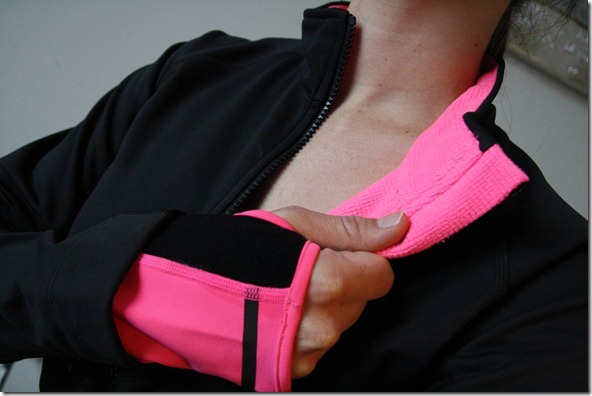 Best part, of course, is the thumb holes.  The black fabric on the thumb holes is just for wiping your snotty nose – score!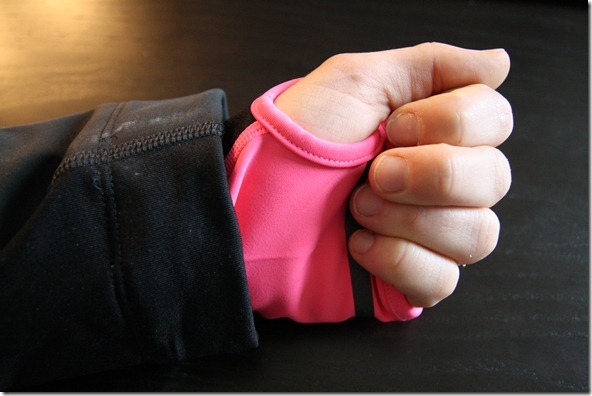 I don't own anything like this jacket at all, so I don't have much to compare it to, but like I said – I think it does what it's designed to do quite well.  It really is a comfy windbreaker.  My only complaint about the jacket is that there is only one pocket, which is too small for an iPhone.  It's big enough for an iPod, though.  I looked over the entire jacket, searching for another pocket (sometimes they hide them so well!) but couldn't find on.  An extra, bigger pocket would be really nice.   
Chalkboard wall fail.  Whoops.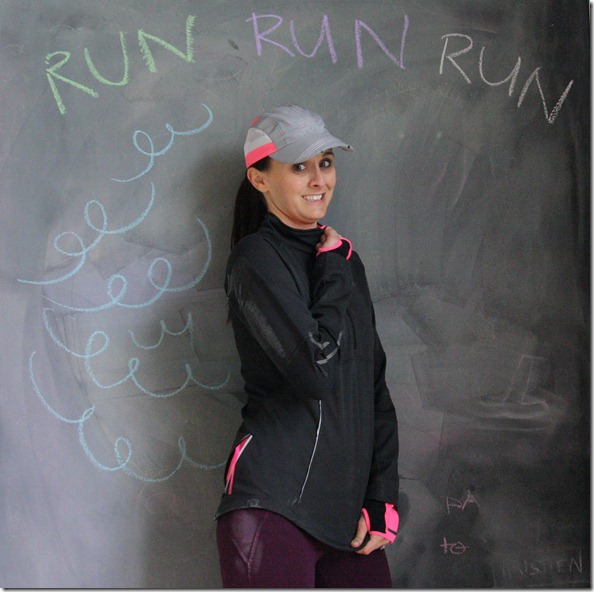 What new running gear have you purchased lately?  My light-up hat (pictured above) has been great, and I'm getting tons of use out of my reflective vest.  I really, really need new shoes.
The winner of the Vitamins for Vegetarians giveaway is Andrea R, who would start a personal organizing business.  Andrea, can you come to my house and organize?  Pretty please?