Every now and then, the Husband and I stumble upon a new cultural difference between Americans and the English – even after being together for almost ten years.  I'm told that English people prefer to decorate the inside of their homes for Christmas.  And I think that most Americans focus on the lights and wreaths and lawn decorations on the outside of the house.  Right?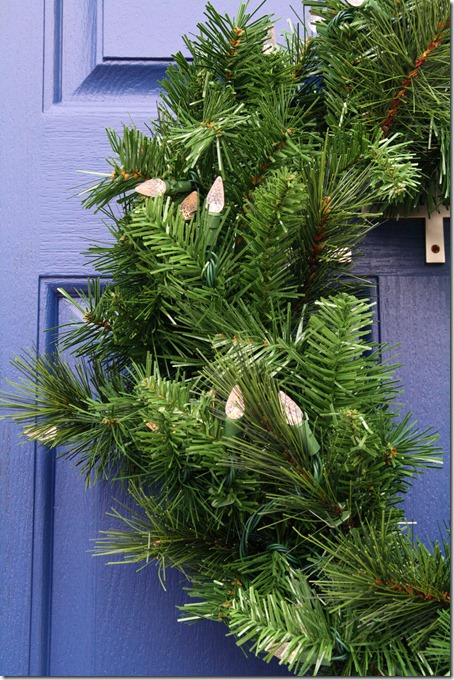 We do the inside and the outside, in case you're wondering.  Compromise!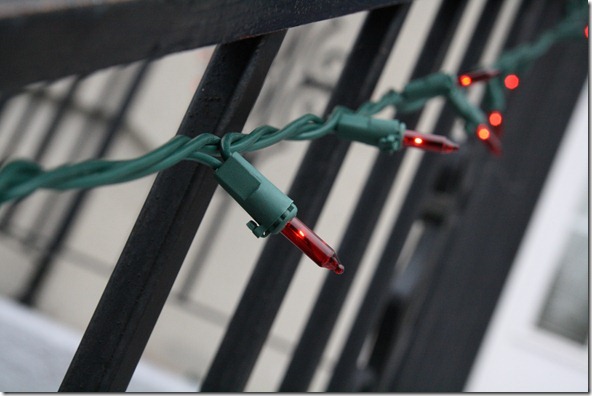 Speaking of Christmas traditions, are other countries as obsessed with kid and Santa photographs?  In American malls, Santa and his elves set up a big photography area, and parents and children line up by the dozen to wait to meet Santa.  The kid sits on his lap, tells him what he wants for Christmas, and then they get a photo.  I couldn't WAIT to take Henry to meet Santa and start our collection of Santa pictures.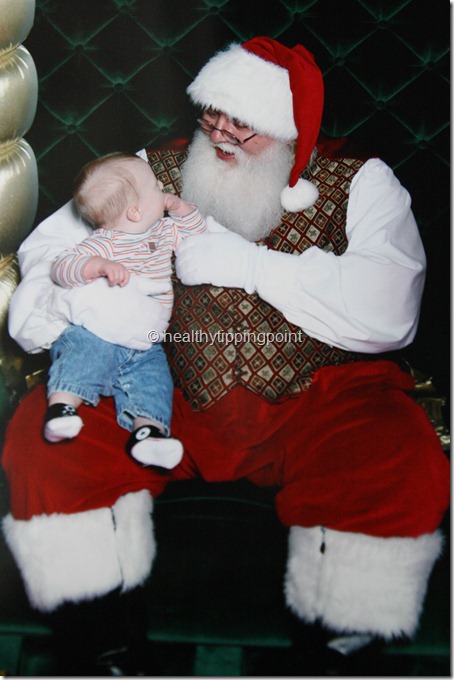 Unfortunately, our Santa experience went downhill very, very fast.  Henry loves strangers and hardly ever loses his cool, but Santa's beard did his little head in.  Wahhhh.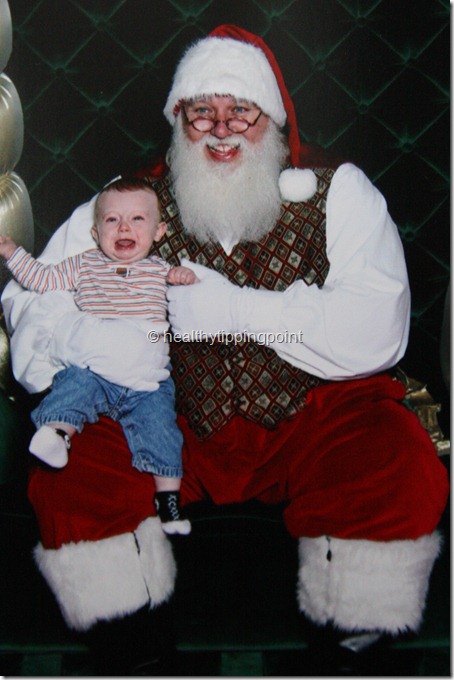 I want to say that's a bad Santa photo, but it's also pretty funny.  Every kid needs at least one screamin' Santa photo, right?
I'd love to host a Santa picture contest.  We'll have two categories – Sweet Santas and Scary Santas.  Sweet Santas will be judged based on the kiddo's smile, how jolly Santa looks, and the awesomeness of kid's and Santa's outfits.  Scary Santas will be judged based solely on the kiddo's sour face.  Extra points are awarded for funny sibling expressions.  I'll collect all the pictures and post the finalist on the blog next week.  And there will be a fun prize!  E-mail 'em to caitlinjboyle@gmail.com with "Sweet Santa" or "Scary Santa" in the subject line.
Breakfast:
Banana Oatmeal
Fried apples
Sugar
Almonds
Any epic Santa stories?  Do you decorate the outside or the inside of your house?  And I'd love to hear about other countries' holiday traditions!