When I walked into the kitchen this morning, it looked like this.  Whew.  Someone had quite the dinner par-tay last night.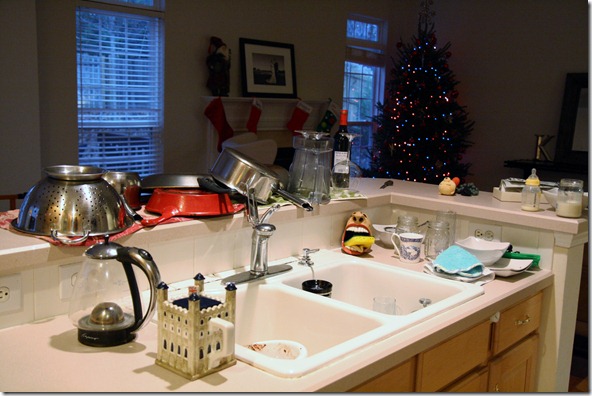 My sister-in-law came over and we exchanged Christmas gifts since she'll be out of the country on the actual holiday.  The Husband made dinner, I made brownies, and it was loads of fun.  A messy kitchen is always a good sign!
So upon discovering my destroyed kitchen, I made coffee and simply moved all the dirty dishes around the sink to make them neater, giving my kitchen the appearance of tidiness without having to actually wash anything.  <—Anyone else do this?
Thank goodness Henry is sleeping better – I'd be a zombie today otherwise!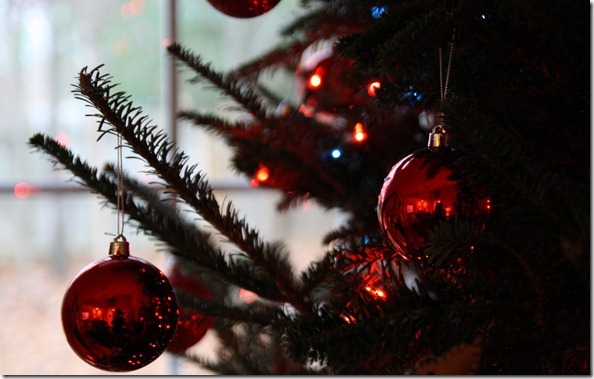 A simple breakfast.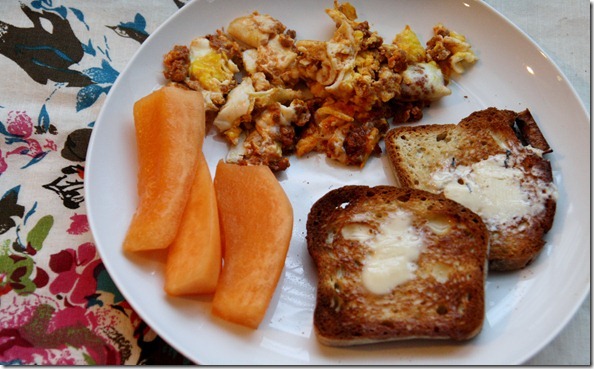 Melon, toast with Earth Balance, eggs and Soy Chorizo.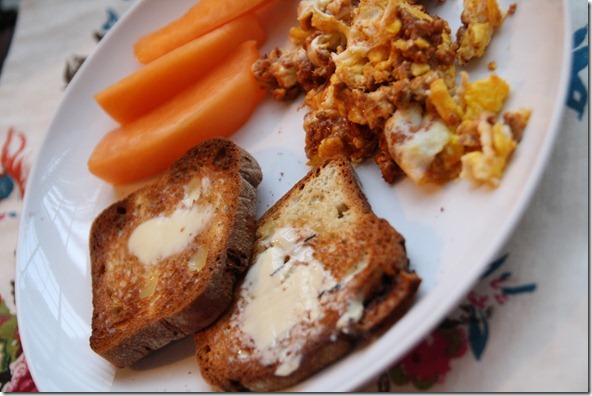 On my agenda: It's a rest day so lots of laziness.  We may seek out Santa Claus (torturing the baby, one strange, jolly man in a red velvet coat at a time). 
Have a good one!