On Christmas Eve, I was checking out at Whole Foods and asked the cashier how she was doing.  She said, "The real question is how am I feeling?" In an instant, I thought: 'Ah, crap.  It's Christmas Eve, it's 7 PM, and she's working.  Of course, she feels like hell and just wants to go home.'  I prepared myself for an onslaught of very understandable bitchin', but then she said:  "I'm feeling incredibly grateful and happy.  How are you feeling?"
I smiled really wide and said, "Well, I guess I'm feeling incredibly grateful, too."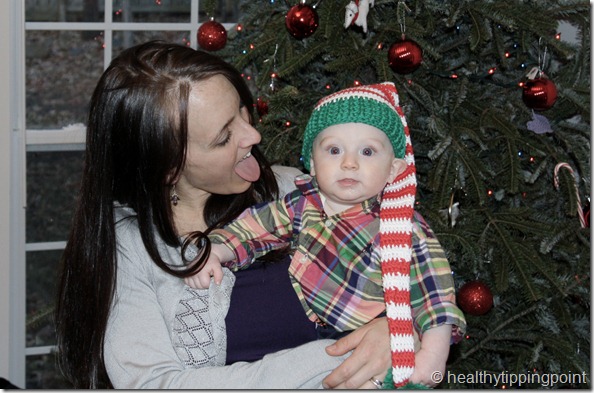 I took the last two days totally off.  I put up an e-mail away message, refused to do any extra cleaning or tidying, didn't run any unnecessary errands, and just focused on my family.  It was wonderful. 
Henry gave me an amazing Christmas present – he slept through the night.  Normally, only one adult gets up with Henry, but we both got up and played with him until his first nap.  Then, we made breakfast – Udi's cinnamon rolls!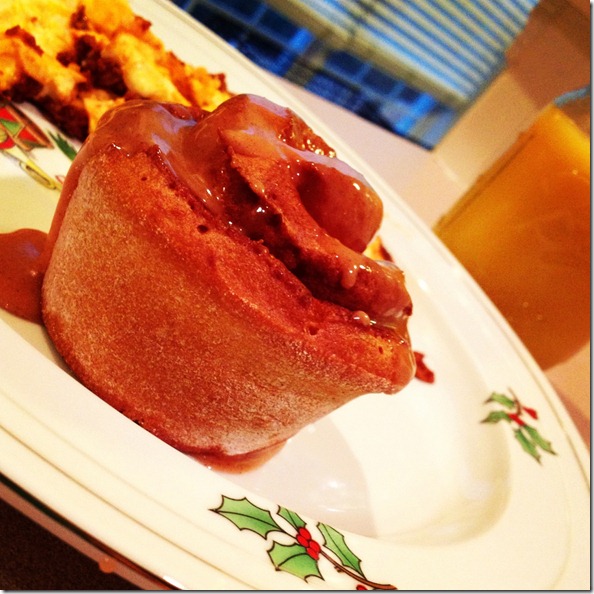 We had a 'nuclear family' Christmas morning.  Henry's gift was the Sit To Stand Learning Walker from V-Tech.  He is obsessed with it.  It seems like the most hyperactive toy ever though – it lights up and makes noises without reason.  Thus, why he is obsessed with it.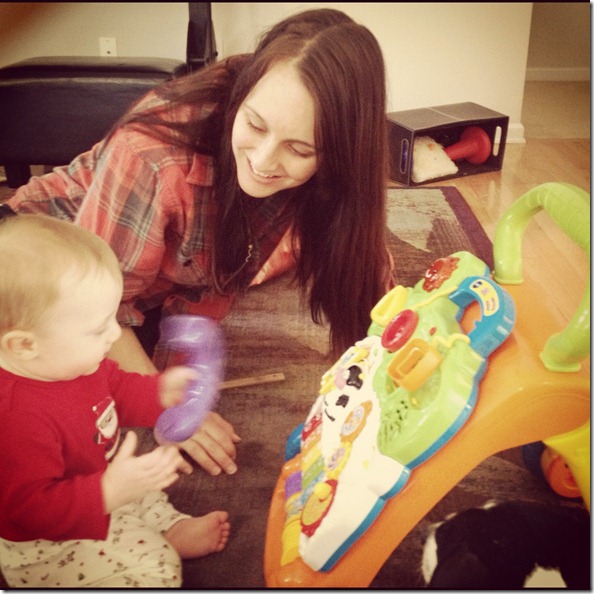 Every year, we are also going to give Henry 'experience' presents.  This year, he got his first bubble bath and got to watch his first television program (Dora the Explorer).  Both experiences blew his little mind.  TV was especially brain-rocking.  It's not something we're going to make a habit, of course.  But I can see why parents plop kids in from of the tube when they need a moment…
I gave the Husband a ton of clothes (per request) and I got some running gear, a new wallet, and a very sparkly bracelet.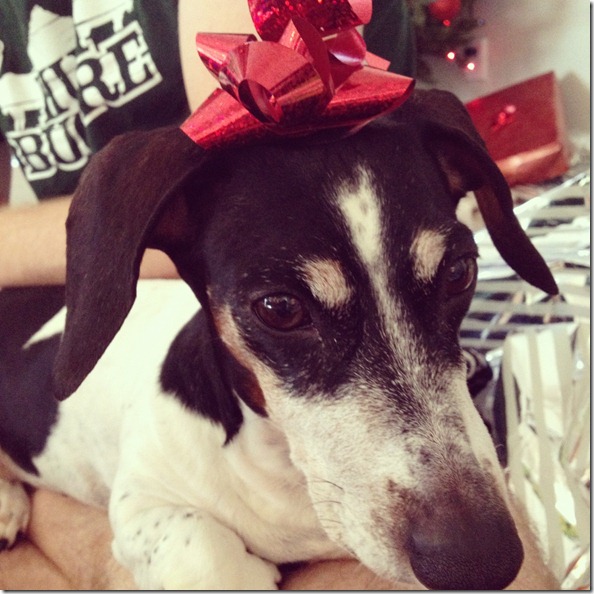 Before we knew it, it was time for Henry's second nap.  We all crawled back into our respective beds and took a long snooze. 
Our extended families came over for a late Christmas lunch.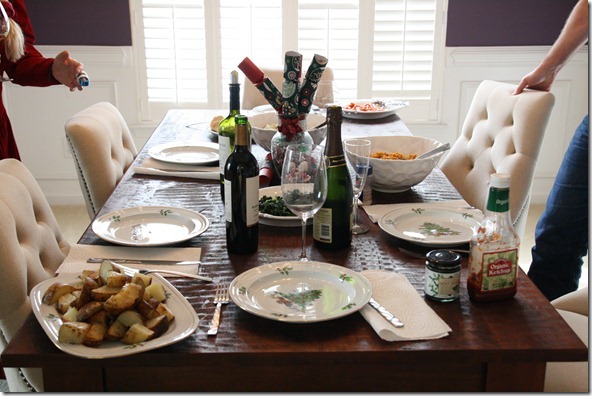 I made faux turkey with gravy, roasted potatoes, mashed sweet potatoes, a Coconut Quinoa, steamed greens, and honey bourbon carrots.  My mother-in-law provided Sophie's Apple Crumble, which she veganized and made gluten-free.
Our guests left relatively early.  I managed to take my own bubble bath (sans squeaky toys) and be in bed by 9:15.  BLISS!  All in all – it was a very lovely Christmas.  It was our first Christmas with Henry and the first Christmas in our new home.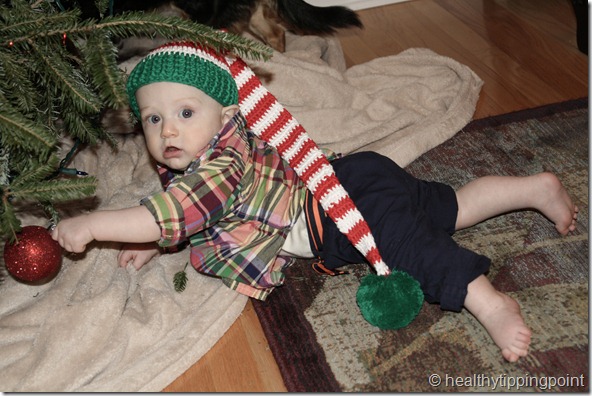 I think 'grateful' sums it up quite well.