You guys!  It's here!  It's December 27.  Do you know what that means?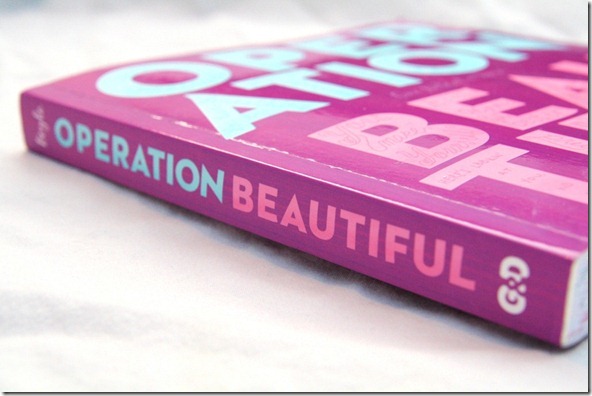 It means that the Operation Beautiful: One Note at a Time book for tween and teen girls is OUT.
OUT and ABOUT and walking around the world.  Well, not walking, but hopefully being driven and flown to bookstores and doorsteps all over the country.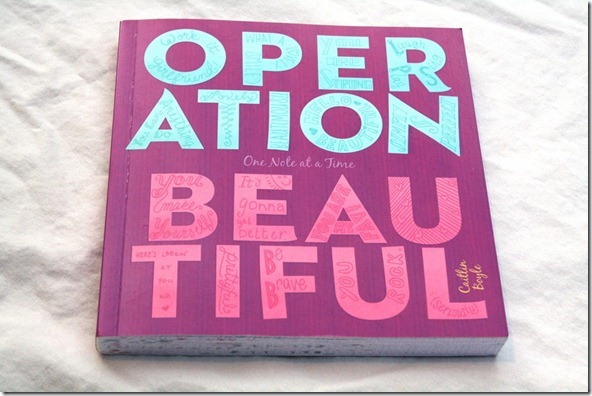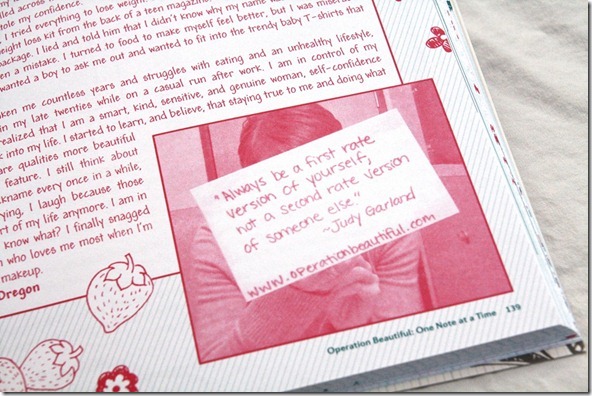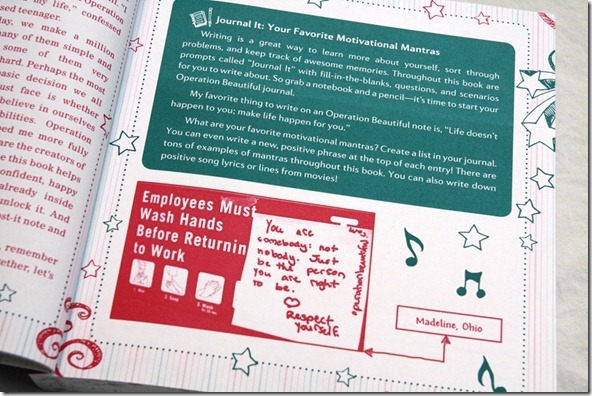 This is my third book (you can read about the other two here), but truthfully, I am most proud and most excited about this one.  I poured my heart and soul into this book, and the book includes so many wonderful story from the Operation Beautiful contributors, and I really feel like this book can change a girl's life.  The target audience is 8 – 14 years old.  In my previous book review, I provided this description: 
There are two components to each of the Operation Beautiful books.  The first component is my writing – based on research and interviews, I tackle the biggest issues that girls this age fact.  My Girls on the Run troops were truly instrumental in writing this book.  In fact, Molly Barker, the GOTR founder, loved the book so much that she wrote a special message in the inside back flap, making this a great gift for Girls on the Run teams!  The advice is presented in a fun, dynamic way and encourages lots of introspection and journaling.  The other component of the book are Operation Beautiful notes – no Operation Beautiful book would be complete without the creative and inspiring notes themselves.  Adjacent to each note is an interview with the note-writer (or the note-finder!).  Most of these notes were written by girls, but some of the interviews feature adult women reflecting on their tween and teenage experiences.
But a description can only go so far, so I recorded a reading of the book's conclusion.  I hope you enjoy it!  (Side note:  Recorded this at 9 PM when Henry was sleeping – whew!  Double side note:  Do I sound the way you thought I'd sound?!).
Thanks a MILLION!  Order today for a special girl in your life at: