Introducing… the best cat invention ever.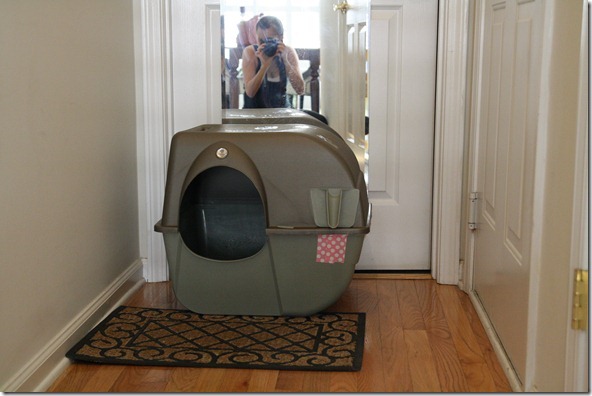 While browsing cat litter boxes on Amazon (hello, Amazon Prime – free 2-day shipping – is the best. thing. that. ever. happened. to. me), I came across the Roll 'N Clean Litter Box.  It was subtitled, "The litter box that cleans itself," and has over 2,400 customer reviews ranking it an average of four stars.  My attention was immediately piqued.  A litter box that cleans itself?  And is only $29?  Let me check it out.
This litter box is AMAZING.  There is a grate inside it on the right wall, and to clean it, you roll it on to its top, and the shift it back into place.  The poop and pee gets trapped into this nifty side drawer, and all that is left behind is clean litter.  (This video explains it better than I can.)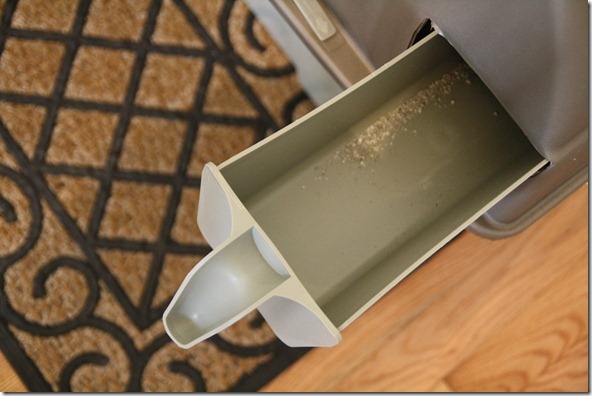 Then, all you do is dump the drawer's contents into the trash bin.  Easy!  The first time I used it, I thought, "DAMN! I wish I had thought of this!"  You don't have to touch a scoop or even LOOK at the cat's business.
My only complaints about the box is that the latches attaching the top to the bottom could be of higher quality.  That's why there's pink duct tape on mine – I secured the inside grate to the box with tape, per some reviewer's recommendations.  I also sprayed the inside with non-stick cooking spray before filling.  Honestly, I would like the product to be $10 more expensive and be sturdier, but it's still an awesome box.
Do you have any inventions floating around your mind?  I have a really great idea that runners would love but can't figure out how to execute it.  Maybe some day!  I recently read a story about Boogie Wipes – basically baby wipes for wiping away stubborn snot.  They were invented by a mom who sprayed saline solution on a tissue and realized it could be an epic product.  Now it's a bajillion dollar company.  Well, maybe not quite that much, but it just goes to show… you can actually make a ton off cat piss and baby snot.