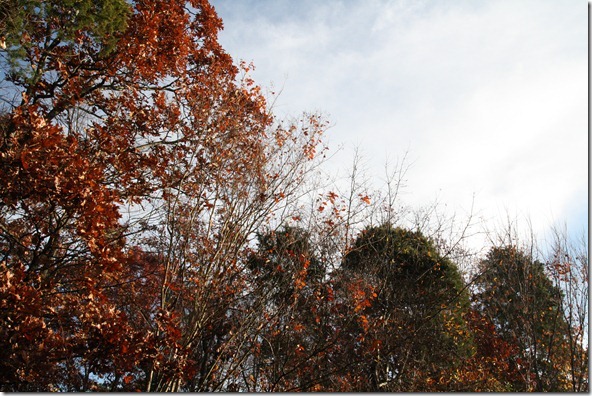 First things first:  Have you ever had delicata squash?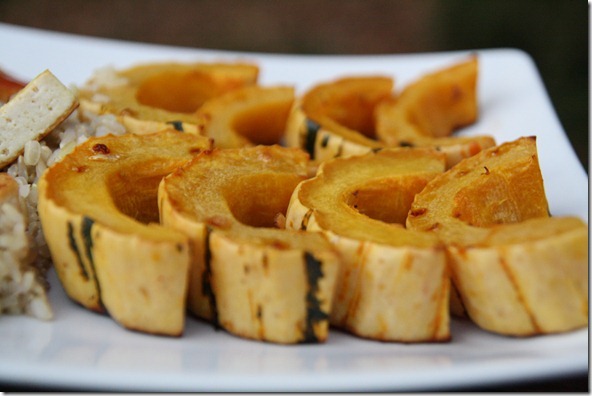 Angela from Oh She Glows recently wrote about this squash and said it was delicious, but I was sold when she remarked that you don't have to peel it.  A SQUASH YOU DON'T HAVE TO PEEL? I'm there!  I hate peeling squash.  But this squash's skin is so delicate that it's edible.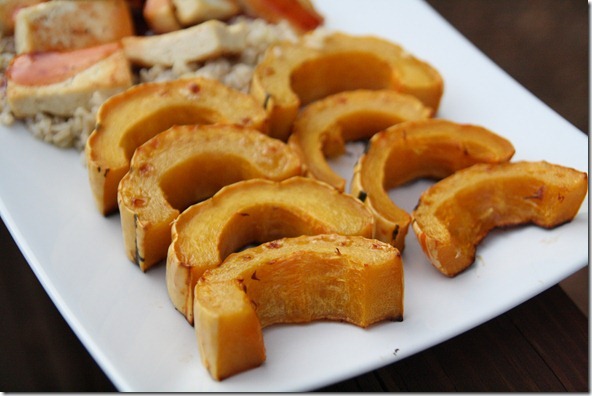 Another fall flavor…
Cranberry + Apple.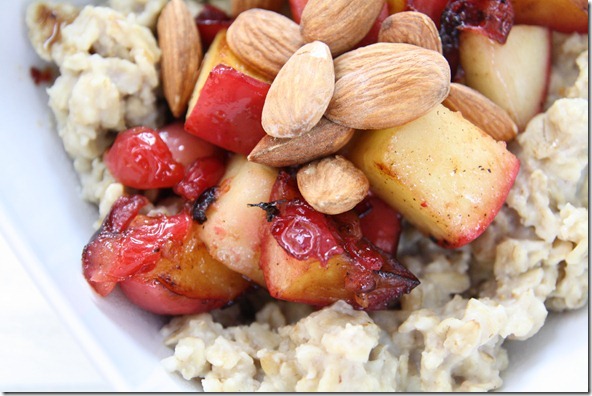 There's a section of my fridge dedicated entirely to Thanksgiving food, and I warned everyone, "If you eat any of this food, I WILL KILL YOU… And you will have to go back to the store to buy the replacement."  I broke my rule to steal a few cranberries.  Don't tell.
I fried the cranberries with an apple on the stovetop (with a little olive oil and maple syrup mixed in).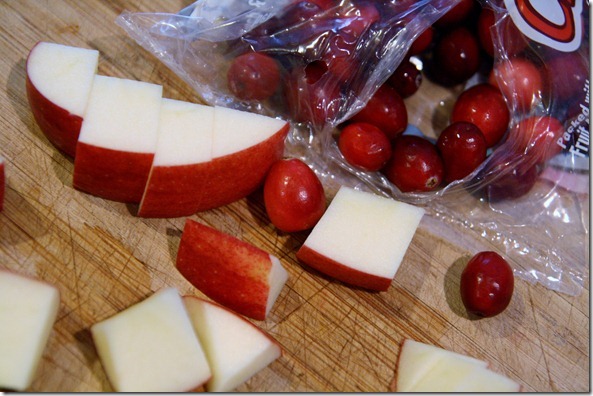 On top of oats.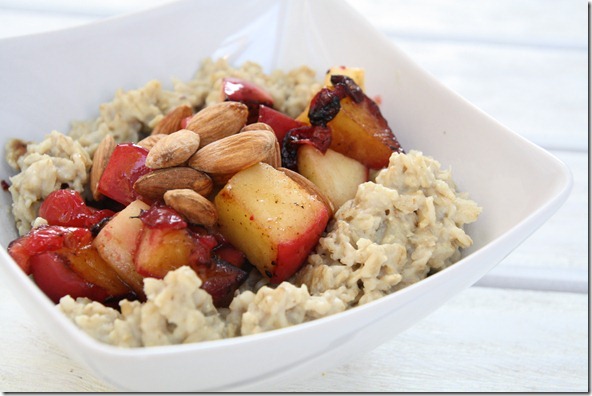 I feel like I have a million-bajillion times to do today.
Normal Henry fun
Go to Petsmart before the Husband leaves for work and buy dog food
Clean the house from top to bottom
Wash and fold laundry
Begin prepping Thanksgiving foods
Do some PR work for my upcoming book release (!!!)
Run 4 miles
I just typed out that list and laughed hysterically. It's sooooo not all going to happen before my mother arrives for the holiday.