Goooood morning!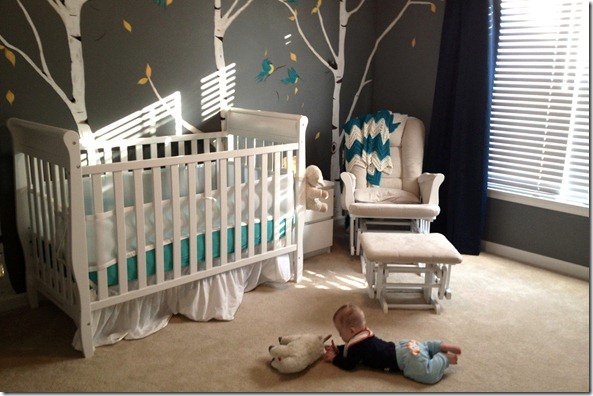 I don't want to jinx ourselves, but I think we finally found a sleep training technique that works – neither of us have had to go into Henry's room at night for two nights in a row…. the only two times that has happened in his entire life.  I'll do a post about what we're doing in a week or so (I want to make sure this isn't the most amazingwonderfulepic fluke in the entire world), but for now – let me just say it's absolute bliss.
We're sleeping champs!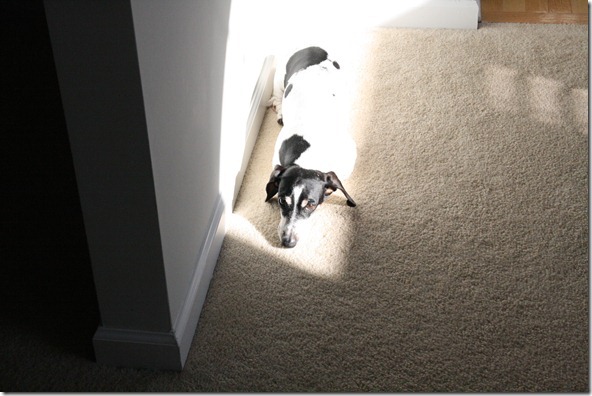 Breakfast for champions.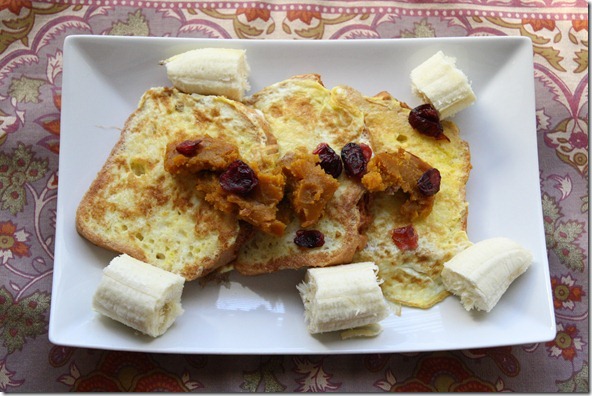 French toast smothered in the inside bits of pumpkin pie (yes really) and topped with banana and dried cranberries.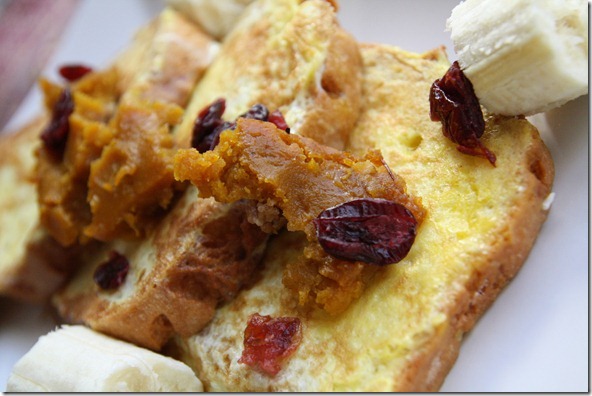 Don't worry… the crust didn't go to waste.