Are trick or treaters ringing your doorbell?  I did the whole 'put a bowl of candy on the stoop' move – here's to hoping the first set of kiddos didn't just clean me out.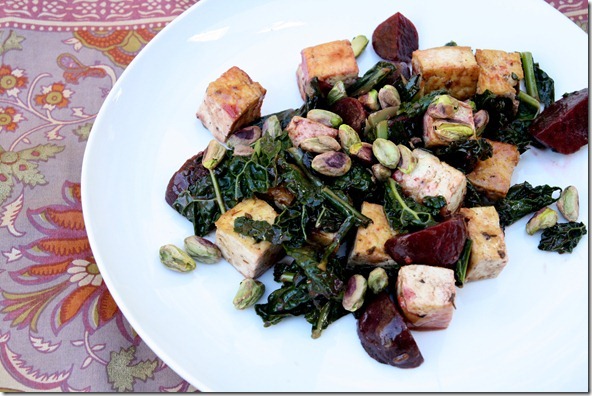 My candy for the night?  A nice glass of sweet Moscato.  In bed.  While listening to the Snow Patrol station on Pandora.  Now – that's a treat for sure.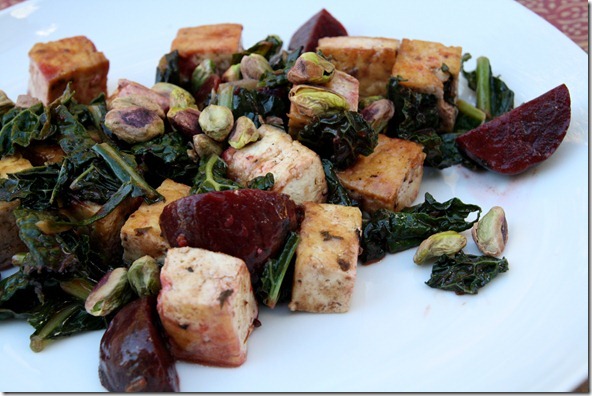 Winter Salad
Ingredients (for two servings):
1 block tofu

4 cups raw shredded kale

1/2 cup water

1 tablespoon coconut oil (or similar)

6 – 8 beets, steamed and chilled (I bought a pre-made pack)

1/2 cup pistachios, shelled

Italian or Balsamic dressing to taste
Directions:
Meanwhile, steam kale with water and coconut oil for 10 minutes in a small pan.

In a large bowl, combine tofu, kale, beats, pistachios, and dressing.

Let chill in fridge for an hour.

Serve and enjoy.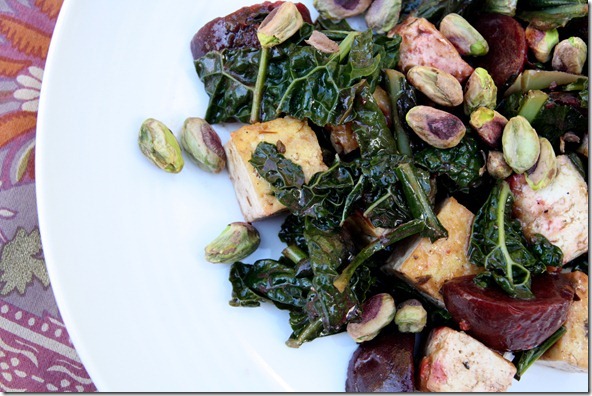 Simple.  But really, really good.