My little boy deserves an old man sweater after his STELLAR sleep performance last night.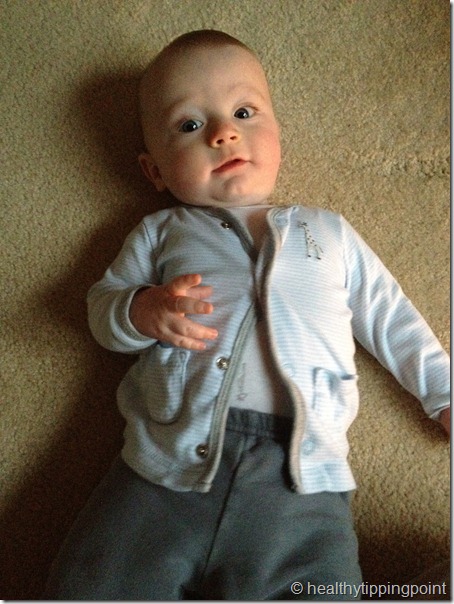 I thought I'd give everyone a sleep training update because things have been going pretty well, save for a few sleep regressions here and there (which, by the way, are hell).
Since Henry's naps have regulated – every two hours for 45 minutes at a time; naps are short, but I read it's developmental and will soon pass, we decided to start working on nighttime.  Everything I had studied said that if naps regulate, the nighttime will, too.  Unfortunately, that was not the case.  On a good night, my little night owl went down at 7 PM and was up at 10 PM and 2:00 AM – 3:00 AM for a bottle.  Then, he really woke up at 6 AM.   Bad nights, which happened all the time, involved three or four wakeups.  It was rough.  Really, really rough.  Especially the middle-of-the-night feeding.  Of course, round-the-clock feedings are normal for wee babes, but a 4 – 6 month old is physically capable of sleeping 8 –12 hours uninterrupted.  Kristien and I were literally at the brink of insanity and knew we had to do something.
So – we dropped the middle-of-the-night feeding.  I won't pretend that I'm a baby sleep expert, so this is only what worked for us.  First, we checked with Henry's doctor to make sure we could eliminate the feeding before he naturally did.  Then, I realized the problem was that Henry was too used to getting calories round-the-clock and needed to be guided into eating more during the day, especially more during his last baba at 7 PM.  By tweaking his afternoon feedings, I managed to get him up from 4 ounces to 6 or 7 before bedtime, and then we would dream feed him 3 ounces as normal at 10 PM.  When he did wake up for his middle-of-the-night feed, we offered him less and less milk over the course of a few days (we start off cold turkey, but that was a BIG mistake).  Then I switched to offering him a pacifier (which he isn't really into anyway).  The result?  Henry has finally began to experience 7-hour sleep stretches from 10 PM to 5 AM.  AMAZING, to say the least.
Last night, I finally felt comfortable enough to move the mattress off the nursery floor.  I still slept upstairs with him, but there was a wall between us for the first time since he was born.  (It was a little sad, but it's got to happen eventually…)
The other thing that I've 'figured out' with Henry is that I've been saying I want him to learn to self-soothe, but I've been allowing him to do anything but.  Of course, this made a lot more sense when he was tiny-tiny, but I've been continuously rushing into the room at every cry.  I force myself to wait a few minutes – I even set an alarm clock – and 80% of the time, he self-soothes himself in under 5 minutes.  Honestly, I have to turn off the video monitor when this happens because it sucks to hear him cry, but I know the crib is a safe spot and he just needs to work himself down.  When he can't calm himself, I go in and give him a cuddle, and then he usually falls right asleep.
And last, but not least, when he does *really* wake up from a nap or sleep, I sing him a song and give him lots of praise and kisses so he associates feeling rested with approval and love.  I tell him how good he feels after his sleepy sleep, and he always smiles back.  It seems to work!
You know – it's funny how non-intuitive so much of parenting is!  I really have to think about our 'game plan' and try lots of different combos before I really understand what I should be doing.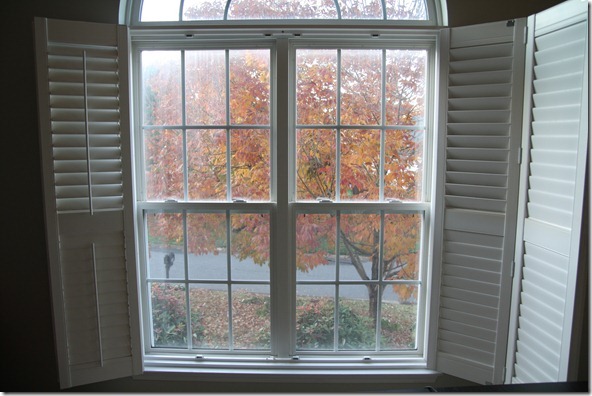 End of the story… Today, I woke up BEFORE HENRY for the first time since the day he was born.  It was SO amazing… Every single horrible second of sleep training suddenly seemed well worth it. 
French toast, almonds, strawberries.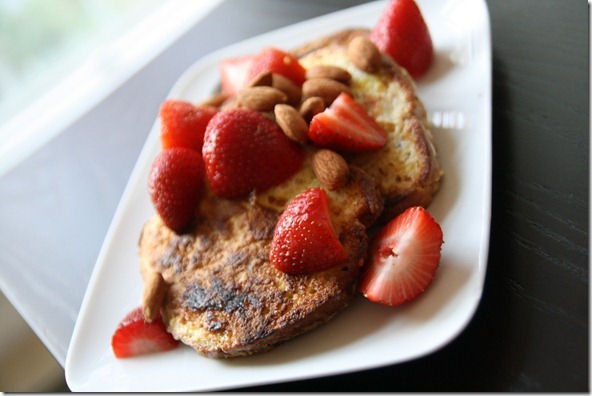 I feel so good that I think I'll go for a six mile run!