BOO!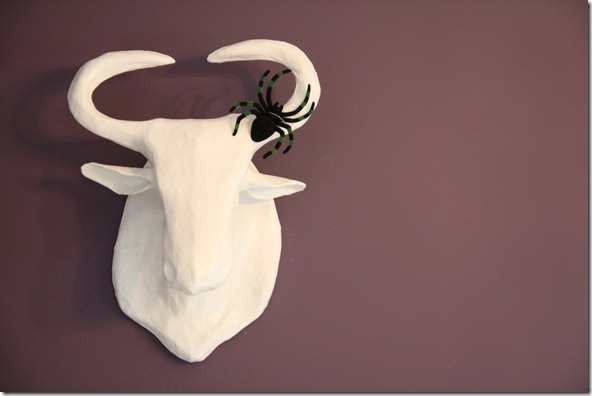 We stayed up far too late last night decorating the house for our big Halloween bash.  We are going all out – I even made candy corn Jello shots (which are too cute).  But my favorite part is the pumpkin beer tasting bar.  I don't think we've ever done up holiday decor quite so much before… it's quite fun to walk around our house.  Now, we just need 40-odd guests dressed in their Halloween finest.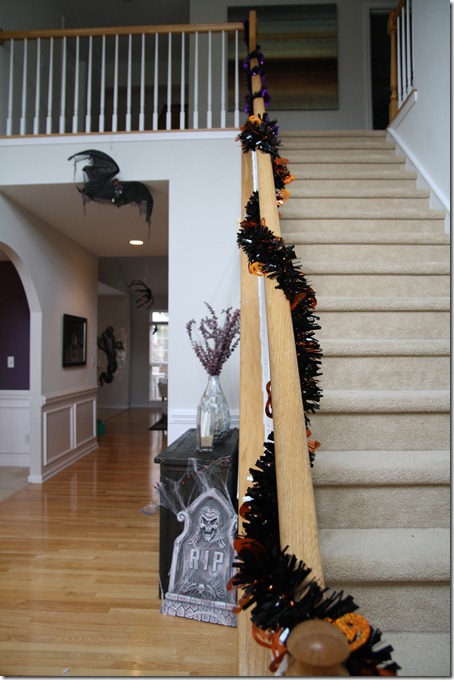 My work station, currently: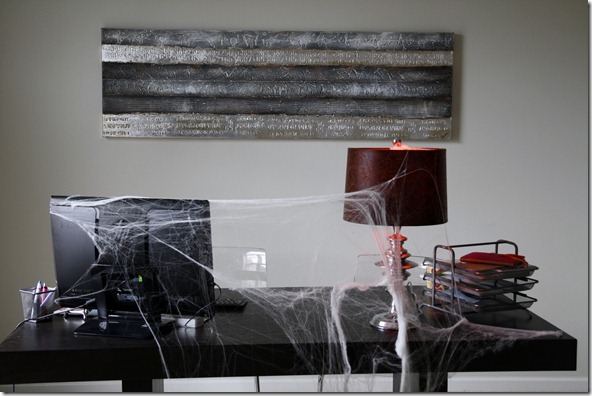 Breakfast: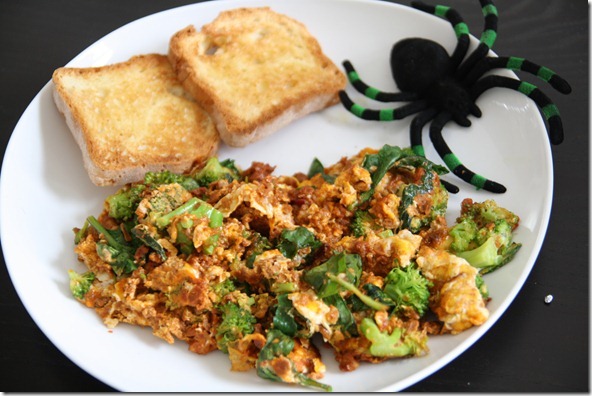 Three eggs
Soy Chorizo (Trader Joe's)
Broccoli
Greens
Toast
Off to scare up the last few details!