Our Halloween party was a smashing success!  We started things off pretty early – most of our friends have kiddos – but there was a second wind around 10 PM, and I didn't go to bed until 1 AM.  After two straight hours of karaoking.  My feet are killing me, I lost my voice, but somehow – somehow! – my house is now spotless.  Amazing.  That's what I call a good party.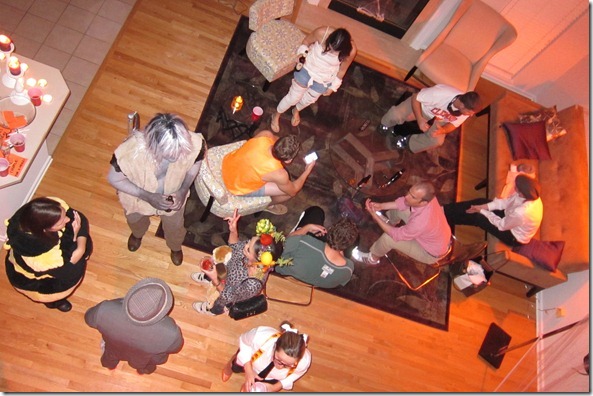 I was Cleopatra but didn't have a headdress, so I just said I was Ancient Egyptian.  Hah.  Henry was my sacrificial cow.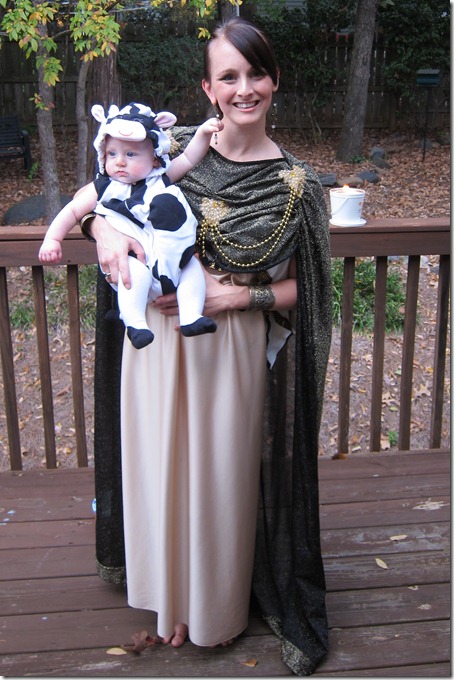 The Husband was a Roman gladiator – his costume was great.  Although the breast plate made it extremely difficult to cuddle Henry when he woke up for a 10 PM bottle.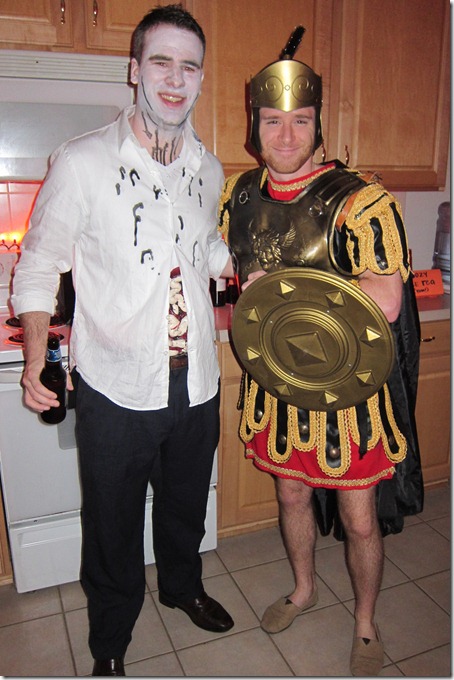 Our friends went out all for their costumes, too!  Here are just a few…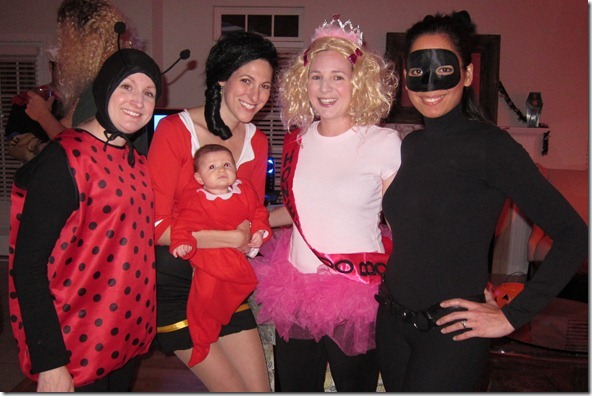 Lady Bug, Olive Oil and Sweet Pea, Honey Boo Boo, Cat Woman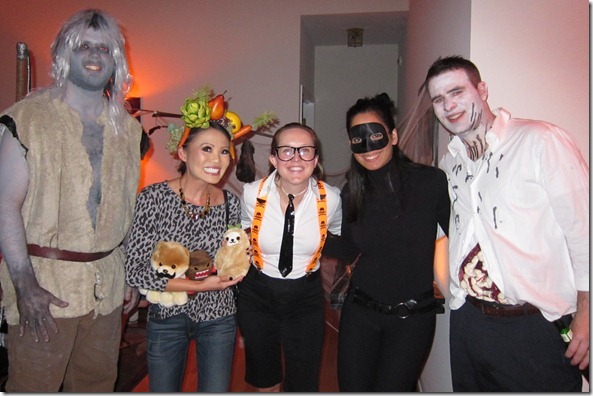 A Game of Thrones White Walker, a conglomeration of Halloween costumes, a nerd, Cat Woman, and a Zombie
Nicole and Isaac won for best couple's costume of the night.  They went as a tooth and the tooth fairy.  She made Isaac into a tooth by sewing together four pillows (I tried it on, it was pretty freaking comfortable to be surrounded by squishy pillows!).  She got the idea from this blog.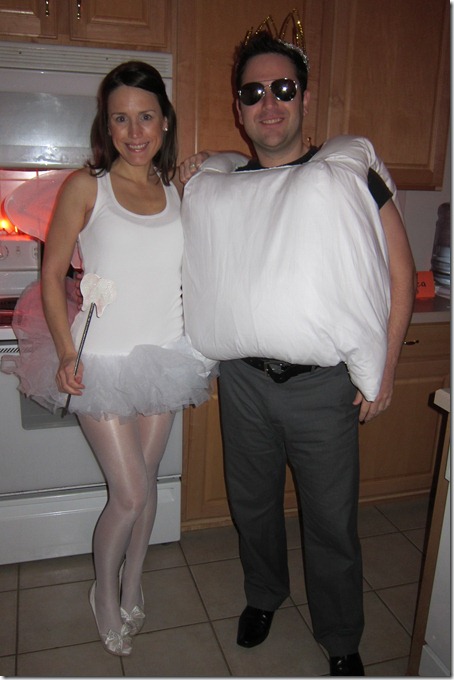 Best individual costume went to our friend Jon, who dressed as Clark Kent transforming into Superman – he wore an suit and you could see a Superman shirt underneath.  It was sweet – I wish I had snagged a a better picture!  Jon also rocked the karaoke machine for multiple songs, which was too funny.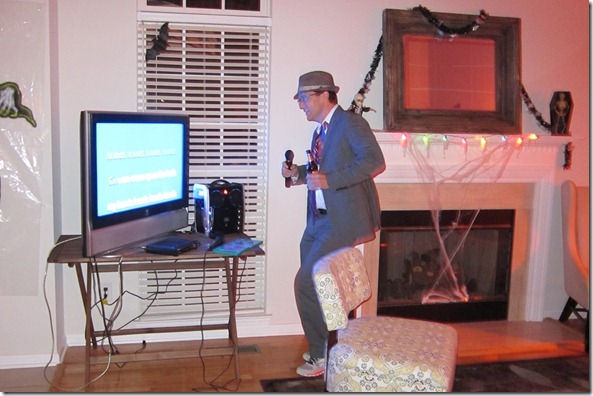 All in all – a wonderful night. I want to host a big Halloween party every year!