I'm having a brain dump kind of day.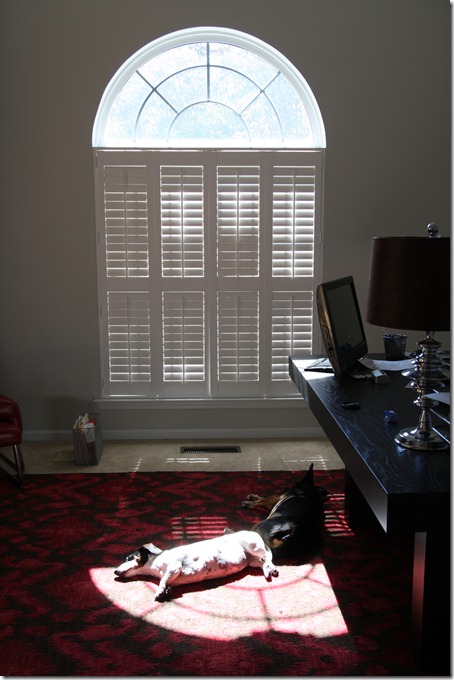 I miss coaching

Girls on the Run

way, way more than I thought I would, and I was pretty sure that I was going to miss it a lot.  I can't wait to run the 5K as a running buddy in December!
Amazon Prime

is amazing.  Free two-day shipping!  (I signed up for the Moms version and get 20% off diapers and wipes, too).
Side note:  Have you ever imagined what the inside of an Amazon distribution warehouse must look like?
When I put Henry to bed for naps, turning off all the lights and playing soft tinkly music, I nearly pass out in the glider every. single. time. too.
My mom has been the same thing for Halloween for the last five years (Spider Queen).  I am trying to convince her to be something else; she said she might be "another version of the Spider Queen."  Hah.
I want to run six miles later today but am struggling to even motivate myself to like the idea of such a long run. 
I am so tired of eating the same meals over and over again.  So I got a bit creative for lunch.
Egg salad sammie.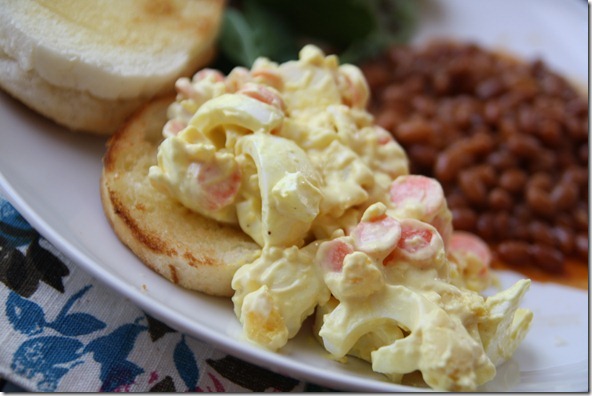 So easy to make if you already have hardboiled eggs in the fridge!  Just slice them up and add a dollop of mayo and a dollop of mustard. Plus some carrots (or celery or grapes or apples) for crunch and flavor.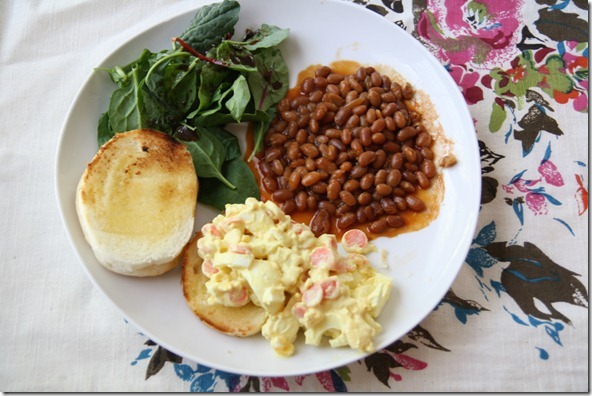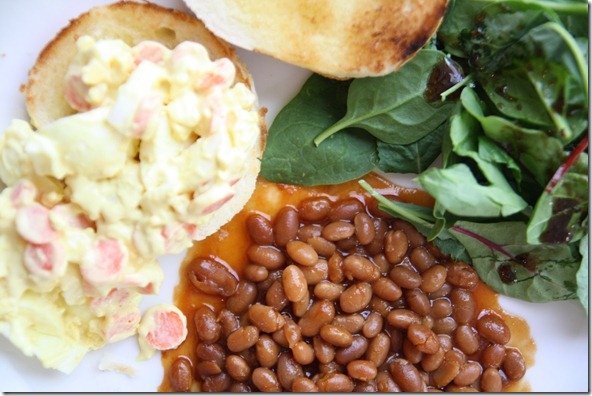 That's all.