This blog post is brought to you by… my foyer, which is where I am currently typing.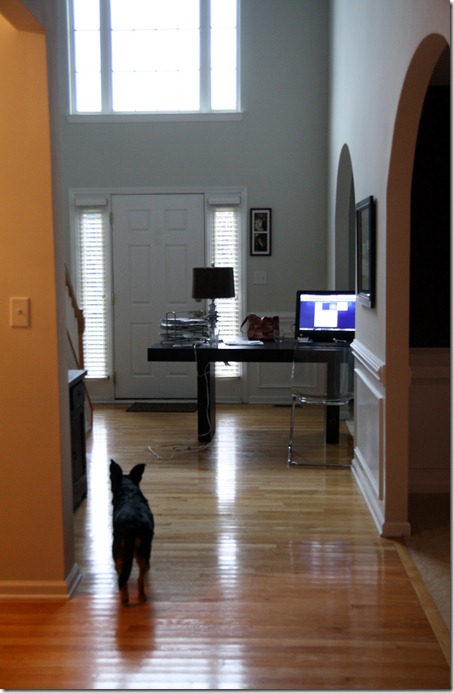 On Saturday, we returned the pretty rug in the office because it was falling apart and fuzzing everywhere.  And we just haven't bothered to put the desk back in its place.  Any bets on how long the desk sits in the hallway?  I'll be impressed if it's back in position by the end of the day….
How was your weekend? Mine was great.  I did a five miler and a two miler, and we had a bunch of friends over on Saturday for a get-together.  We also did some shopping for the new clinic – I've been put in charge of decorations and plan to spend lots of time (and money) at Home Goods over the next few weeks.  Aaaaand last night, the Husband and I went on a wonderful adults-only date night.  DadHTP babysat, and we did dinner and a movie.  We saw LOOPER, a really great time travel movie. 
Now I'm paying for my fun weekend – gotta catch up on work!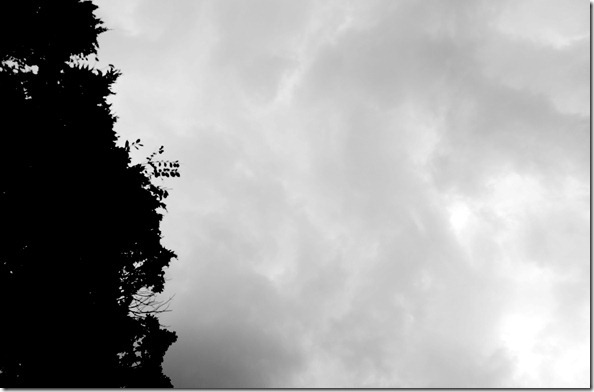 The weather agrees with me… boo Monday.
Pumpkin-Coffee Oats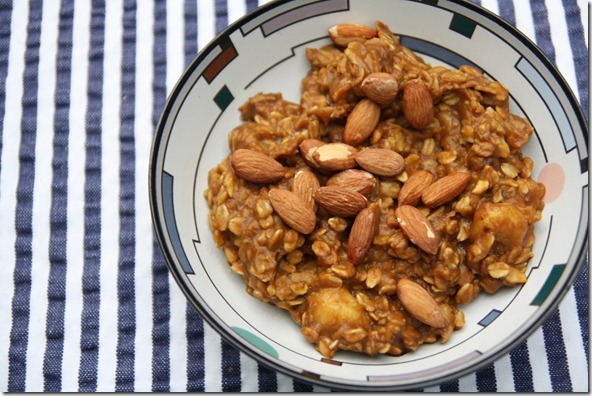 1/2 cup oatmeal
3/4 cup almond milk
1 banana
1/3 cup pureed pumpkin
1/2 tablespoon instant coffee
On top: Almonds
Better get my work on.