I got sucked into a vortex of Henry and am just now emerging – with circles under my eyes, a frazzled expression, and a messy house.  At least he's super cute!
Amidst the drama, I managed to go on a 10K run.  I was pretty pleased – I wasn't super speedy but I maintained an even pace and never thought, "OMG, I can't go on, make it stop."  Considering my furthest post-pregnancy run had been 5 miles, it felt like a big accomplishment!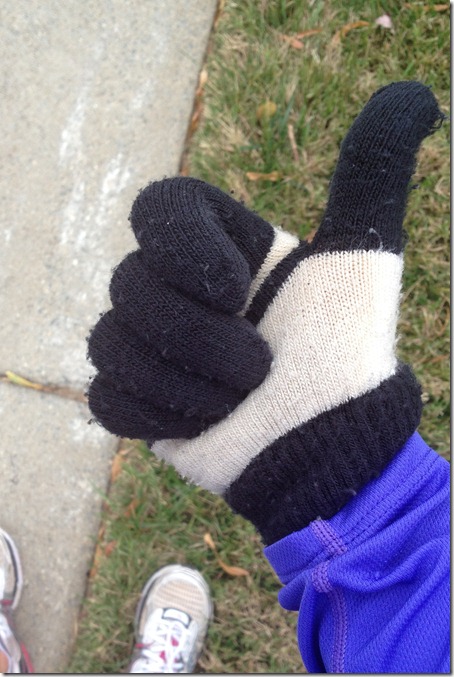 Cold enough to require mittens – I've had these gloves for over TWENTY YEARS.  I literally wore them in elementary school.  Crazy, huh? 
The best part of the run, however, was that it was trash day.  I absolutely love, love, love watching the neighborhood dogs freak out at the garbage trunk.  In Charlotte, the garage men don't jump out and haul the cans in manually – this mechanical arm comes down, grabs the can, and turns it upside down in the truck.  It's pretty neat – but dogs must think it's a monster.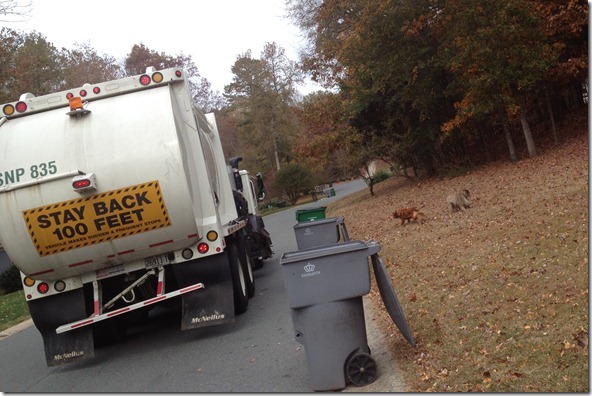 I followed the trunk for a good three or four minutes just to see all the pups lose it.  Hah.
So – today's breakfast: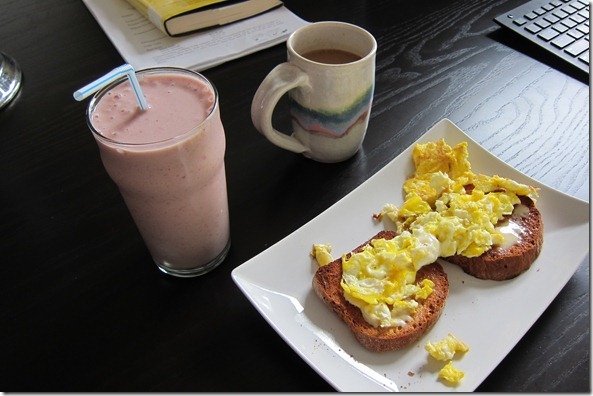 2 eggs
Toast
A protein shake
In the smoothie: strawberries, banana, soy milk, and protein powder.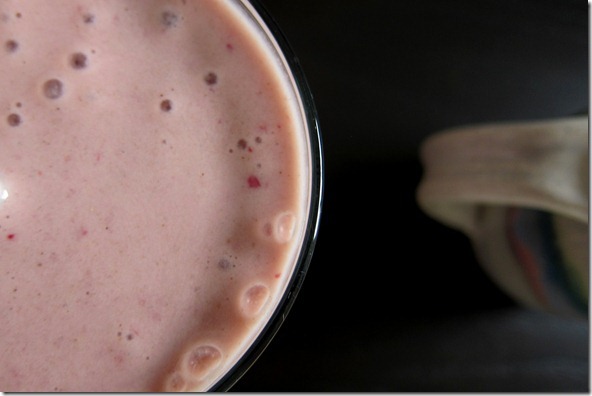 Off to be a momma!
HAPPY HALLOWEEN!