I knew these weren't collards, but they were on the collard shelf, and I was way too tired to argue.  So I told myself, "Caitlin, these are baby collards."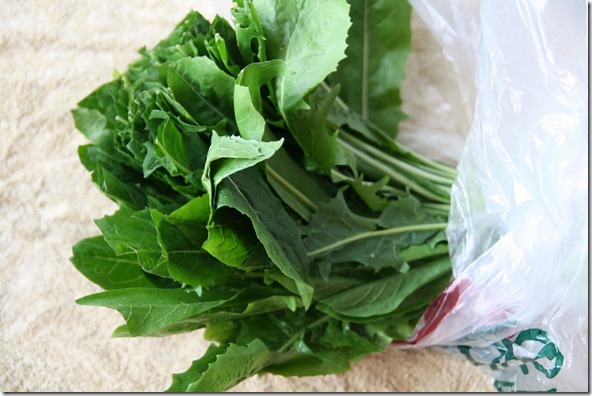 Got home, read the label, and discovered I had purchased dandelion greens.  Not sure how I felt about accidentally purchasing – and eating – dandelion greens.  I hear "dandelion greens," and I think, "You mean, the weed?" 
But you know what?  It's a pretty tasty weed.  Excuse me… I mean green.   Fun fact:  Dandelion greens contain loads of vitamins (specifically A, C, and K) and are sources of calcium, potassium, iron and manganese.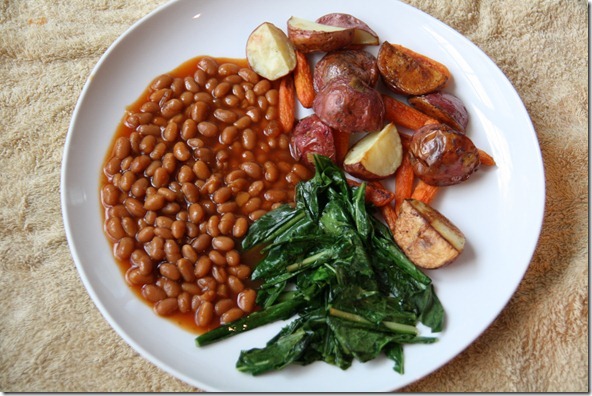 Bush's BBQ beans
Roasted potatoes and carrots
Steamed dandelion greens (prepared like so)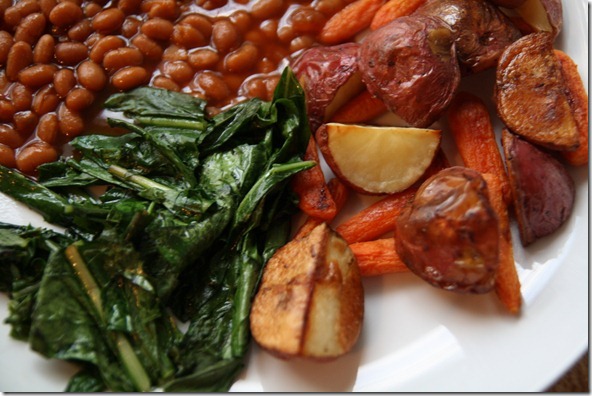 Thought of the Day: 
From OperationBeautiful.com!