We're currently getting the tail end of Hurricane Sandy – the morning started off like a typical autumn day, but the day quickly turned chilly and windy.  But our weather is nothing like the northerners will experience soon. If you're in the area, please be safe and stay dry!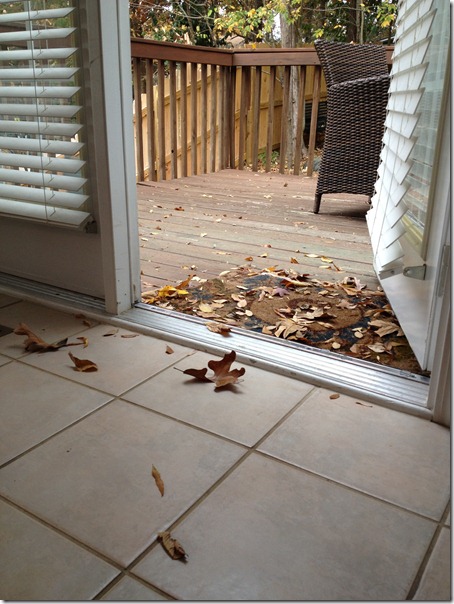 We spent the morning comfy and cozy in the new clinic, organizing some items and putting together the new waiting room chairs.  Nice, huh?  Looking snazzy!  Now we just need our new sign for the wall.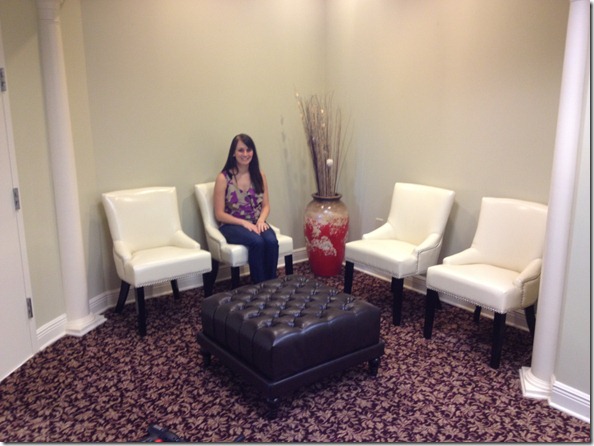 Henry is so good while we work from the clinic.  I bring a ton of toys, and he has a place to sleep, so he's happy.  And look!  He sits up like a big boy now.  He started doing this on Saturday night during our Halloween party and hasn't looked back.  He looks so. freaking. adorable when he sits up. I can't stop gushing, "YOU CAN SIT LIKE A BIG BOY!!!!"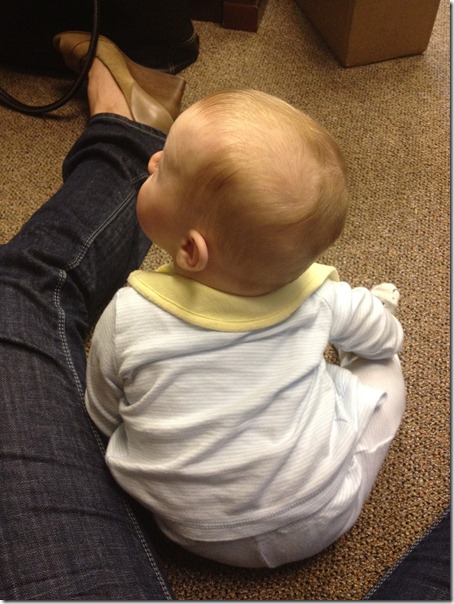 I die.
Workin' lunch included a platter with loads of hummus and chips.  All mine!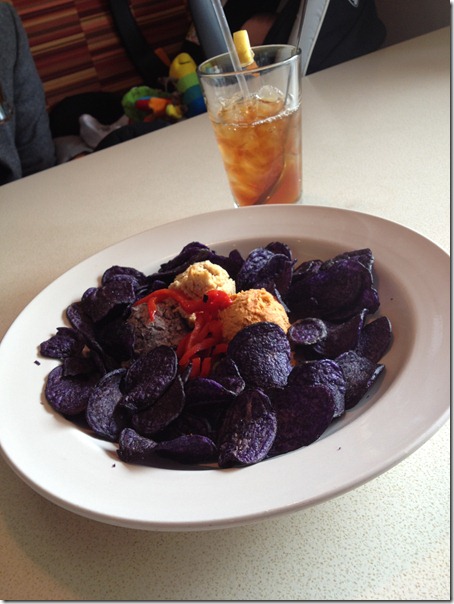 And a salad.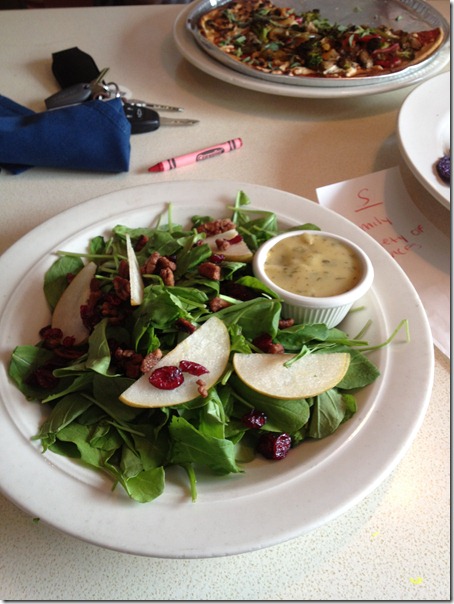 Off to turn up the heat and pour myself a cup of tea!  I really should go for a run, but I'm going to hunker down instead.  Brrr.