For two months after Henry was born, I suffered with 'phantom baby syndrome.'  This involves being ripped from sleep in a panic, gasping into a sitting position, and searching for my baby in my bed (because surely I had pulled  him into bed with me while sleeping).  He was always snoozing peacefully in his bassinet.  The syndrome even followed me on an overnight business trip – I was so excited for hotel sleep but woke up constantly checking on the imaginary baby next to me.  Crazy how biology works, huh?  Guess my body wanted me to make sure Henry was super safe.
Last night, I slept in a different room, sans baby monitor (Kristien had it covered), and I didn't wake up once to check on my phantom baby.  That means that I slept an entire night for the first time in four months and two weeks.  DO YOU KNOW HOW AMAZING THAT FEELS?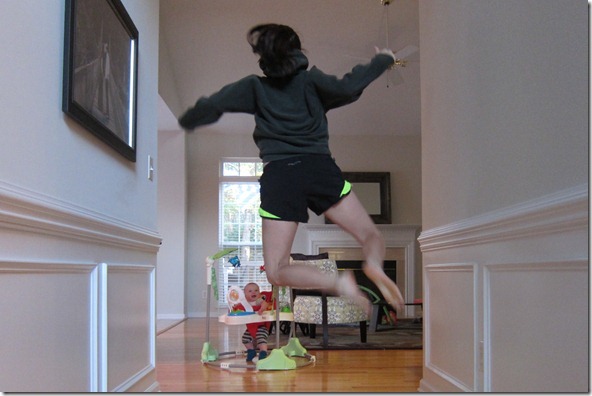 Worthy of a heel click!
I have so much energy right now.  I could run a marathon!  Do a triathlon!  Or… uhh… plan a Halloween party. Probably should do that.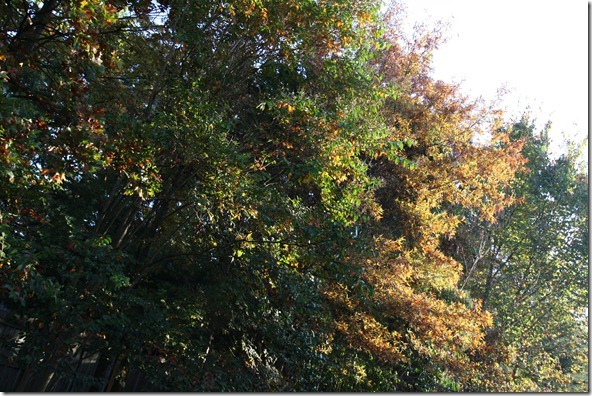 Breakfast.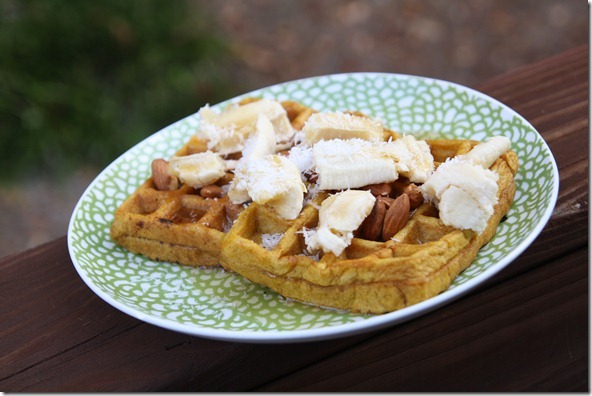 Pumpkin waffles with banana, almonds, coconut.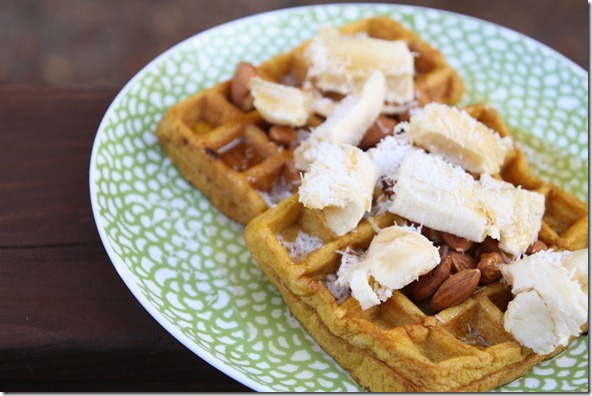 For your viewing pleasure… heel click fail montage.
Post Follow-Ups
Our sexy Halloween costume discussion got picked up by a local Austin TV station!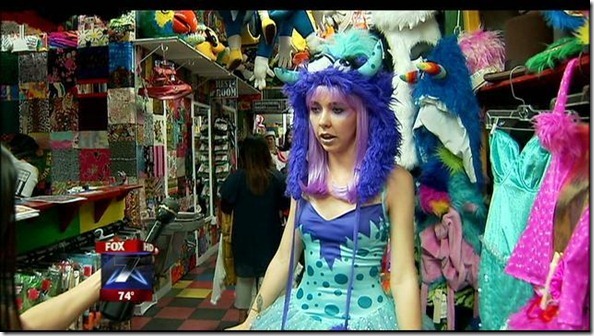 Also, really lovin' the feedback on DadHTP's poll watching post.  It's fun to hear how other countries run their elections, so if you're international, please weigh in!