Alright, so my version of a party now ends by 11 PM – but here's an advantage of 'grown-up parties:' cleaning consists of rearranging the furniture and tossing empty cups and plates into the trash… not steaming the rug or scrubbing out the bathtub (that's where you keep the keg, silly).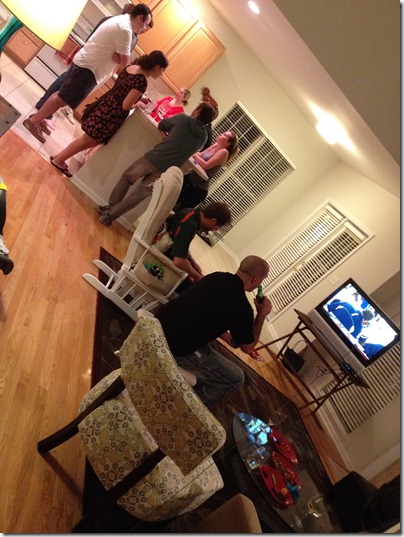 Grown-up attributes aside, we hosted a very fun Labor Day party last night.  Lots of people stopped by and everyone had a good time – we even played corn hole in the hallway.  I never realized our long hallway was the perfect corn hole length until last night.

Breakfast: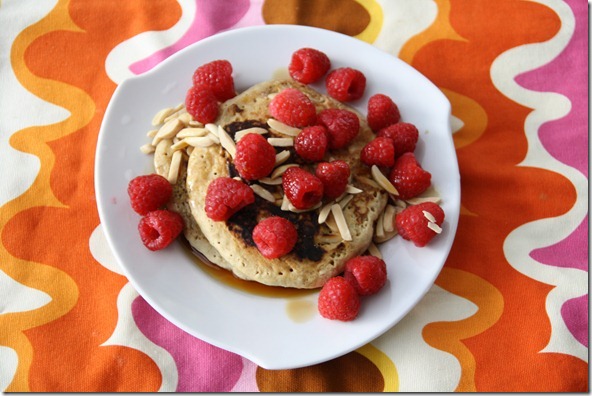 We had some friends stay over last night, so when I made this for-two batch of pancakes (from a box, Bob Red Mill), I thought, "Whoever gets up next gets the other half of the batch."  Our friend Brandon won the lucky prize.
With almonds, raspberries, and syrup.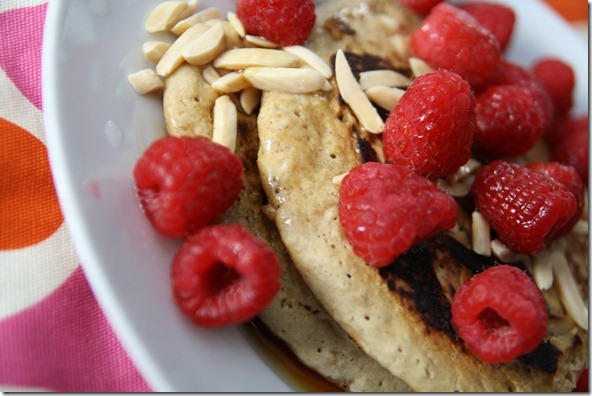 My goal for today: RUN.  I think it's now or never so I better jet.