'Twas a good day!  I feel like I ran all over the place, but I managed to keep all the balls in the air and a smile on my face.  Even organized a dinner party for our out-of-town guests!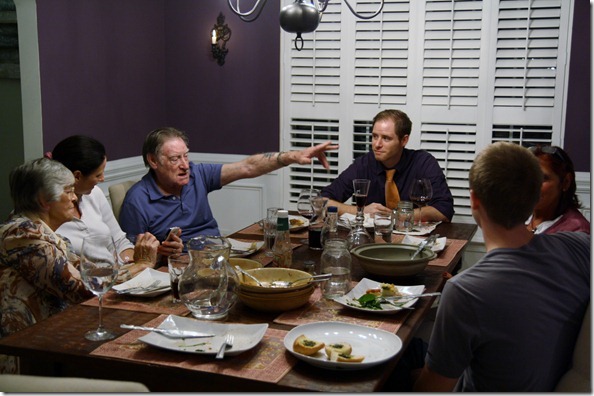 But first… I had a ton of work to do at the Holistic Wellness Center.  It's exciting – the Husband is officially so busy with patients that he can't run the business aspect of everything as well as take appointments.  So I'm putting on my office manager hat and getting more involved with the clinic.  My big task of the day?  Reviewing the very, very lengthy and complicated lease for our new office space!  (Don't worry – we had a lawyer look it over, too.)  My fingers are crossed that everything will work out with the lease because we love the new office.  It's so beautiful and in such a prime location.  I can't wait to do a tour for everyone if we move in.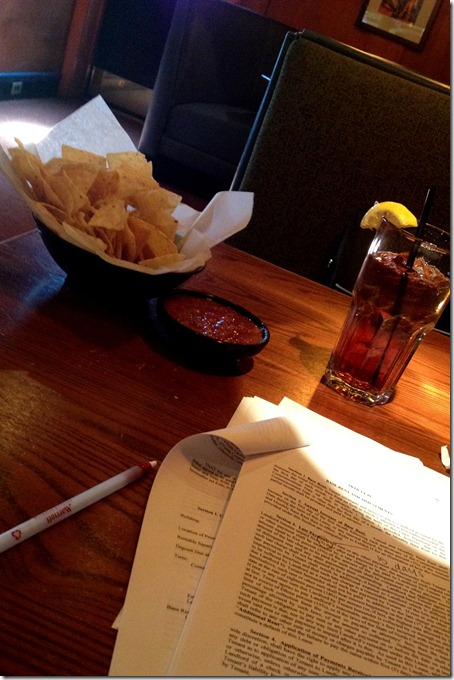 If I had to read a 38-page document dripping in legalspeak, I figured I should do it at a Mexican restaurant with salsa and chips within arm's reach.  Yum.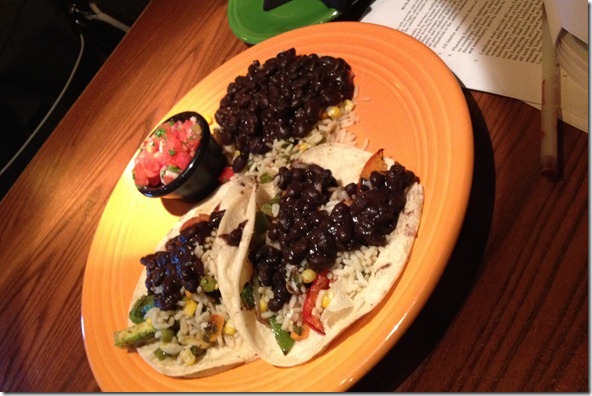 Henry said he was going to help, but he opted to just take a nap in his carseat under a blankie.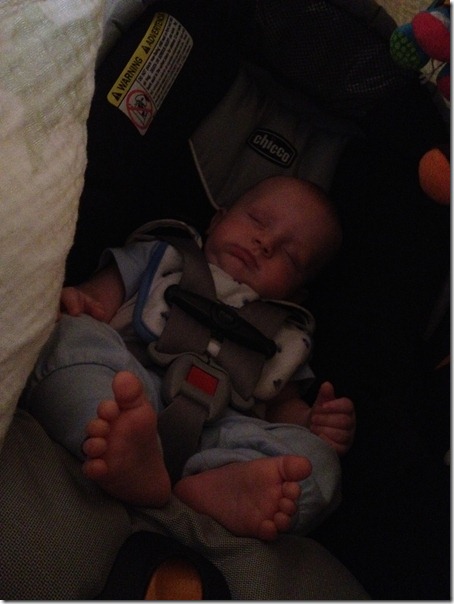 And then we had a long meeting with the new landlord.  Henry woke up for the excitement and made lots of good points with his babbling and drooling. 

Dinner party time!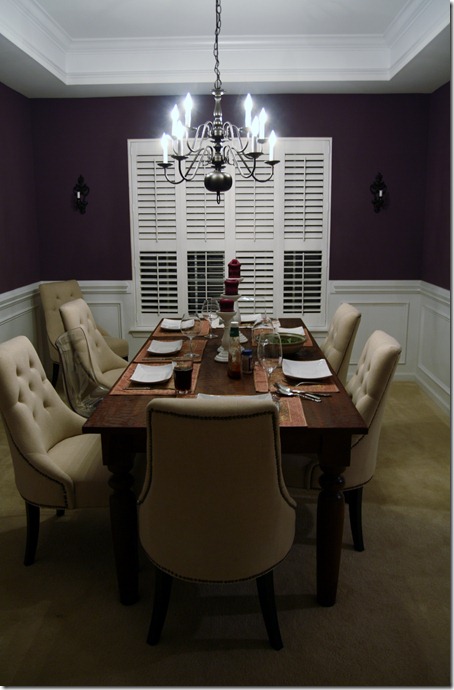 So, Kristien's grandparents and aunt are in town.  We invited his sister over for dinner, too.  It was a full house – seven adults, one sleeping baby, and two yipping pups.  Had to pull over the computer chairs so everyone had a place to sit!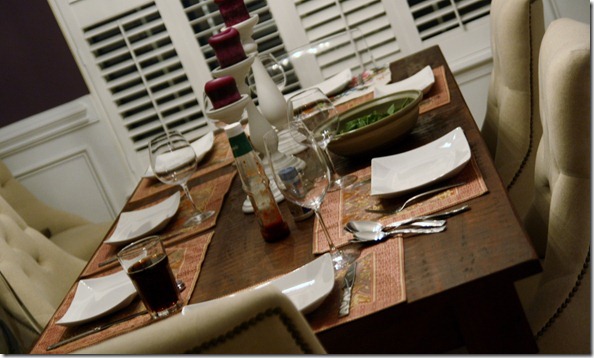 I made:
Crock-pot veggies:  Potatoes, onions, carrots (cooked with balsamic dressing on high for five hours)
Chicken sausage
Greens massaged with olive oil and salt
Garlic bread with squeezable herbs on top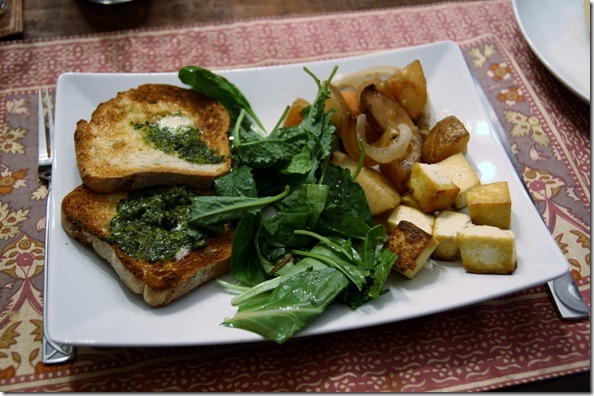 Whew.  What an afternoon. Can I crawl into bed now?!