Let there be light!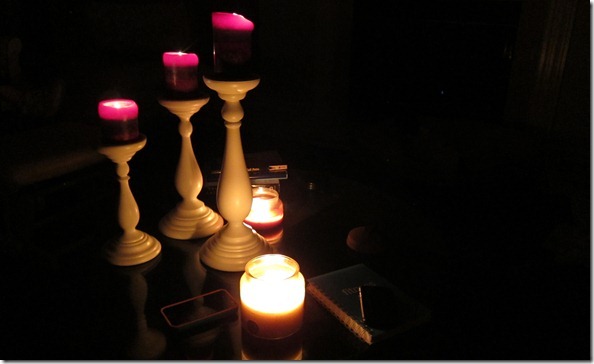 We lost power for two and a half hours tonight due to a big thunderstorm.  And wouldn't you know it… I found five flashlights in the garage but only one had batteries in it. 
I managed to make it to the pool before the thunderstorm… Whew.  Remember how my indoor pool gets shut down due to thunder?  I'm working on a post about the logic behind that since so many people asked about it last time.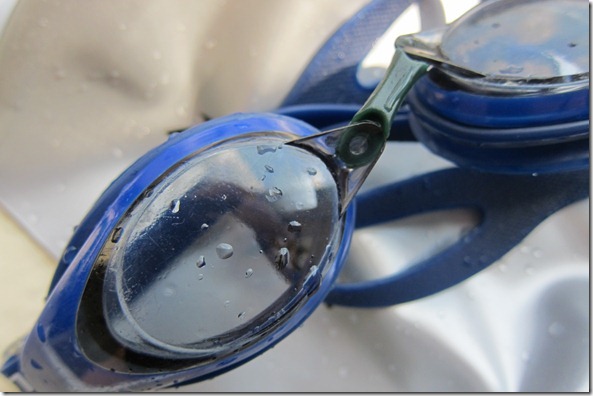 Over the last two weeks, I've made a concerted effort to maximize my workout time.  I eased into things after I got the clearance to participate in post-partum exercise from my doctor, but now I'm ready to rev it up.  Relatively speaking, of course.

I've been doing more speedwork in the pool to try to increase my overall pace.  The swim will definitely be my strongest leg in my upcoming triathlon; I want to feel super accomplished when I come out of the lake.  And speedwork is the way to get there!
Most swimmers do workouts based on time; there's a big clock at every pool so you can time your splits, aiming to swim a certain distance in an exact time.  But I've been using a Rate of Perceived Exertion (RPE) method.  Basically, during the sprints, I swam to a level of "OMG!  This is really, really hard!" when my normal swim is "Tra-la-la, this is so fun and relaxing, wheeeeee!" 
I like this funny RPE chart, too:
So here's the workout I did today, which was a total of 1000 yards:
Warm-Up:
150 yard at easy pace
Sprint Series:
25 yards at hard pace
25 yards at comfortable pace
50 yards at hard space
25 yards at comfortable space
75 yards at hard space
25 yards at comfortable space
Repeat Sprint Series
Total of Three Times
Cool Down
175 yards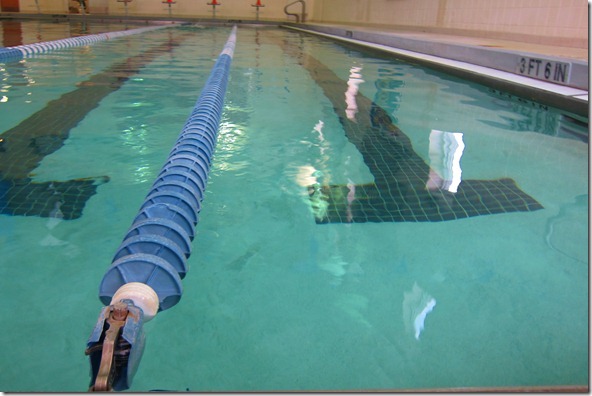 I am deliriously sore.  And proud!
Do you do speedwork?  How do you measure your efforts – time, pace, heart rate?