I looked forward to this afternoon all week!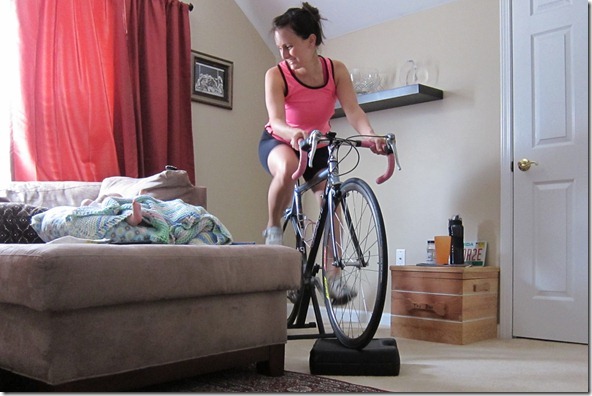 The women's Olympic triathlon was held today (at 4 AM; I recorded it), and when I had a free moment, I hopped on my indoor trainer, pressed play, and settled in to watch an amazing race with a literal photo finish.
Coolest race course ever!  I want to do a triathlon in the middle of London.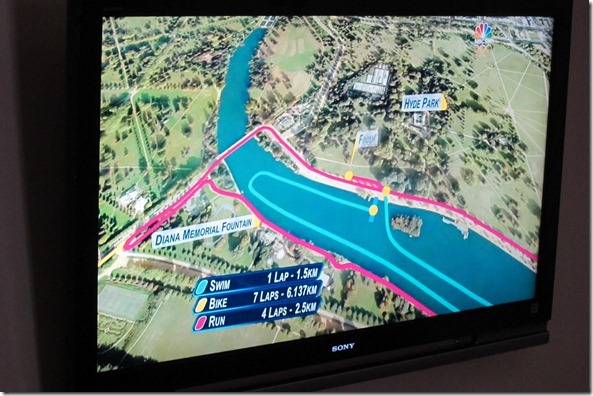 The race was an Olympic distance (duuuuh!), which involves a 1,500 meter swim (0.93-mile), a 40K bike (25 miles), and a 10K run (6.2 miles).   I finished my last Olympic triathlon in 3:11 – these ladies rocked it out in 1:58.  Olympic athlete, I am not.  I'm still obsessed with the sport!
My ride involved watching the race, doing speedwork, practicing clipping in and out, and tending to Henry.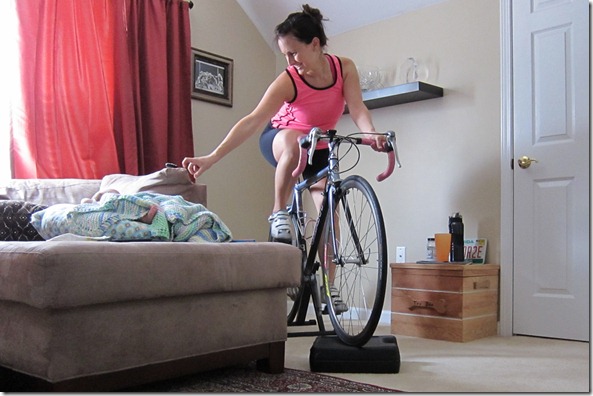 Henry's triathlon involved sleeping, dirtying a diaper, and nursing.  Go baby, go!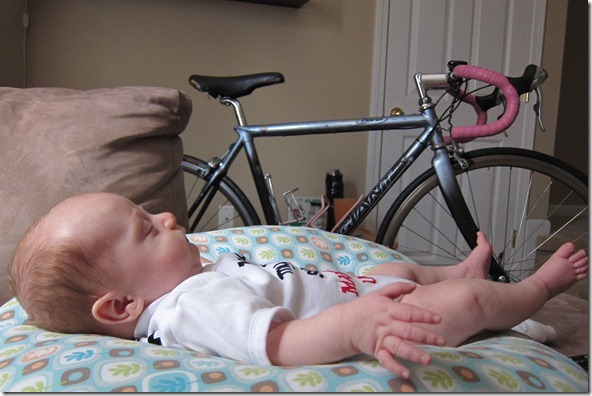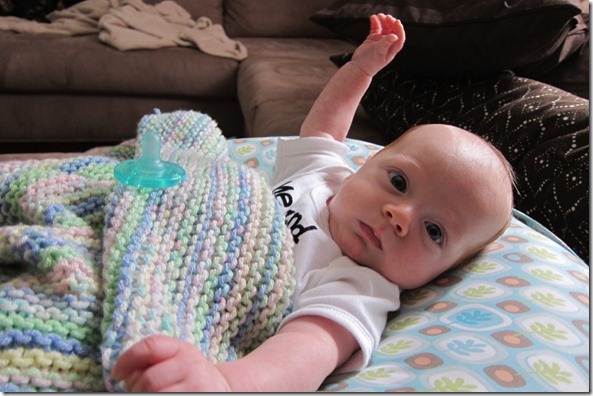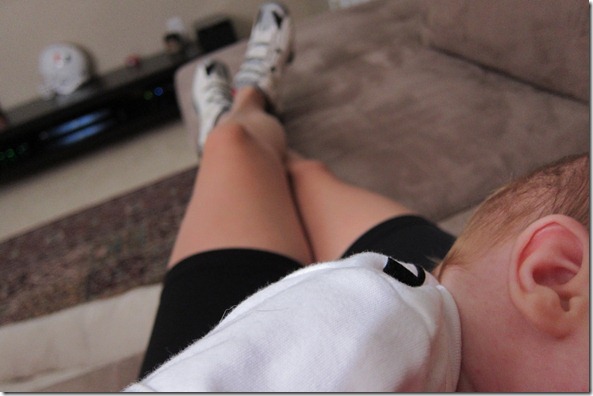 All in all, I rode for about 30 minutes while watching the race.  I was most impressed by the athletes' very, very fast transitions – we're talking a few seconds to go from the swim to the bike or the bike to the run.  I take two to three minutes (but I'm horrendous at transitioning).  I really enjoyed watching the event because the commentators were full of great tri tips for amateurs, such as:
The white paint on the road is the slickest part; so if the road is wet during the cycle, proceed with caution!

When you sight (look up) during the swim, don't pull your head all the way out of the water – just look for the bubbles the athlete immediately in front of you created.

Take in as many fluids as possible towards the end of the bike because it's easier to drink while cycling than it is while running.
I was so pumped by the end of the race – and by my ride, which was my first time on a bike since Henry's birth – that I finally signed up for my next triathlon.  It's a sprint event at the end of August.  Watch out, here I come!