When my mom told me she'd be in town this week, I knew right away what we'd do:  thrift shopping!  I've written about this before, but my mom instilled a serious love of consignment shopping in me.  We dropped into a thrift store nearly every weekend when I was a kid.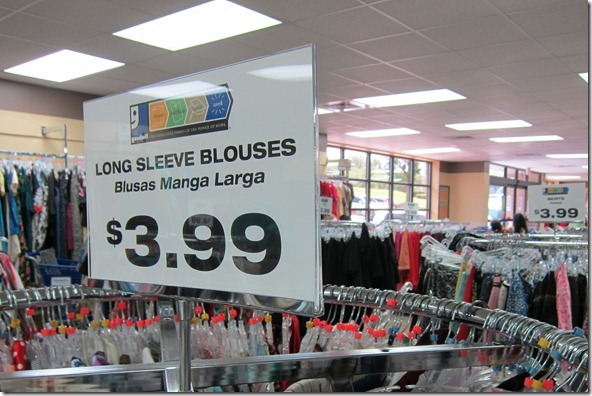 I had one goal in mind:  cheap baby clothes for Henry.  We have tons of onesies but I wanted to buy him more outfits – little pants and whatnot. 
It's so much easier to find fun baby girl clothes… dressers and ruffled rompers.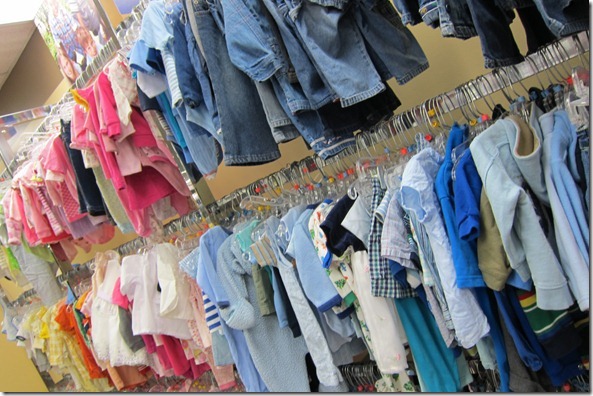 But I snagged a few goodies for Henry, too.  Four shirts and two pants for just $12!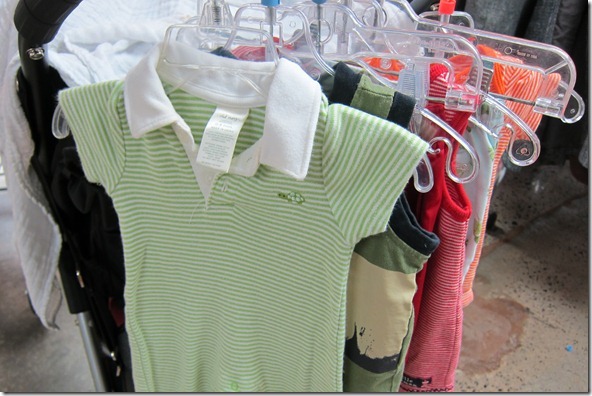 I summoned the energy to try on a few items for myself, too (does anyone else find shopping for clothes to be totally draining?).  I was staunchly opposed to buying any new clothes to accommodate this baby weight, but it's two months out, and I've since decided that it's necessary.  No more maternity pants, PLEASE!  I need zippers and buttons in my life!  And tops that actually fit would be a dream.  I picked up a new shirt today at Goodwill.  I'm willing to spend $2.99 to feel good about my outfits again… I need to go back when I'm really in the mood to shop.  Oh, and I borrowed some old jeans from a friend (amazing how good it feels to pull on jeans that fit) – another great way to save cash in this awkward in-between stage. 
Post-shoppin' lunch.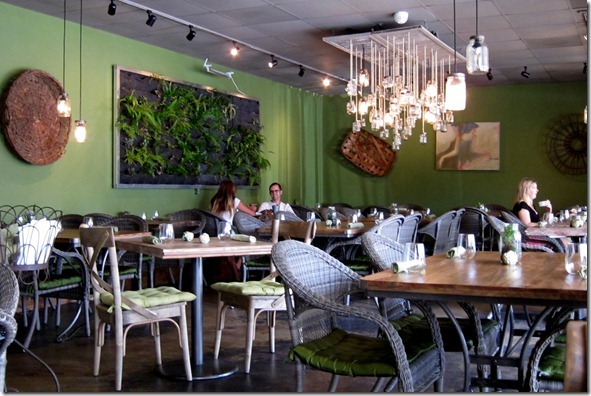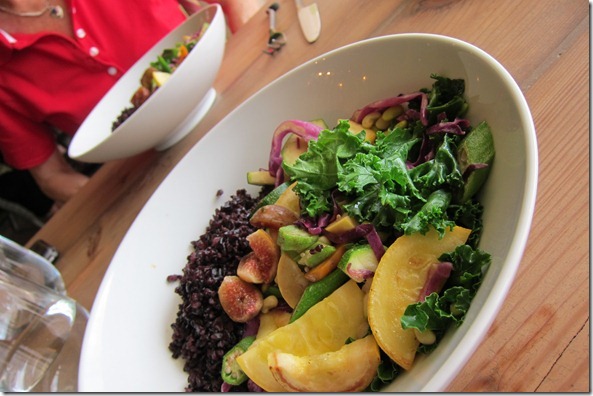 We went to Fern and ordered the Buddha Bowl.  The figs were the best part.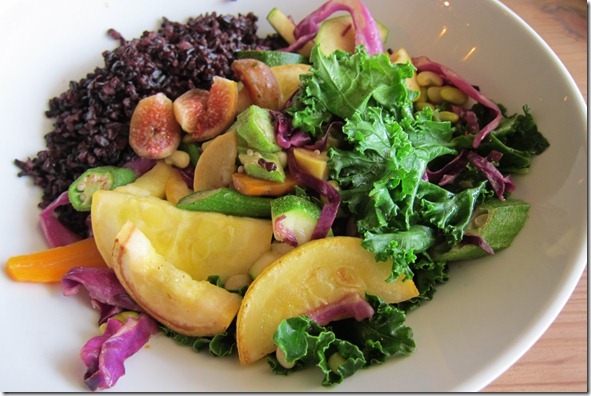 We also had the squash hush puppies.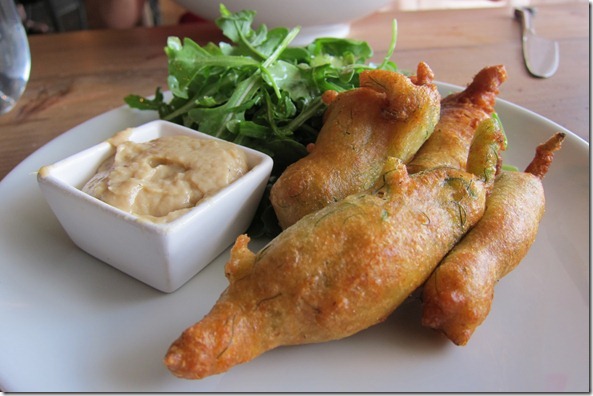 Are you a thrifter, too?