Five years ago, the Husband and I got engaged on a weekend trip to St. Augustine.  It was very unexpected – we were fresh out of college, Kristien was entering graduate school, and I didn't think he had any plans to pop the question.  But he did!  We were driving to St. Augustine from Palm Coast, and he pulled the car over and asked if I wanted to walk on the beach.  The rest, as they say, is history.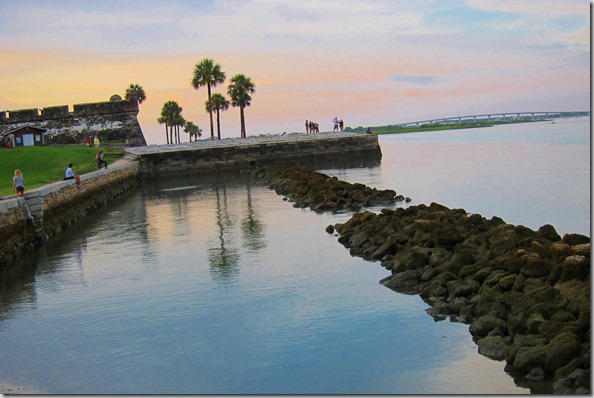 And now, five years later, we're back on the same beach, in the same sleepy town, but now with Henry. 
It was raining on our proposal day, too.  Truly full circle.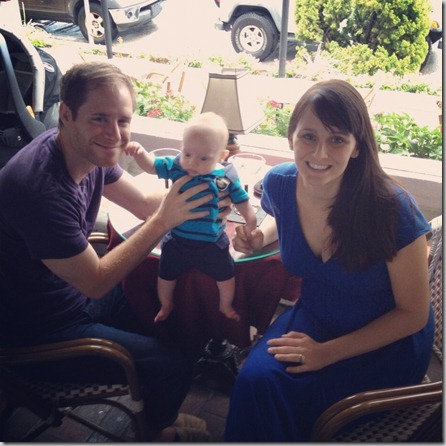 When we got engaged, we stayed at a bed and breakfast called the Casablanca Inn.  We headed back there last night for a drink.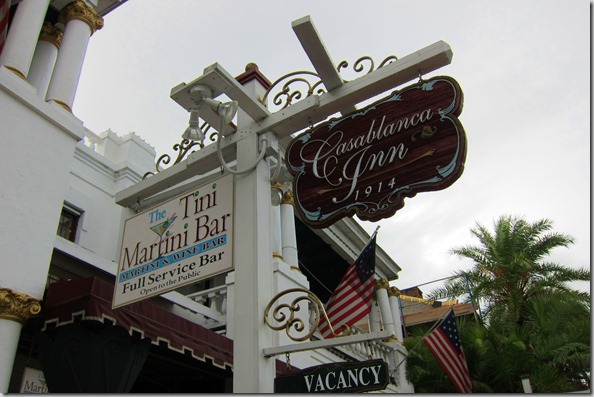 Split the birthday cake martini.  It was a combo of Frangelico, vanilla vodka, and pineapple juice.  And it really did taste like birthday cake.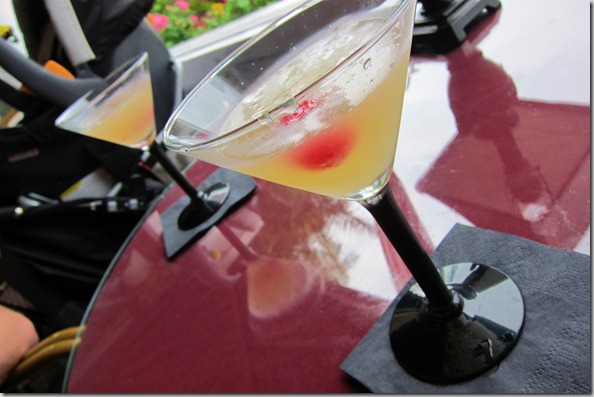 And then we hit up the St. Augustine walking mall.  It's pretty touristy – you know, the Ye Old Time Photograph booth and whatnot – but really fun too.  We had plans to go on the ghost tour but just didn't make it.   Maybe next time!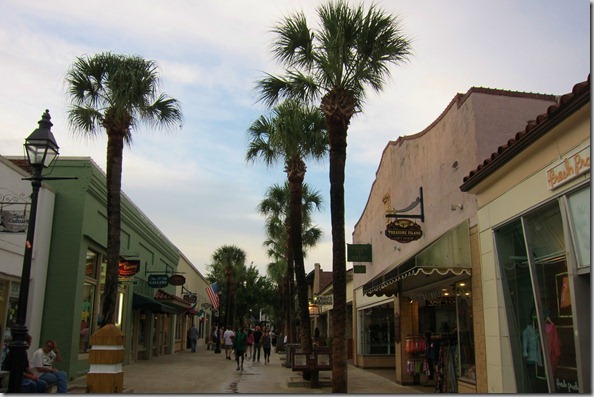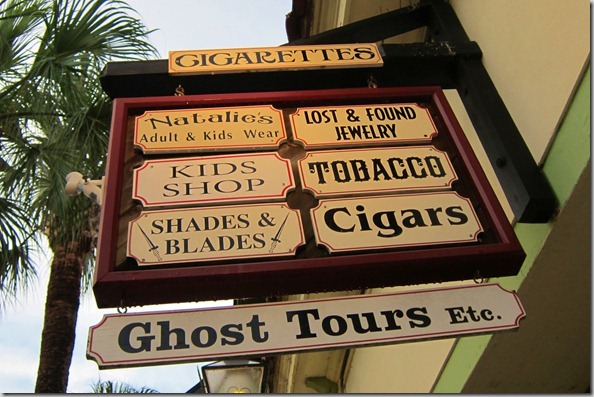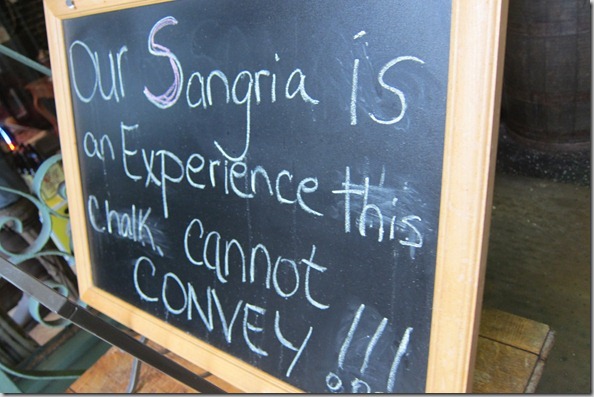 No time for ghosts or sangria (darn), but we did have time for…

Oh my goodness. So good.  An entire restaurant devoted solely to fries.
We got an order of Angels (regular French fries) and Saints (sweet potato fries).  The Angels were topped with an Indian curry sauce, and the Saints were just salted.
The drive home from St. Augustine is almost as good as the city itself – right along the ocean.  And on the way, I was thinking about time.  I'm not sure if I can explain this without sounding totally woo-woo, but lately I've been noticing how once certain things or songs used to mean one thing to me and now mean another.  For example, the trash can that I used to use in my home office when I was an urban planner is now used for diapers.  And the other day, I was listening to the Goo Goo Dolls' Black Balloon, a song that I used to totally get all angst-y to when I was a teenager, and I was singing it to my baby.  I would've never looked at that trash can or listened to that song and been able to imagine what it would mean five or fifteen years later!  Same thing with St. Augustine – how could I have imagined that I'd go back with Kristien and Henry, have a drink at the same B&B, and walk down the same streets… but everything would be so different?  It makes me wonder what things or songs in my current life will take on new meaning in a year or five.
Too woo-woo, right?  Ah well. 
On that note, we're headed home to Charlotte today.  The vacation has been nice, but I think we both miss sleeping in a real bed instead of a deflating air mattress.