Not only has DadHTP found a walk for me to walk with Henry in the dead of summer (on the indoor track at the gym), he also figured out a system so we could both get our swim workouts in.  We simply tag team watching Henry.
All three of us started off by walking 0.5-mile around the track together.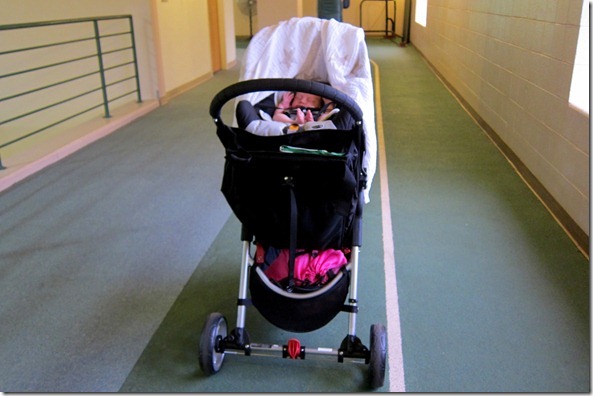 Who's excited to be at the gym?  Raise your hand!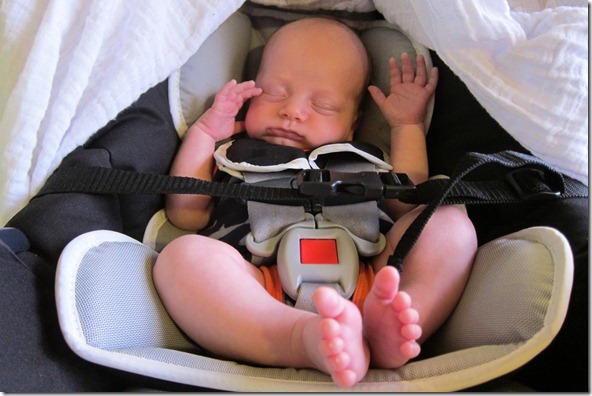 Then, Dad left us for a while and did his swim thing in the indoor pool.  Henry and I kept walking on the track, rounding up to about 1.75 miles.  Thanks to a big glass window, we could occasionally watch Dad while he swam – not that Henry actually opened his eyes for this.  Or any of it.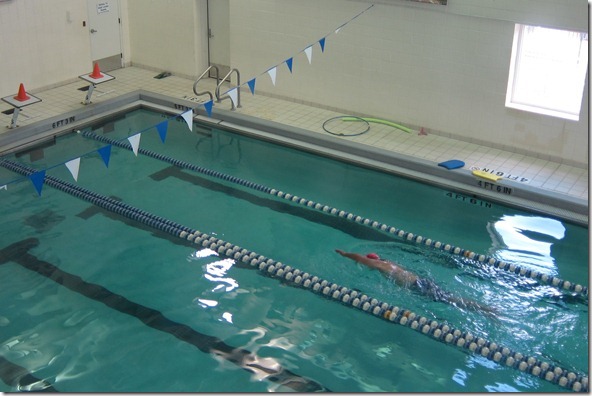 Dad changed into dry clothes and came back to the track, and then it was my turn to swim.  I chose the outdoor pool.  I have actually never swam laps in an outdoor pool before – the outdoor lap pool was closed the last time I was at the gym, but now it's open for the season.  I thought swimming laps outdoors was so much more fun than being inside!  It felt more refreshing, in the very least – our indoor pool is ridiculously warm (83 degrees!) and although the outdoor pool is probably the same temp, the sun made it seem cooler.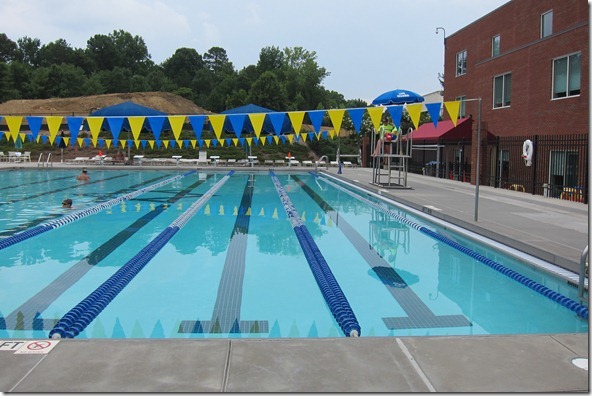 I swam 500 yards.  I haven't swam in a month and was surprised at how hard it felt – I realized halfway through that it was probably more challenging because it's easier to swim when you are 9 months pregnant (you're very buoyant!). 
And then I changed, headed back to the track, and found Dad and Henry right where I left them.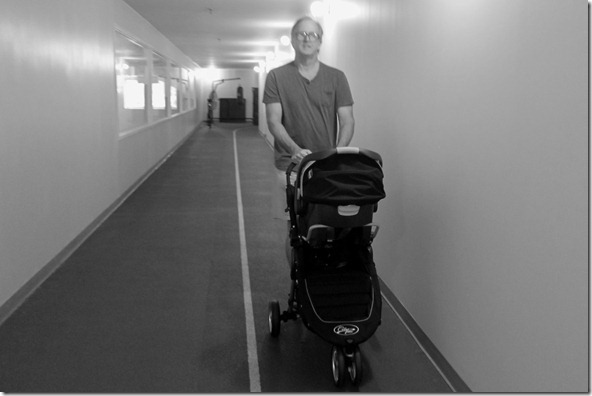 A nice way to spend the afternoon, indeed.
Dinner was more of the same.  We're living on stir-fries with pre-chopped veggies and pre-cooked lentils (from Trader Joe's – divine).  It's the healthiest, fastest thing we can prepare.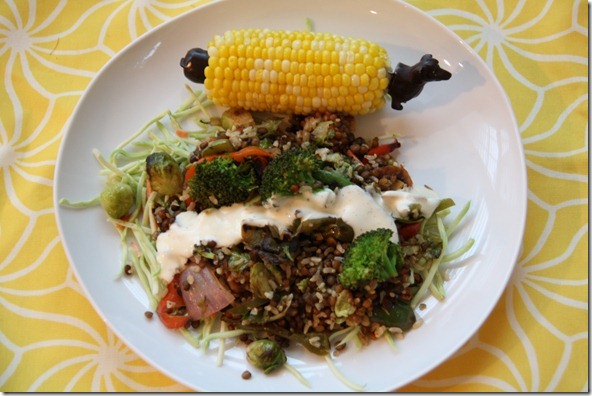 Jazzed up with some broccoli slaw and Ranch dressing. 
Oh, and a dachshund on a cob.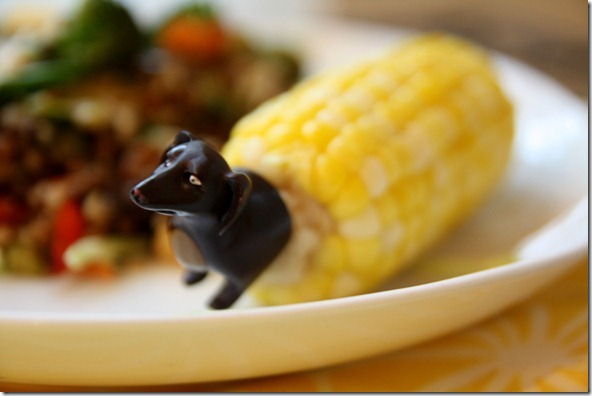 I think a nap on the couch sounds like a pretty good idea.  Henry has been a bit fussy, and I have a feeling it's going to be a long, long night…
Thought of the Day:
"Whether you think you can, or you think you can't – you're right." – Henry Ford