First things first:  Is this not the creepiest of all creepy rest stop bathrooms?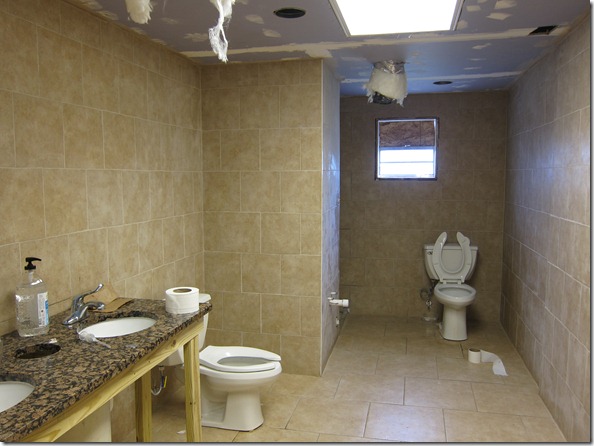 The creepiness was compounded by the fact that the door didn't lock.  And to think – I was hoping they had a changing table in there!  Oh lord.
Well, that may be the grossest picture that I've ever opened a blog post with.  Here's a cute baby picture to take away the sting.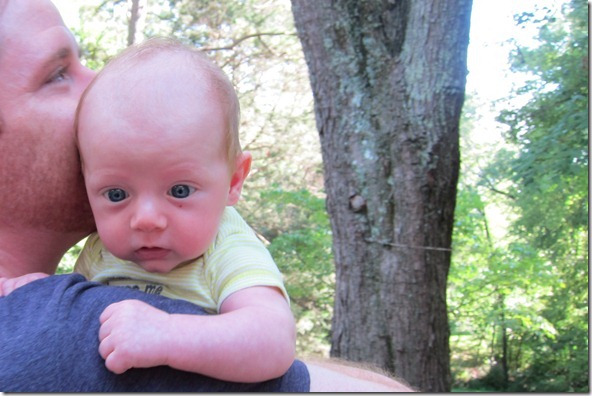 Better now?  I hope so.
Our day was filled with… DRIVING.  Driving!  And more driving.  Then, we arrived at the house and took turns entertaining the baby while the other tried to plow through some work.  It was a fun Monday, indeed – coming home from vacation is always such a downer.
Anyway, I tried to eat healthy on the road.  Lunch was a mish-mash of leftovers stolen from my mom's fridge and gas station finds.
Upon arriving in Charlotte, I had one of Anne P's bars and a big glass of soy milk.  And eventually, I made us dinner.  This seems to be my go-to mid-week meal:  Cast iron tofu, brown rice, and stir-fried veggies – it's so fast.  I've been cooking everything with coconut oil instead of olive oil and it's much more tasty.  Yum.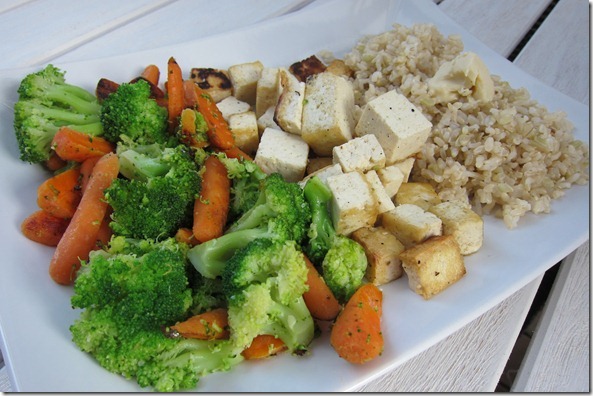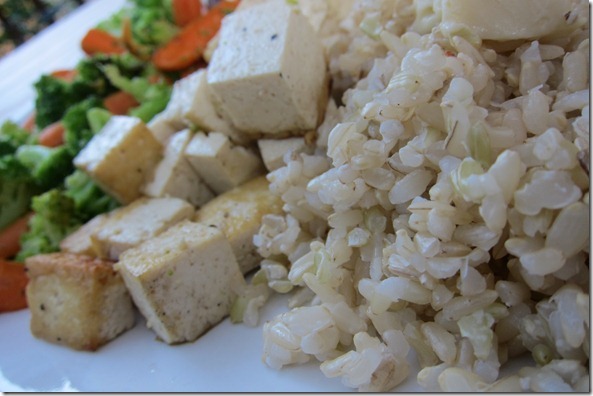 My grand plans for this evening include putting together an IKEA side table.  Normally, I love IKEA assembly (it appeals to the Type A in me), but I've been putting this one off for weeks.
Oh – and here's the weekly workout round-up!  Posting these round-ups have really helped me stay motivated, so thanks for virtually holding me accountable.
Monday – Rest
Tuesday – 1,000 yard swim
Wednesday – Couch to 5K workout
Thursday – 1,000 yard swim
Friday – 2.0 mile walk
Saturday – Rest
Sunday – Couch to 5K workout in hilly Tennessee (whew!)
With some at-home strength training thrown in nearly every day.
PS – I'm aware there are still issues with the blog if you're viewing it on Internet Explorer.  Still trying to resolve it but it may be a while.  The blog is loading fine on other browsers (Chrome, Firefox) if you want to view the blog in another way in the meantime.  I'm very sorry!  UPDATE:  Should be resolved now!