My dogs don't know a lot of tricks (unless licking your face counts…), but they do know one thing:  the word "walk."
I'm committed now.  I can't make a promise to that puppy face and back down!
So – I'm off to do a post-dinner walk.  But first: the meal itself.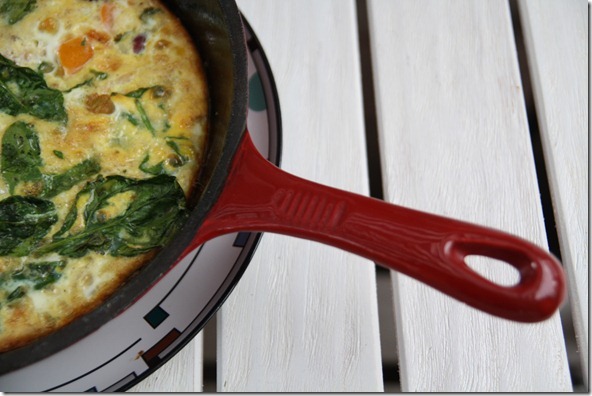 My friend Catherine (I'm always tempted to call her Coach Catherine in everyday conversation – we were co-coaches at Girls on the Run this past spring) came over to meet Henry, and she brought us a bean salad.  It was a mix of three or four types of beans, yellow and orange peppers, tomatoes, corn, olive oil, red wine vinegar, salt and sugar.  It was great alone for lunch, and I remixed the leftovers in a quiche.
This quiche was made one-handed while bouncing a giggling (and alternatively screaming) baby boy on my shoulder.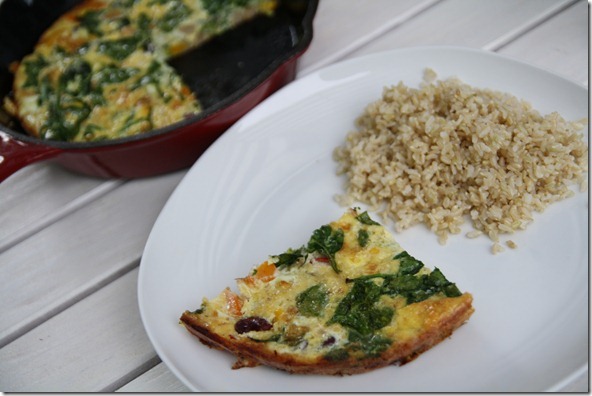 As the result of some amateur one-handed egg cracks, I'm pretty sure there are shells in the quiche.  Added fiber, right?
About 1 cup of the bean salad, 2 tablespoons Earth Balance, six eggs, a handful of shredded spinach, and a big splash of soy milk – maybe 1/4 cup.  The nice thing about quiches is you don't have to be so precise.  Shredded cheese would've been a nice addition to the mix.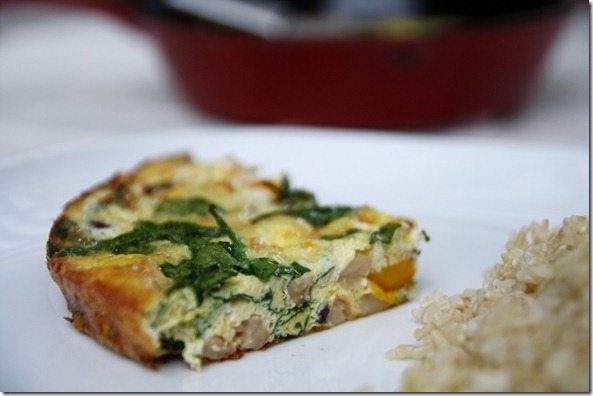 If James and Maggie had opposable thumbs, they would've tied on my sneakers by now.  Better get to walkin' before the start howlin'.