Morning.  Can you believe it's Thursday?  I feel like this week has flown by.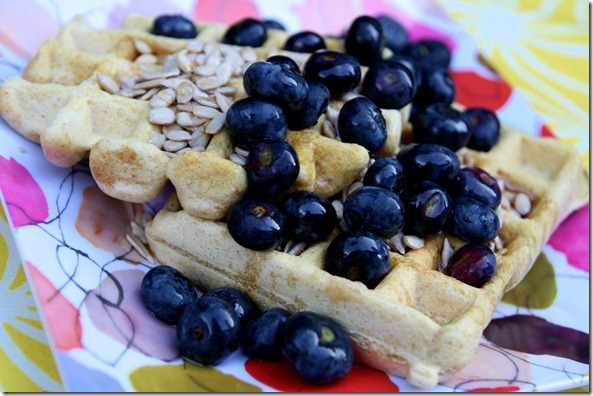 Are you a pancake person or a waffle person?  I am definitely a pancake person, but they seem so much more involved and messy than waffles.  So I usually end up making waffles.  Not that waffles are something to complain about…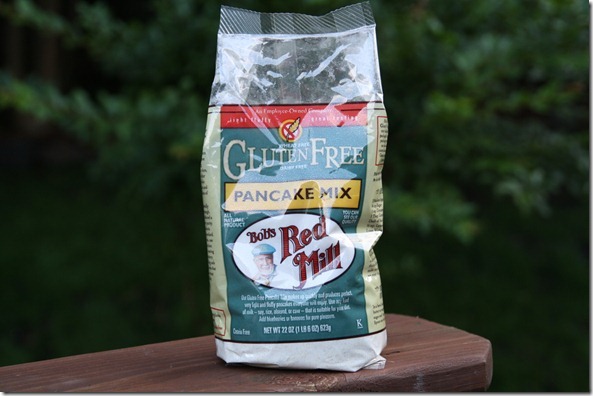 Waffles
Blueberries
Sunflower seeds
Syruuuup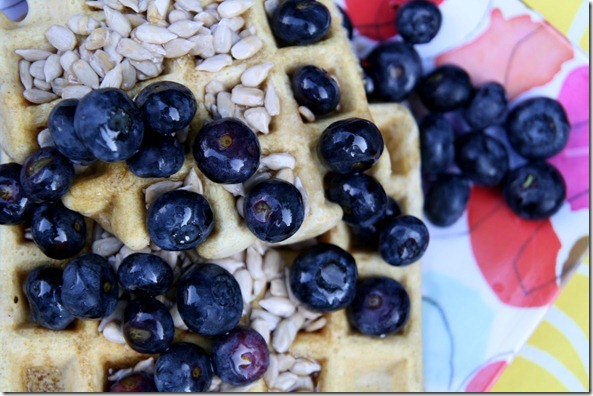 A random thing that made my morning: a mini tea top.  My mother gave the Husband this teapot for his birthday, and it's so fun.  Much like waffles v. pancakes, making a giant pot is better (um, more caffeine), but the little pot seems easier to clean.  Plus, it's a little teapot.  <—Awesome.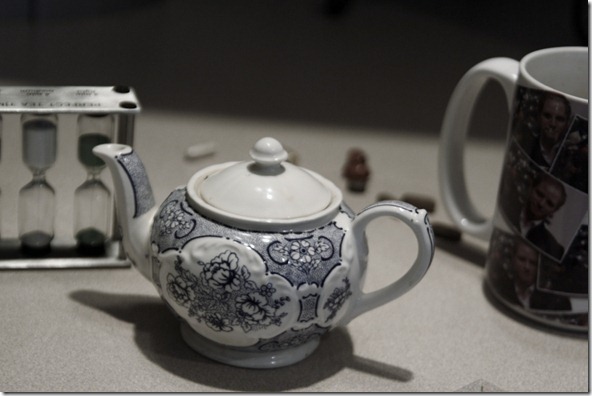 Just wanted to say thank you for the comments on my last post.  All the comments were very honest and real, and I really appreciate people sharing how their upbringing impacted their body image.  Thank you, thank you!
Thought of the Day:
"A gold medal is a nice thing – but if you're not enough without it, you'll never be enough with it." – Cool Runnings