My dad asked if I had any extra swim caps around, and I replied, "Sure… but I think it's hot pink."  He said he didn't care.  Lookin' good, Dad.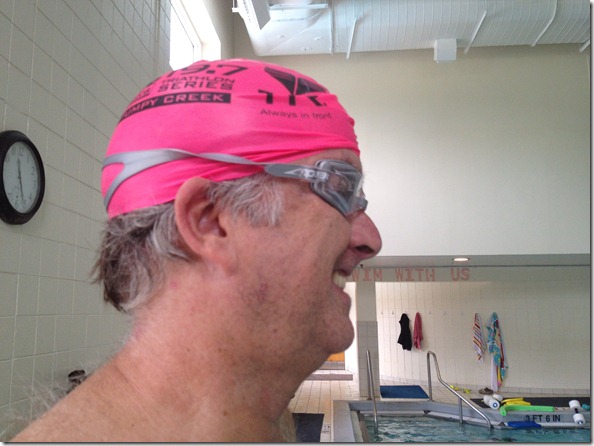 It's actually a race cap from a triathlon I did last year – they color-code the age and sex groups by swim caps.  In all the races that I've done, young women almost always get pink and the young guys get blue.  Figures. 
We did 500 yards. My distances are getting shorter and shorter, aren't they? Do you think that means labor is close? I had crazy Braxton Hicks contractions throughout the swim (basically, false and relatively painless contractions) so I called it quits after 10 laps.  They say walking can induce labor when you're close to your due date, but I'm not sure about other exercises – there's probably something about the biomechanics of walking + the pull of gravity that makes it special. 
T-minus three days until I'm due…  I'm thinking I'm going to go over, though. 
For lunch, I invited Nicole and Isaac over to hang out.  We did a buffet-style lunch.  It's easy to cook for Nicole and Isaac because they liked the same foods we do.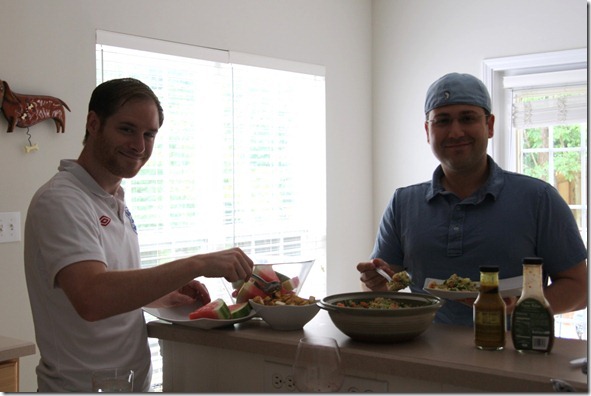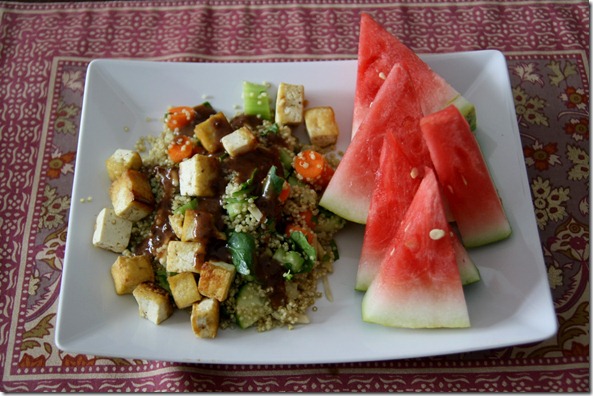 Chilled quinoa salad with:
Almonds
Cucumbers
Spinach
Carrots
Celery
Cast iron tofu <—best batch yet!
I set out two sauces: balsamic and yellow curry.  I went with balsamic.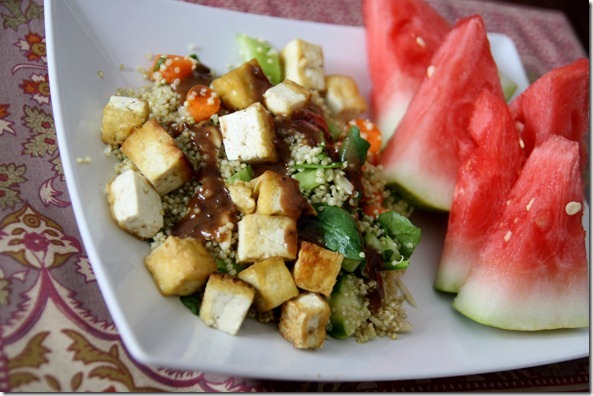 And for dessert….
Trader Joe's now has their own coconut milk ice cream, and it's really, really tasty.  At the store, I couldn't decide between chocolate and strawberry so I bought both.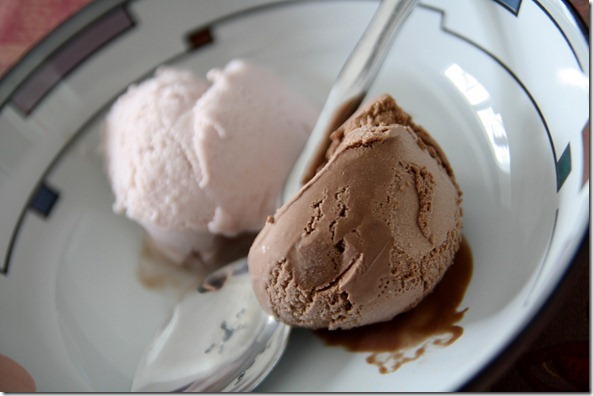 Hope your Sunday is going swimmingly, too!