We had a playful morning in the Boyle household.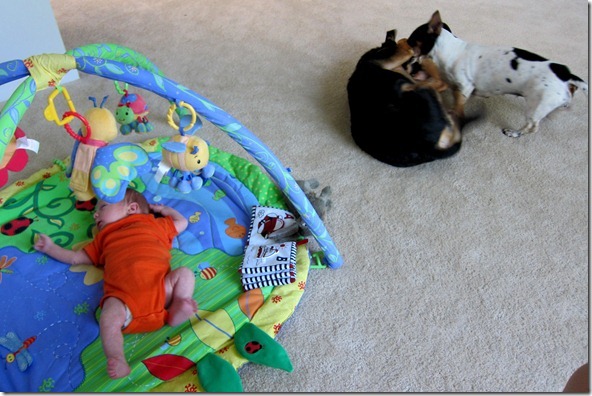 Maggie won.  She always wins!  But she tends to fight dirty (case in point). 
Henry supervised.  I can't wait until he can really watch the dogs play with each other and laugh at them.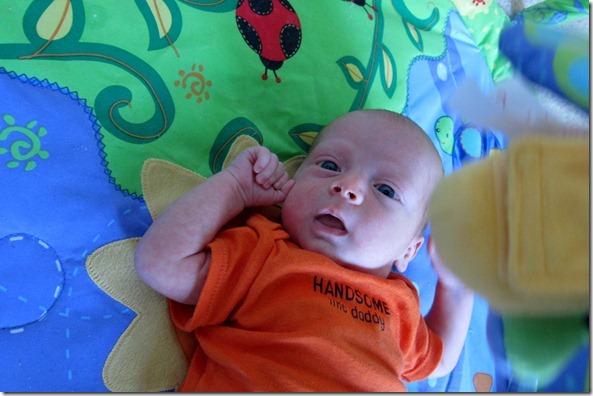 So, when our friends Sara and Kevin brought over all the trimmings for tempeh tacos for one of our baby meals, I was most excited about the massive quantity of black bean and corn salad. I knew it would remix well into leftovers.
I instantly had visions of casseroles, quiches, and omelets swimming in my head!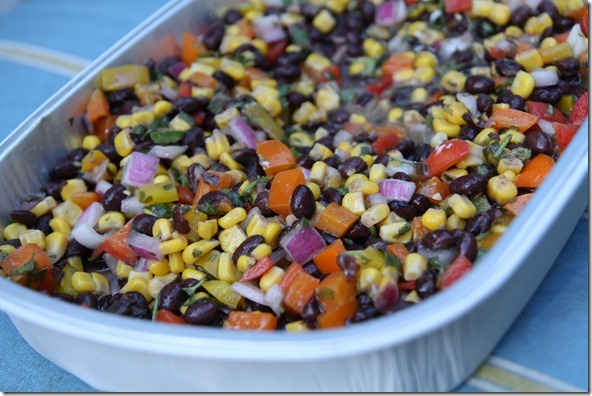 In a goat cheese omelet: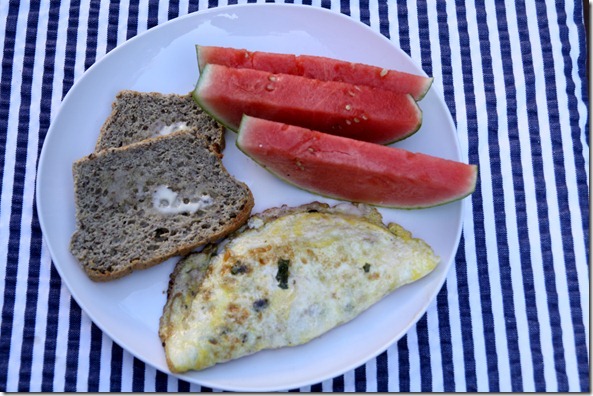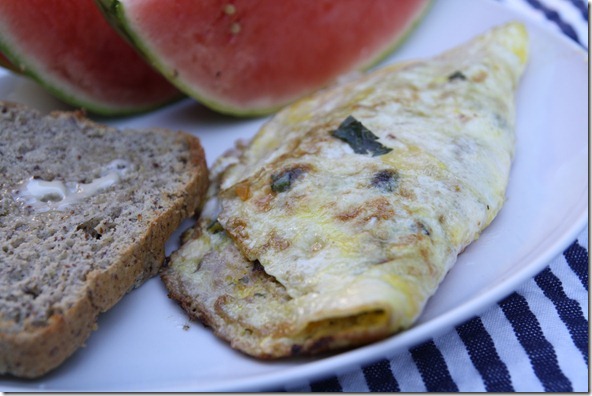 Thought of the Day: