I'm just trying to plow through work today – what about you? We don't have any big weekend plans but I'm so pumped that it's Friday.  I've definitely got one eye on my work and the other one the clock.  Come on, 5:00!
Lunch: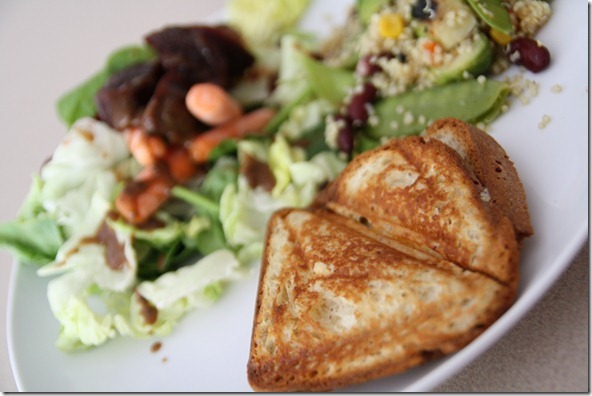 Grilled goat cheese sandwich > grilled cheddar.  Word up.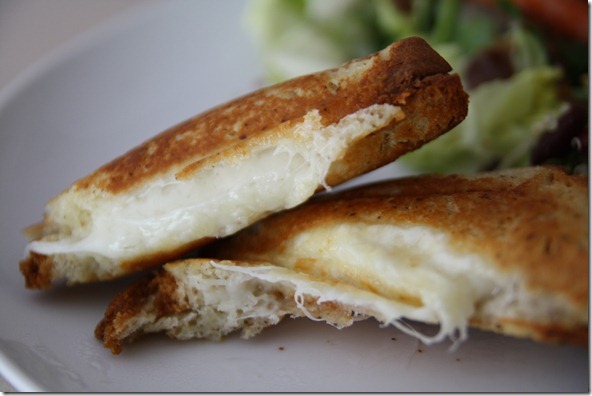 With a side salad and leftover veggies and quinoa.
For Your Reading Pleasure
I know I said I was plowing through work, but we all need a break for some Internet browsing, right?  Here are a few stand-out articles that I read this week on the web:
The Way We Live: Drowning In Stuff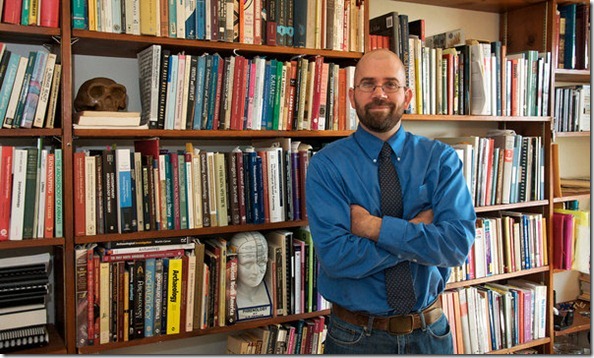 A summary of a new book (Life at Home in the 21st Century) that studies American 'material culture' – basically, how much junk we own and why.  Fun facts: American families own thousands of things (mostly children's toys).  "Women's stress-hormone levels spiked when confronted with family clutter; the men's, not so much. Finally, there was a direct relationship between the amount of magnets on refrigerators and the amount of stuff in a household."  How many magnets do you have on your fridge?  We have one, and I think we own a moderate amount of stuff.  Innnnteresting.
What Do You Do When Your 10-Year-Old Girl Says She's Fat?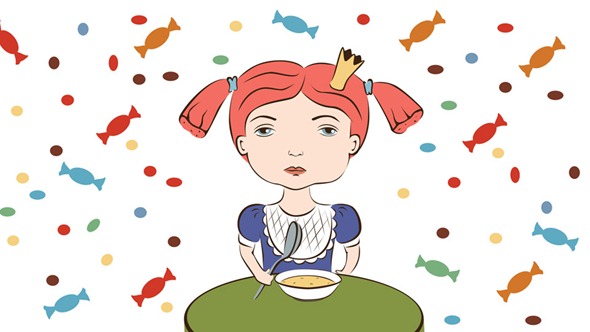 A thoughtful (and amusing, as always) Jezebel piece on what to say – and, most importantly, what not to say – when a little girl says she's 'fat.'   Some sad facts from the piece: 80% of 10-year-old girls say they have been on a diet, and "the number one magic wish for girls 11-17 is to be thinner."
How Subway's 3 New Vegan Subs Stack Up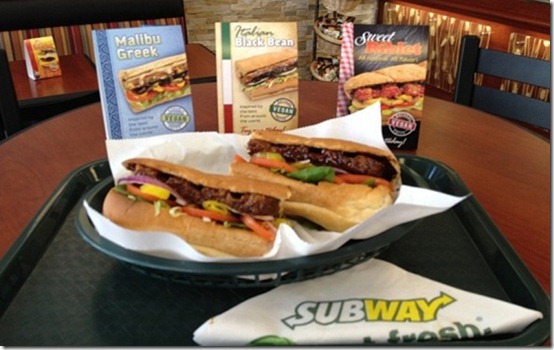 Thanks in part to a campaign from the vegan group Compassion Over Killing, Subway is introducing a new, higher protein vegan sub at their restaurants.  This is notable for vegans and vegetarians alike because the current vegan option is the 'veggie delight' – AKA a bunch of vegetables on bread (at least it's a step up from the McDonald's vegan option, which is a side salad minus cheese, and the BK option, which is a side salad minus cheese and the French fries).  They are currently testing three flavors at eight Subways in the DC area – this post provides a review of which one is the tastiest, as well as a list of Subways breads that are vegan.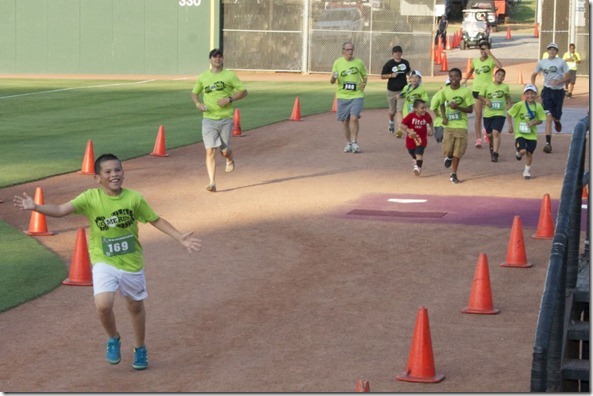 I'm a huge supporter of the international non-profit organization Girls on the Run, which started here in Charlotte.  Recently, a similar program – but for little boys – began here, too.  It's called Let Me Run and, like GOTR, it culminates in a 5K.  My friend Jon is a coach and recently wrote a great post on his experiences with Let Me Run. 
The Problem with Nursing Covers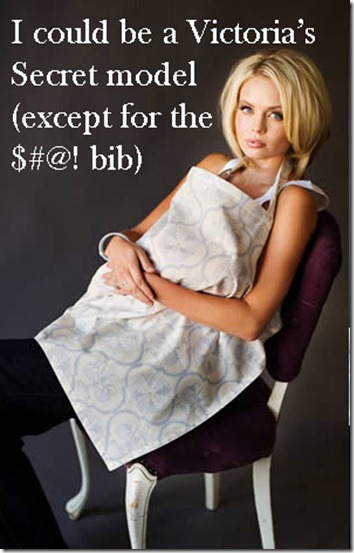 Here's a post that I'm sure will generate a debate – a critique of nursing covers (nursing covers are basically pieces of fabrics that you drape around your neck so you can 'discreetly' nurse in public).  There are no local or state laws that forbid nursing in public, although people often give moms a hard time for it.  So far, the only place that I've breastfed besides my house are the hospital and the backseat of my car.  I own a nursing cover but am not sure if or how I'll use it when nursing in public – the arguments presented in this post against nursing covers are pretty convincing (to me).  The author argues that nursing covers makes breastfeeding seem abnormal and weird, are cumbersome and annoying to use, labels breastfeeding as inappropriate, creates an unnecessary separation between mom and baby, and reinforces women's status as objects of sexual desire.  Personally, I think it's refreshing when women (tactfully) nurse in public spaces and appreciate it when my friends aren't shy about nursing in front of me in our homes.  I've learned a lot about nursing from watching my girlfriends nurse their own children.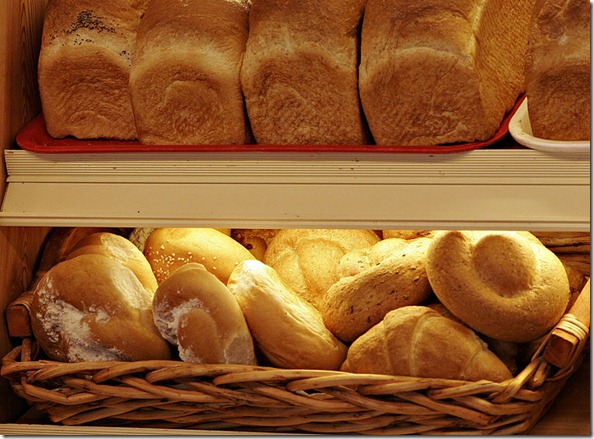 A very interesting piece about a study that found that certain diets resulted in higher caloric burns, challenging the thought that 'a calorie is a calorie.'  From the article: "There's an increasing body of evidence, however, that calories from highly processed carbohydrates like white flour (and of course sugar) provide calories that the body treats differently, spiking both blood sugar and insulin and causing us to retain fat instead of burning it off…. It's time to reacquaint ourselves with minimally processed carbs. If you take three servings of refined carbohydrates and substitute one of fruit, one of beans, and one of nuts, you could eliminate 50 percent of diet-related disease in the United States. These relatively modest changes can provide great benefit."
Your turn! Do you own a lot of stuff and have many magnets on your fridge?  What would you say to a little girl who hates her body?  Opinions on nursing covers and public breastfeeding? If you're a vegetarian or vegan, what is your go-to restaurant for fast food?