The mural in the nursery is done!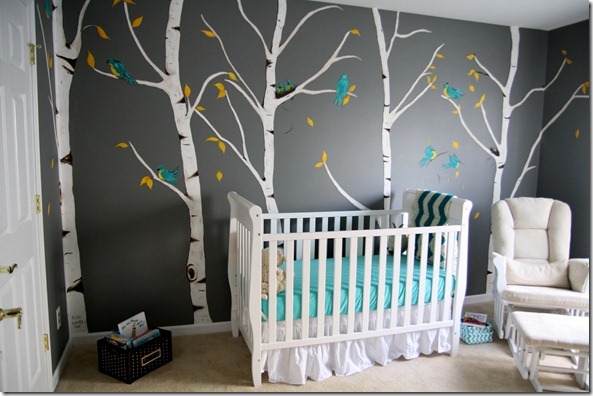 You can see the complete nursery tour here; when I posted the pictures three weeks ago, my mother-in-law was still working on the mural.  She put in so much effort; it looks amazing.  In the end, she decided it needed a little color and added yellow leaves and yellow chests to the blue birds.  I was perfectly okay with whatever she wanted to do – she's the artist, after all!
I call these birds Maggie and James.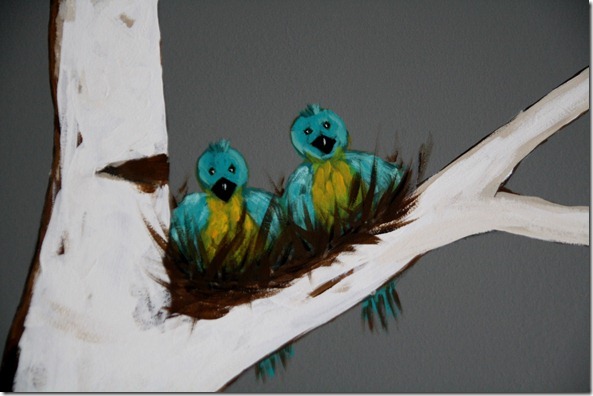 Her signature is in the corner – I guess she wants to be called Nan!  It made me cry a bit when I saw it.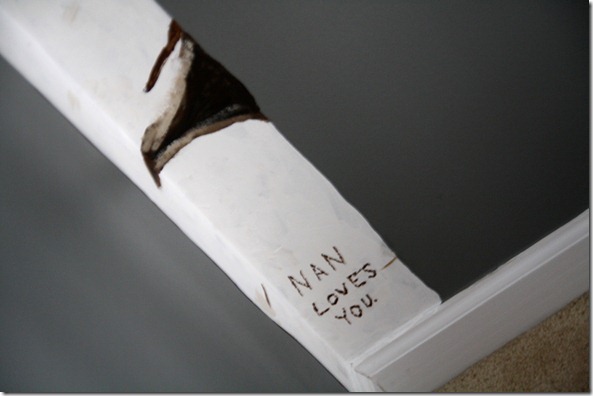 This evening, after the paint had dried, I pushed everything back into place and hung out in the room for  bit.  Since it's been under paint construction for so long, I haven't really sat in the room at all. 
It's starting to feel really, really real.  Crikey. <— Yeah.  I just said crikey.  The situation warrants it.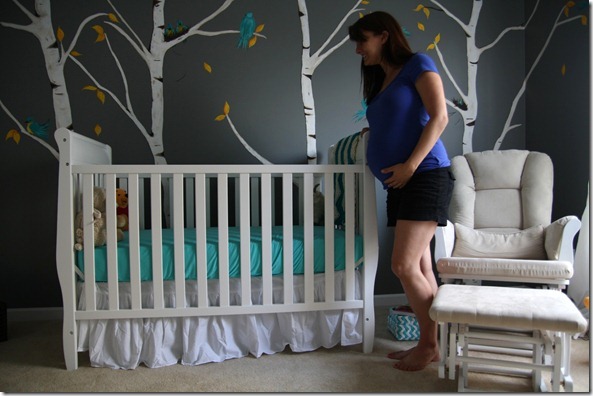 You know what else is real?
And by real, I mean really awesome?
Cinnamon Chex.  Oh my goodness.  I don't even want to look at the nutritional label because I'm pretty sure these fall under the 'dessert cereal' category but BOY – are they good. They taste like Cinnamon Toast Crunch.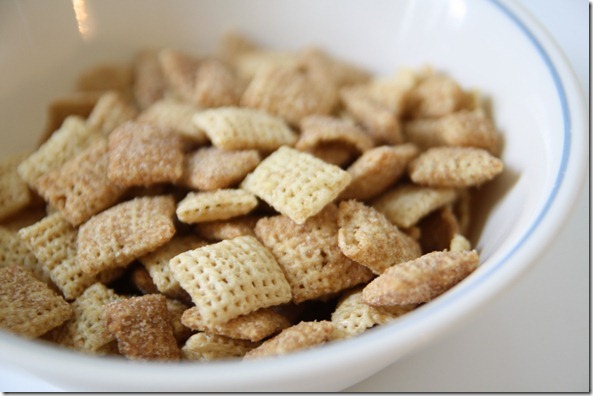 Someone hide the box.
Dinner included a vegetable or two.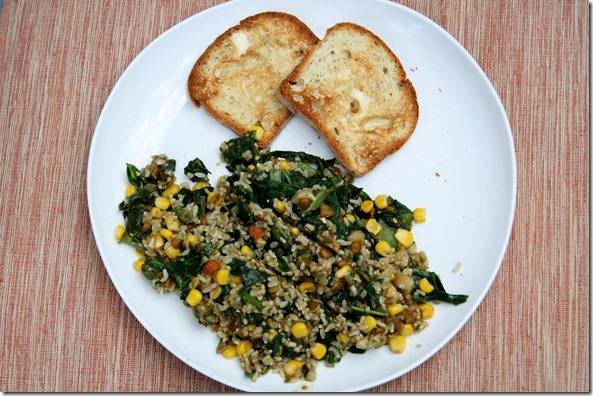 This was a really easy and tasty meal.  The secret ingredient?  A can of soup.  Instant flavor and instant sauce!
To make (for two servings):
2 cups cooked brown rice
1/2 can corn, drained
1 can lentil vegetable soup
All mixed together in a pan and allowed to simmer for 5 minutes or so. 
A full belly means I am getting very, very sleepy…